Review
ASUS Zenbook 14X OLED Space Edition Review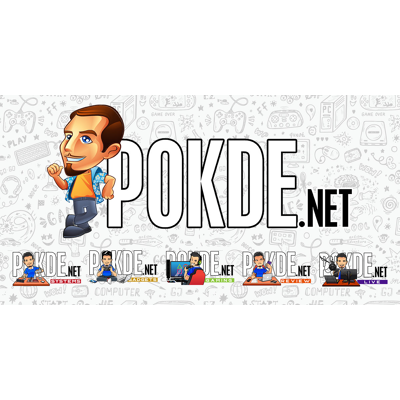 Overview
The ASUS Zenbook 14X OLED Space Edition is a lightweight laptop with a performance-oriented CPU and unique looks to boot. Is it worth your money? Let's find out.
2 years with 1 year ASUS Perfect warranty
RM6,499 (Intel Core i7)
RM5,599 (Intel Core i5)
Positives
+ Unique, attractive looks, especially with ZenVision
+ Lightweight, easy to bring around
+ Performance-oriented CPU
+ Immersive OLED display with 90Hz refresh rate
+ Good array of ports
+ More than adequate memory configuration
+ USB-C charging
+ ASUS NumberPad 2.0 is very useful
Negatives
- Battery life could be noticeably better
- Chassis is a fingerprint magnet
- RAM is soldered on
- Speakers could be louder
- Pricey
Preview
Unboxing the ASUS Zenbook 14X OLED Space Edition
Even the outer packaging of the ASUS Zenbook 14X OLED Space Edition is quite unlike all the other ASUS laptops I have seen before. This diagram here is a artistic take on the Mir space station. The ASUS P6300 was brought onto the space station, which is the predecessor of the International Space Station (ISS). The Space Edition text is also laid out across the top and bottom of the box, reminding you that you got the ASUS Zenbook 14X OLED Space Edition, and not just any ASUS Zenbook.
As you open it up, you are feted to even more overkill packaging. The laptop itself is encased in a hexagonal box, with a small window that also houses a message. And once again, plenty of reminders that you got the Space Edition. Beside the laptop's packaging, there's also a separate box that houses the power adapter.
RGBae! ASUS went with a chromed iridescent finish for the inner box packaging, and this packaging is definitely not something you will want to toss in the trash after you take the laptop out, as it looks absolutely worthy of being featured on a shelf. There are more cryptic messages, here, including an abstract solar system diagram.
After taking everything out, we find that the ASUS Zenbook 14X OLED Space Edition comes with a "package from space" that houses the user guide, stickers and also the welcome card, which is sealed. Absolutely amazing. And the separate box which housed the 100W USB-PD charger, also doubles as a laptop stand to raise the laptop to 23°, which ASUS considers to be the ideal angle for comfortable typing.
I think an angle of around 7° to be perfect, and that the angle here is a bit too steep, but hey, kudos to ASUS for finding more uses for their packaging besides being landfill. Not like I would ever throw the packaging of the ASUS Zenbook 14X OLED Space Edition away though…
Appearance
The lid of the ASUS Zenbook 14X OLED Space Edition is graced by a warm Zero-G Titanium finish, which is supposed to evoke imagery of the titanium used in space missions. Along with that, we also have Morse code for "Ad Astra Per Aspera", or "to the stars through hardship", a great inspirational motto to live by. And then there's also the ASUS ZenVision display, which we will get into a bit later. Overall, a very stunning looking laptop, without being too gaudy about it.
On the palm rests you also get more symbols and Morse code messages. There's the Mir station art that was also featured on the packaging, more Morse code that reads "1998 Mir", "P6300", "2011 ASUS Zenbook" and 2022. The Spacebar is also customized in a bronze-ish finish with a planet on it. I really like these little touches, and they definitely help separate the ASUS Zenbook 14X OLED Space Edition from the more mainstream laptops out there.
The bottom is slightly more bare, but you still get the Ad Astra Per Aspera message, now in normal text, as well as the various symbols and insignias down at the lower edge of the bottom panel. You can see that there are two large vents along the sides, which is really interesting. The ASUS Zenbook 14X OLED Space Edition actually touts the 12th Gen Intel Core H-series processors, which will definitely require some beefy cooling. Now let's take a look at the specifications.
ASUS Zenbook 14X OLED Space Edition Specifications
CPU
Intel Core i7-12700H, 14C(6P+8E)/20T @ 2.3GHz (up to 4.7GHz Turbo), 45W TDP, Intel 7
RAM
32GB LPDDR5-4800 (on-board, dual-channel)
Graphics
Intel Iris Xe Graphic, 96EU @ up to 1.4GHz
Storage
1TB Samsung PM9A1 PCIe 4.0 x4 NVMe SSD
Software
Microsoft Windows 11 Pro
Intel Graphics Command Center
MyASUS
Microsoft Office Home & Student 2019 (included)
McAfee Personal Security
Connectivity
Wireless
Intel Wi-Fi 6E AX211 (WiFi 6E + Bluetooth 5.2)
Wired
2 x Thunderbolt 4, 40Gbps, supports DisplayPort Alt Mode, USB-PD
1 x USB 3.2 Gen 2 (Type-A), 10Gbps
1 x microSD card reader
1 x 3.5mm audio jack
Display
14″ 2.8K (2880 x 1800) 16:10 90Hz OLED display (Samsung SDC4154)
550 nits, 100% DCI-P3, Pantone Validated, VESA Display HDR True Black 500, touch-screen
2 x DisplayPort Alt Mode over Thunderbolt 4
1 x HDMI 2.0b
Audio
Stereo speakers, tuned by harman/kardon (premium)
Array microphone, Alexa, Cortana voice-recognition support
AI Noise-Cancelling Mic + AI Noise-Cancelling Speaker
Power
63WHrs 6-cell Li-ion battery
100W power adapter
Dimensions
311.2 x 221.1 x 15.9 mm
Weight
1.4kg
Performance
Starting off with CrystalDiskMark, the 1TB SSD inside the ASUS Zenbook 14X OLED Space Edition appears to be quite fast. Sure, we've seen faster PCIe 4.0 x4 SSDs but realistically, most people wouldn't be able to tell the difference when it comes to using them anyway. In case you're wondering, this one is using the 1TB Samsung PM9A1 SSD.
Moving on to Cinebench R20, I'm personally impressed by the ASUS Zenbook 14X OLED Space Edition as the Intel Core i7-12700H is typically found in gaming or performance-oriented machines rather than thin and light ones like this. As such, both single core and multi-core scores can easily match gaming laptops
Typically at this point, we would be showing the results for Unigine SuperPosition but unfortunately, we couldn't get it to work on this laptop for some reason. As such, we will be omitting it for this ASUS Zenbook 14X OLED Space Edition review.
As for 3DMark Time Spy, the lack of a discrete GPU starts to show. Sure, 1,966 isn't a figure to scoff at as the Intel Iris Xe graphics certainly proved its mettle. However, anything higher would require a discrete GPU for sure. In fact, even as simple as a GTX 1050 would do wonders.
Lastly on PCMark 10, the ASUS Zenbook 14X OLED Space Edition showed that it's a capable machine with relatively high scores on every area, though I'm surprised the Overall score did not break the 6,000 milestone. If you need to do office work, photo editing, and light video editing, this should be able to handle it with ease.
In case you're wondering about the battery life, the ASUS Zenbook 14X OLED Space Edition lasted 6 hours and 22 minutes (382 minutes) on PCMark's Modern Office endurance test. This is surprisingly short given the type of laptop it is but I can surmise that it is due to two simple reasons. The first is the CPU, which is geared more towards performance rather than energy efficiency, and the ASUS ZenVision display on the lid.
In case you want to compare with another similar generation laptop, check out our review of the ASUS Zenbook 14 OLED by clicking right here.
User Experience
ASUS ZenVision
I think this tiny display is probably way more interesting than the main display. It's literally an evolution of the ROG Vision display on the back of the ROG Phone 5 Ultimate. Instead of being RGB like the ROG Phone 5 Pro, we get a monochrome OLED panel here. It's way larger, at 3.5″, which allows you to do quite a bit more customization. Since we are still quite some time away from the actual release of this product, it seems that ASUS still has some work to do on the software side of things.
ASUS baked the customization features into MyASUS, which is a great move. There's nothing worse than more clutter, and ASUS laptops do come with quite a bit of pre-installed software, like the McAfee antivirus suite. It seems that there are still some kinks to iron out, like flickering images, and also certain animations being missing. ASUS has worked very hard to improve the ROG Zephyrus G14's AniMe Matrix display, so I wouldn't be too surprised to see a well-polished solution here down the line as well.
Aside from that, ASUS also baked in a few nifty features like the ability to create a personalized name card of sorts, with a QR code generator as well for that extra geekiness. Quite interesting stuff, especially if you often bring your laptop out to meet new clients and stuff. Definitely a good conversation starter.
Display and Audio
Befitting of the status of this laptop, ASUS slapped one of the best 14″ panels they have into the ASUS Zenbook 14X OLED Space Edition. This screen here offers more viewing area with a 16:10 aspect ratio, and it also touts a rather high 2.8K resolution that makes text really, really sharp on it. The 90Hz refresh rate might not seem like much when we have 360Hz laptop panels now, but it does help to make scrolling around the web a bit smoother, which is always welcome for us. And of course, being an OLED panel, you get stunning colors and infinite contrast ratios with the ASUS Zenbook 14X OLED Space Edition.
The audio output of the ASUS Zenbook 14X OLED Space Edition is slightly less exciting, with there only being two speakers. While I would say that they are pretty good for just two speakers, it doesn't quite match up to what I have heard from ASUS' more premium offerings with four or six-speaker setups like the ROG Zephyrus M16. They are quite clear, with just a hint of the bass notes coming through. Not exactly the greatest listening experience you can get, but hey, there's a headphone jack on the ASUS Zenbook 14X OLED Space Edition anyway if you want better audio.
Keyboard and Trackpad
Aside from the fancy palm rest area and the unique space bar and power button, there really isn't much to talk about when it comes to the keyboard. The power button is clickier than the other keys, with it being slightly recessed so that the chances of you accidentally pressing the power button when you wanted to press the other keys is significantly lowered. There's also a PrtSc key here to keep me happy, and the NumberPad 2.0 baked into the trackpad.
The trackpad's clicker is quite tactile and offers a rather audible click to indicate actuation. The accuracy is also quite nice, and there are two levels of brightness of the NumberPad, so that it doesn't blind you in darker working environments. The keyboard itself is also backlit, and I would say that it feels quite comfortable to type on. Standard key spacing, adequate travel and the lightly dished keys help make for a good typing experience.
Connectivity
Despite the need for extra cooling, ASUS still found the space to include the standard array of ports that they have been including in their ultraportable ASUS Zenbook series for quite some time now. For the uninitiated, that includes two USB-C ports, a full-sized HDMI port, a USB-A port and a microSD card reader. Since this is an Intel-powered machine, you get two Thunderbolt 4 ports and a standard HDMI 2.0b port for your external display needs, in addition to the external displays that you can connect to the Thunderbolt 4 ports.
On the other side you have a 10Gbps USB-A port and a headphone jack, which was sorely missing from the earlier ASUS Zenbooks we checked out in 2021. There's yet another row of cooling vents, as well as a microSD card slot that seems to want to blend in to the vent cutouts. I am not exactly sure whether this was intentional, but it has confused some people I know, so, make sure to check which hole you are sticking your microSD card into.
The wireless connectivity of the ASUS Zenbook 14X OLED Space Edition is also top notch, with the Intel Wi-Fi 6E AX211 here delivering 6GHz WiFi and also Bluetooth 5.2. I don't really see much to complain about here at all, unless you want a full-sized SD card slot.  I guess that's a valid request, but hey, there are microSD cards that you can use with adapters to use with your camera, so that's a route you can take with the ASUS Zenbook 14X OLED Space Edition.
Software
We already touched a little bit on the MyASUS app regarding the ASUS ZenVision customizability up there, so there isn't much to talk about here. Essentially you get a compilation of all the controls you need, including for the AI noise cancellation features, and also the battery charge limit, which is very handy if you always leave your laptop connected to the power adapter, like what I usually do. The OLED care features are here as well, helping you extend the lifespan of the OLED display.
ASUS Zenbook 14X OLED Space Edition Verdict
At RM6,499, the ASUS Zenbook 14X OLED Space Edition is an attractive lightweight laptop given that the CPU is geared towards high performance and it has one of the more unique, attractive designs in a market saturated with bland-looking ultraportables. If you're not too particular about having all-day battery life, then this should serve you well. I just wished it was a little more affordable.
At the end of our ASUS Zenbook 14X OLED Space Edition review, I award this laptop with our Silver Pokdeward.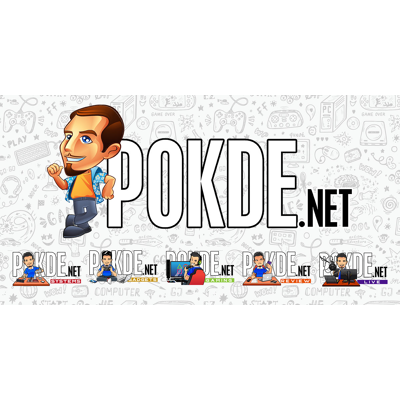 Our thanks to ASUS Malaysia for the opportunity for this exclusive preview of the ASUS Zenbook 14X OLED Space Edition.