Review
ASUS ZenFone Max Pro M2 review — the mid-range killer?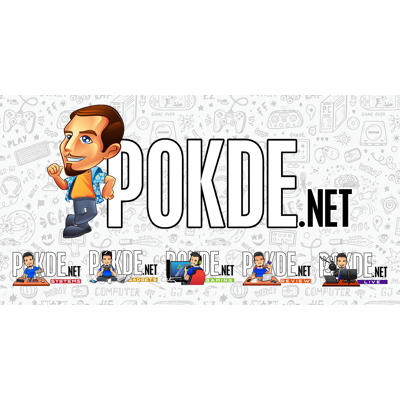 Positives
+ Excellent spread of included accessories
+ Gorilla Glass 6 is used for enhanced durability
+ Looks great, especially with the shimmery NCVM-finished back
+ Good performance
+ Painfully long battery life
+ Great display with 90% screen-to-body ratio
+ Camera delivers good results
Negatives
- Shiny plastic build will pick up scratches easily
- No 5 GHz WiFi
- Charging is slow without Quick Charge
- Sluggish facial unlock and fingerprint scanner
- Camera software stands to be improved
Introduction
The third member of the ASUS ZenFone Max family has just landed, and it is the ASUS ZenFone Max Pro M2! The first official member of the family was the ASUS ZenFone Max Plus (M1), which was a rather weird addition into ASUS' ZenFone lineup at that time. The ASUS ZenFone Max Pro (M1) brought with it a much clearer vision, which is to deliver the best value for money ASUS can muster. The ASUS ZenFone Max Pro (M2) appears to be set out for the same warpath, even openly challenging Xiaomi with the #ZennyCookRice campaign. Is it capable of dominating the mid-range smartphone market though? There are two variants of the ASUS ZenFone Max Pro M2, one with 4GB RAM and another with 6GB RAM. We received the former variant with less RAM.
Unboxing
While the ASUS ZenFone Max Pro (M1)'s packaging was somewhat bland, ASUS has upped their game with the ASUS ZenFone Max Pro M2's.
The ASUS ZenFone Max Pro M2's packaging is fancier with cooler graphics and a pretty cool gradient effect on the sides.
In the box are what you would usually expect from a budget smartphone. The device itself, a TPU case, the charger, microUSB cable and the usual documentation. The retail package will come with earphones as well, which was curiously missing from our review set.
Appearance
From the front, the ASUS ZenFone Max Pro M2 does not appear any different from the recent slew of mid-range devices. The 2.5D curved edges of the Gorilla Glass 6 panel here does make it look pretty premium. It's pretty cool that ASUS used the latest iteration of Gorilla Glass here, promising a better chance of surviving a drop.
Unfortunately, the use of premium materials do not continue over onto the sides and back. The Midnight Blue back here is finished with the non-conductive vacuum metallization (NCVM) technique, giving it a nice sheen when light hits the surface. It's acrylic though, so you will have to use a clear case to enjoy the effects without getting it all scuffed up real quick. ASUS also brought back a nice curvature here to improve ergonomics, evoking memories of the older ASUS ZenFones.
The back curves smoothly into the frame. The frame is also made of polycarbonate, with a nice chromed finishing here. I am not a fan of plastic frames, and the glossy finish does not help at all. It will be hard to keep clean with it collecting fingerprints easily.
ASUS decided against a USB-C port here, so the ASUS ZenFone Max Pro M2 still sports a microUSB port. They still retained the 3.5mm jack here, and you will also find the loudspeaker down at the bottom here.
Overall, the design is a refreshing change from the entire ZenFone Max lineup which has more boring looks, but the older devices did feature more metal than the ASUS ZenFone Max Pro M2 here.
Specifications
CPU/Chipset:
Snapdragon 660 AIE (4 x Kryo 260 @ 1.96 GHz + 4 x Kryo 260 @ 1.8 GHz), 14nm FinFET
GPU:
Adreno 512
RAM:
4GB LPDDR4X
Display:
6.3″ FHD+ (1080p) IPS display, 94% NTSC gamut coverage, 90% screen-to-body ratio
Storage:
64GB eMMC 5.1 (expandable via microSD card up to 256GB)
Camera:
Main Camera(s)
12MP f/1.8, 27mm (35mm eqv.), 6P lens, 1/2.9″ Sony IMX486 (1.25µm pixels) with PDAF
5MP f/2.4 depth sensor
LED flash, Dual Pixel AF, HDR, EIS, AI scene recognition, Depth effect, [email protected] video, Filters, Beautify
Front Camera
13MP f/2.0, 26.4mm (35mm eqv.), 5P lens
Beautify, Panorama, [email protected] LED softlight
OS:
Pure Android (Android 8.1 Oreo)
Connectivity:
Wi-Fi 802.11 b/g/n (2.4 GHz)
Bluetooth 5.0
LTE Cat4 DL 150 Mbps, Cat5 UL 75 Mbps
SIM:
Dual nanoSIM
Battery:
Li-ion 5000 mAh (non-removable)
10W charging
Dimensions:
157.9 x 75.5 x 8.5 mm
Weight:
175 g
Just looking at the specifications of the ASUS ZenFone Max Pro M2, we can spot some nice things here, as well as some that aren't as nice. For starters, the true dual SIM functionality is going to be a boon for users who need two SIMs, regardless whether they are a frequent traveler or just prefer separate SIMs for whatever reasons they have. The cameras also appear to be have received a massive upgrade over its predecessor, so that's nice.
Now onto the not-so-nice parts. The Snapdragon 660 here is an underclocked variant. Less performance, probably in exchange for better battery life? Not like you really need that when you have a 5000 mAh battery. There is no fast charging though, so charging the 5000 mAh battery will take a while. 5 GHz WiFi support is also missing, which means losing out on faster WiFi speeds.
Performance
In Antutu, the ASUS ZenFone Max Pro M2 somehow delivers a better score than the Mi A2, while falling behind the Realme 2 Pro and Mi 8 Lite.
In Geekbench, it offers a somewhat similar score to the Realme 2 Pro. It does manage to eek out a win though. With its lowered clock speed, it doesn't quite match up to the other two Snapdragon 660 devices we have tested.
3DMark sees it come below all the other Snapdragon 660 devices we have tested. With that said, it does delivers on ASUS' promise of much better graphics performance over its predecessor.
PCMark, our ever random benchmark. The ASUS ZenFone Max Pro M2 is outperformed by its predecessor here. Probably the ASUS ZenFone Max Pro M2 just isn't meant for work?
The ASUS ZenFone Max Pro M2 takes it home when it comes to battery life, only falling behind the Snapdragon 636-toting ZenFone Max Pro (M1). The Snapdragon 660 is a much more power hungry chipset, so this result is somewhat expected. It offers a lot better battery life than its peers using the Snapdragon 660 though, thus living up to the ZenFone Max name.
In my daily use, it lasted well into a second day. In fact it could probably make its way into a third day if not for my sudden urge to play PUBG Mobile. Recharging it takes a very long time with the provided 10W charger, with only 16% gained in 30 minutes. This is a phone you want to charge overnight. But then again, 16% in the tank here will last longer than on most other devices with fast charging out there, so there's that.
User Experience
Thanks to the curvy back, the ASUS ZenFone Max Pro M2 is actually very comfortable to hold. And with the plastic back, it is a fair bit grippier than the matte metal finishes of the older ZenFone Max devices. Kudos to that, ASUS! The screen is also a massive upgrade over its predecessor, with much more vibrant colors and a healthy maximum brightness of 450 nits.
ASUS has decided to keep up with everyone else, and throw in a notch for good measure. ASUS achieves a very respectable 90% screen-to-body ratio here, all while cramming a selfie camera, a proximity sensor, an ambient light sensor and even a softlight all in that notch. Doesn't seem all so big now, does it? The selfie camera also does double duty by enabling facial unlock.
Unfortunately, both the fingerprint scanner and facial unlock isn't nearly as snappy as I would expect from the hardware in the ASUS ZenFone Max Pro M2. There is a palpable delay between placing your finger on the fingerprint scanner/waking the screen before the device actually unlocks. The ASUS ZenFone Max Pro M1 has seen a number of complaints in this aspect, and it is somewhat disappointing to see the issue not fixed from Day One for the ASUS ZenFone Max Pro M2. The silver lining here is that the ASUS ZenFone Max Pro M1 actually received updates which improved the response of the fingerprint scanner, so hopefully we will see something along those lines for the ASUS ZenFone Max Pro M2 as well. Fingers crossed.
Moving on, the software is stock Android. Good ol' vanilla Android, anyone? If you love stock Android, you will love the ASUS ZenFone Max Pro M2's UI. It's not Android One though. ASUS did not preload the device with any of their usual apps, with only the Sound Recorder and Calculator app taken from their library of ZenUI apps. The rest are stock Android apps. In everyday use, or even gaming, the dugi does not falter in the slightest. It was really smooth in use, and I was fine with it despite being more accustomed to flagships.
Another aspect of the software which ASUS did not carry over from ZenUI was the PixelMaster camera. Apparently the PixelMaster software has dependencies in ZenUI, and porting it over without implementing ZenUI was just impossible. So we are stuck with this camera app which in all honesty is just too basic for its own good. It does everything you would expect from a mid-range device though, including an honest to God manual mode and even AI scene recognition, but it looks like it was all just cobbled together without a care for the user experience. You actually have to switch into HDR mode. What year is this now?
The user experience of the camera app may still be sub par, but the images produced are a massive step up. ASUS could still work on the processing, as the images could do with touch more sharpening and saturation, but I do trust ASUS on pushing out camera updates. The Sony IMX 486 offers ASUS a much more solid foundation to work on, and for now the images are looking quite good aside from the aforementioned niggles.
Conclusion
The ASUS ZenFone Max Pro M2 we have here costs just RM859, which is a pretty good deal for what it offers. It come with a solid Snapdragon 660 chipset, delivers ridiculously long battery life, features a nice vivid display, and a camera that can live up to ASUS' We Love Photo tagline, all in a very nice design. And also let's not forget ASUS used the latest variant of Gorilla Glass here to enhance durability. As a whole, the ASUS ZenFone Max Pro M2 definitely has what it takes to bring the ASUS ZenFone Max family to the next level.
If ASUS really wants to conquer the budget mid-range market though, the ASUS ZenFone Max Pro M2 is not going to cut it. The lack of AC WiFi support is sure to raise eyebrows, especially when it was one of the most common complaints about the first generation. The microUSB port and lack of fast charging is also not in ASUS' favor, despite the fact that you probably won't have to charge the ASUS ZenFone Max Pro M2 that often. I am not going to fault the ASUS ZenFone Max Pro M2 for sporting a plastic body — plastic bodies often survive drops better than aluminium — but glossy plastic is just too easy to scratch. Aside from these few drawbacks, the ASUS ZenFone Max Pro M2 is a great device for the money ASUS is asking for, and represents a huge step forward for the ASUS ZenFone Max family. ASUS did a great job here, but there is still room for improvement. Speaking of which, there is also a 6GB + 64GB variant for RM999 if you want a bigger step forward than the variant we reviewed.
Our thanks to ASUS Malaysia for provisioning the ASUS ZenFone Max Pro M2 used in this review. You can get the ASUS ZenFone Max Pro M2 (4GB+64GB) on Lazada via the following link: