HONOR V Purse Is A Fashion Statement For Foldable Smartphone Owners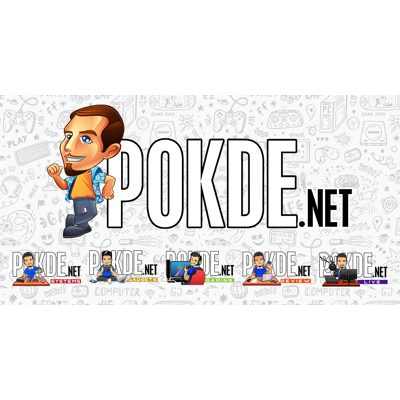 HONOR V Purse Is A Fashion Statement For Foldable Smartphone Owners
IFA 2023 is well underway, and Chinese smartphone maker HONOR has quite the statement of intent in this annual event this time around: the company has revealed two new foldable phones (and a new color for an existing one), namely the HONOR V Purse and HONOR Magic V2.
It's not the first attempt from foldable smartphone makers to turn into the idea of fashion-forward design: Samsung's Galaxy Z series has the Thom Browne edition which added the iconic tricolor stripe that stands itself apart from the regular Z models. HONOR took a step even further, turning its foldable smartphone into a purse – minus the storage part, that is. The company says its V Purse is leading the "Phone-to-purse" concept that offer "unlimited opportunities for self-expression."
The company also noted that leading designers such as Bram Van Diepen (creative director of BURBERRY), contemporary artist Yunuene Esparza, professor of the China Academy of Art Yuan Youmin and crossover artist Xiao Hui Wang, will work on the software design aspects of the smartphone with custom always-on displays (AODs) exclusive to the device. The company is expected to open up APIs at a later date for designers to utilize gyroscope, touch and ambient sensor data to integrate into their own AOD designs.
Also launching globally is the new HONOR Magic V2 – one of the key feature is the extremely thin and lightweight chassis that enables it to weight more or less the same as a traditional "candy bar" form factor smartphone. It weights 231g, slightly less than both iPhone 14 Pro Max (240g) and Samsung Galaxy S23 Ultra (234g), and is only slightly thicker at 9.9mm, which is still manageable by regular smartphone standards.
Despite the slim profile, HONOR managed to fit 5,000mAh battery in it thanks to their new Silicon-Carbon battery tech that is only 2.72mm thick in itself, making it extremely thin and more energy-dense compared to traditional Li-ion/Li-Po counterparts. Another key part of the slim chassis is the new titanium hinge and proprietary steel alloy, which the company says can sustain more than 400,000 folds, or 100 folds daily for up to 10 years.
Finally, HONOR has also announced the mid-range HONOR 90 is getting a new colorway – Peacock Blue – globally, to celebrate the brand's win on Best Buy Smartphone 2023-2024 award from the Expert Imaging and Sound Association (EISA).
Pokdepinion: A sub-10mm foldable could be a whole different experience in terms of ergonomics – wouldn't mind to try it myself and see how it handles.