The POCO F2 Pro is literally the best bang for buck Snapdragon 865 device in Malaysia now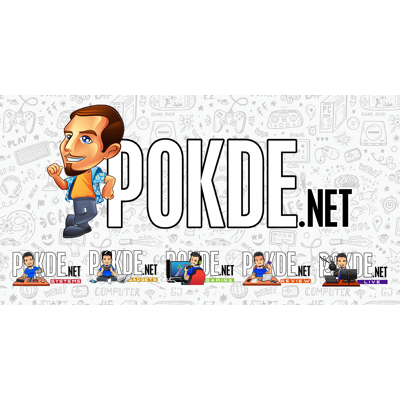 The POCO brand has always been associated with bringing great value for money. Some brands aim to compete in the same segment, but they have largely become bloated with self-confidence and are now throwing down some of the most overpriced smartphones we have seen thus far. So, why do we say that the POCO F2 Pro is literally the best bang for buck Snapdragon 865 device? Well, here we go.
A blast from the past?
When was the last time you saw a headphone jack on a flagship smartphone? In an era when even gaming phones are dropping the headphone jack, the POCO F2 Pro still offers the legacy audio connector. Many flagship devices today are just losing the headphone jack to keep up with the current trend. There is literally no reason why you can't get a headphone jack in today's flagships.
What about the overused reasoning that there just isn't enough room in a smartphone to pack a headphone jack? Well, the POCO F2 Pro offers both a popup camera and a headphone jack, both really space-consuming items on the top edge of the device. There's also an IR blaster thrown in for good measure, and I absolutely love that.
Of course, it surely wasn't easy for POCO to cram in so much hardware when the Snapdragon 865 and the Snapdragon X55 5G modem already takes up more room on the PCB than the last-gen Snapdragon 855 and its integrated modem, but POCO made it work by using a stacked PCB and not just taking the cheap way out to squeeze the maximum profit margin they can out of their clientele.
A Unique Camera System
Further increasing the difficulty is the POCO F2 Pro's camera placement. The four camera sensors are arranged along the center line of the device. This also contributed to the difficulty of designing the smartphone, as the centralized camera means there's less free space on the motherboard, as a huge chunk is taken up by the camera modules. This was actually yet another challenge for the engineers to cram in all the hardware in the POCO F2 Pro.
You might notice most of the recent flagships have their cameras crammed into the upper left corner. That's because that frees up the most space for the other components in a smartphone. The POCO F2 Pro's PCB is so jampacked with components that it has a density of 61 components per centimeter square.
But all of that is pointless if the cameras don't take good photos. It does, but before we get into that, I would like to mention that the POCO F2 Pro definitely is the most unique smartphone camera in the market.
Instead of following the trend and offering a pointless telephoto camera with a tiny aperture that will more often than not relegate its duty to the main camera less-than-perfect lighting conditions, the POCO F2 Pro offers a fresh new take with a telephoto macro camera. It gives you an all new perspective, in addition to giving you a much closer look at your subject. I mean, that's what macro is about right? I will let the results speak for themselves:
The rest of the quad-camera ensemble on the back of the POCO F2 Pro are equally competent. You get a great 64MP Sony IMX686 here instead of the more popular Samsung GW1, and while it is probably hard to compare them directly, the Sony sensor does seem to exhibit less noise in low-light photos.
If you are into video instead, the main 64MP Sony IMX686 camera is also capable of 8K30 video recording, unlike most of its competition with a Snapdragon 865 which top out at 4K60, or some exceptionally weak offerings that only offer 4K30 video recording.
Snapdragon 865 and more for this little money?!
Speaking of the chipset, at this price range, there's just no competition. The closest competition is priced at least RM600 more. With the recent price creep that smartphone manufacturers are all partaking in, a flagship can easily cost nearly RM3000, especially if they make use of the Snapdragon 865, which is reportedly so costly that many smartphone makers are shying away from using it to avoid it cutting into their profit margin. But yet somehow, the POCO F2 Pro is here for just RM2199.
Well, maybe some say that the Snapdragon 865 and its accompanying Snapdragon X55 5G modem are a bit too power hungry for certain designs. Well, just throw in a bigger battery, silly. The POCO F2 Pro offers a huge 4700mAh battery to eliminate the issue. Personally I prefer a larger battery than faster charging, but that might just be me.
To make sure that you can actually enjoy the full performance of the Snapdragon 865 without it throttling whenever you run something that will allow it to flex its muscle, there's a massive 3435mm2 vapor chamber to quickly wick heat away from the chipset and allow it to run optimally. I have used it for COD Mobile and the POCO F2 Pro didn't even warm up significantly over an hour of gameplay.
And as if that's not enough, it is also the first smartphone in Malaysia with UFS 3.1. That's ahead of many much bigger brands, and even brands that have their own semiconductor manufacturing, which by the way, also makes UFS 3.1 chips.
#BaikBeliPOCO is real
You might think that I might be slightly biased when discussing the POCO brand. After all, I did sing nothing but praises for the POCO F1. But it was because of that love for the POCO F1 that I was actually quite afraid that the POCO F2 Pro could not live up to the legacy of its predecessor. I mean, good sequels are hard to come by. Just look at the Star Wars franchise.
It's not without its fair share of compromises though. A glaring one would be its display, which does offer some impressive features like HDR 10+ support and a notch-less view, but loses out when it comes to its refresh rate. But if you ask me, I would rather get a sweet AMOLED panel that runs at only 60 Hz like the one we get with the POCO F2 Pro, rather than pay extra for a display that offers a higher refresh rate but gets locked down to the same 60 Hz in games anyway. Or worse, a high refresh rate LCD display. Not to mention that you will be spending significantly less money than what you would have to pay for the competition.
With that, I can safely say that POCO has once again delivered a flagship killer in 2020 with the arrival of the POCO F2 Pro, with the latest chipset and some nice upgrades that just raises the bar for its price segment.