Why does the Redmi Note 8 Pro sport a 64MP camera?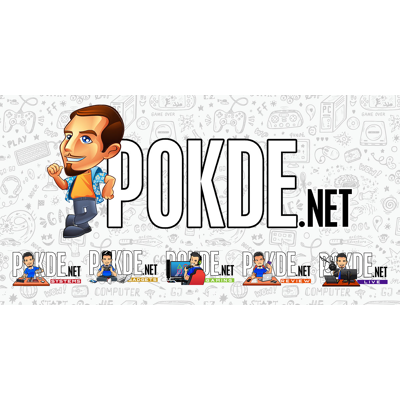 The Redmi Note 8 Pro touts a 64MP main camera, and it also holds the bragging rights of being the first 64MP smartphone in Malaysia. Not to mention the most affordable device out there with a 64MP camera. Why 64MP though? Well, first we will have to understand how does the 64MP sensors work.
Yeah, how does the 64MP sensor work?
Similar to most of the 48MP sensors we saw earlier this year, the 64MP Samsung GW1 sensors in the Redmi Note 8 Pro also tout a Quad bayer filter. The pixel pitch on the new 64MP sensors are still the same at 0.8 μm as the 48MP Sony IMX586 and Samsung GM1, but since there are more pixels, the 64MP sensor in the Redmi Note 8 Pro is larger, measuring in at 1/1.7″, 33% bigger than the 1/2″ 48MP sensors you find in lesser smartphones. In the world of camera sensors, bigger is always better.
Then there's pixel binning to deliver better image quality than conventional sensors. The sensor will take 4 adjacent photosites and combine them into one. This allows for a bigger equivalent pixel pitch for better low-light performance with the Redmi Note 8 Pro, as four pixels combine to offer an equivalent pixel size of 1.6 μm. To get the full advertised resolution, it will use a demosaicing algorithm to give you a high resolution 64MP image.
In addition to that, there's also the ability to do HDR by exposing alternate photosites with different exposure times instantly. Older sensors would have to do multiple exposures, but with the Redmi Note 8 Pro's Quad Bayer sensor, you will only have to do one to get a similar outcome, avoiding motion artifacts you might encounter with traditional HDR processing.
What about the results?
The above two scenarios are also why you don't get 64MP photos off the bat. The Redmi Note 8 Pro defaults to capturing 16MP images, taking advantage of the pixel binning technology.
With most of the 48MP sensors outputting 12MP images after performing pixel binning, you are enjoying 33% higher resolution with the Redmi Note 8 Pro serving up 16MP shots, without having to deal with the usual downside of higher resolution ⁠— smaller pixels. So you get a higher resolution without sacrificing on quality, an absolute win.
The Redmi Note 8 Pro's full set of features like its Night mode, AI scene recognition and HDR capabilities all work in this mode, giving you great images with minimal effort.
But you said it's a 64MP camera…
Of course, the Redmi Note 8 Pro also lets you take 64MP images, using the aforementioned magic to deliver higher resolution shots.
Now what can you do with the 64MP shots? Print massive 3.26m tall posters, that's what. Or, for more practical purposes, take a 64MP shot, crop in and make it an entirely different scene. Focus on different parts of the image by cropping in
The resized image you see here definitely doesn't do justice to the real amount of detail you can see in the full 64MP image.
Even when doing cropping heavily to get a better shot, there's still plenty of resolution to go around. This shot was cropped from a full 64MP image taken by the Redmi Note 8 Pro, and there's still 14.3MP of data. Plenty to upload to social media. And if you are wondering what a 100% crop would look like:
Considering that Instagram supports a maximum width of 1080px, you can crop in closer ~8.5x with the Redmi Note 8 Pro. If that isn't impressive, I honestly don't know what is. Here are two more.
Generally, the 64MP mode is best left for shots taken in well-lit conditions, although as you can see, even in dingy indoor situations like the two images above, you still can do more than your fair share of cropping with the Redmi Note 8 Pro, changing the perspective of your image completely.
And how much does this all cost?
From just RM1099, the Redmi Note 8 Pro offers you this impressive 64MP camera. And if that's not a good enough deal for you, they have thrown in three more cameras, an 8MP ultra-wide camera, a 2MP dedicated macro camera and a depth sensor for even more flexibility when taking your best shots. There's also a huge 4500 mAh battery to let you capture great shots all day. Sounds good? You can head over to Lazada to pick yours up via the link below:
P/S: We do recommend getting the 128GB variant if you are planning on taking a lot of 64MP shots. Each of them are around 15~30MB in size.
If you are looking for an even more affordable smartphone with an awesome camera, there's the Redmi Note 8 too. Priced from RM599, the Redmi Note 8 serves up a similar quad-camera array, albeit dropping the superior 64MP sensor for a 48MP one.