Apple iPad Pro OLED Expected to Launch in 2024, MacBook OLED Delayed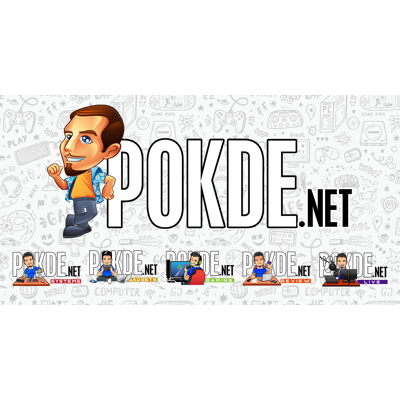 Apple has long been cautious in adopting OLED technology, with limited implementation on iPhone and Apple Watch devices. However, rumours have persisted about the arrival of OLED displays on iPad and MacBook products. According to a report by research firm Omdia, it appears that Apple's iPad Pro lineup will be the first to embrace OLED technology, while MacBook models may experience a significant delay.
Apple iPad Pro on Track for 2024 Launch
The report suggests that Apple is on track to introduce OLED displays to its 11-inch and 13-inch iPad Pro models in 2024. Production of these models is expected to commence in the first quarter of next year. Apple is reportedly considering low-temperature multi-crystalline oxide (LTPO) OLED panels, which represent the cutting-edge of OLED technology.
Given the Pro designation of the iPad models, it aligns with Apple's commitment to providing top-of-the-line displays. While the current iPad Pro models boast exceptional Mini LED LCD panels, the switch to OLED brings numerous benefits, including perfect blacks, per-pixel light control, improved contrast, HDR capabilities, and enhanced power efficiency. The LTPO technology further allows for dynamic display refresh rate adjustment, contributing to energy savings.
Unfortunately, the report does not bring favorable news for MacBook enthusiasts. Previous rumours suggested that MacBook models would embrace OLED displays by the end of 2024. However, the latest information indicates a significant delay, with OLED panels now expected to arrive in 2027. The reasons behind this delay are not specified in the report, leaving consumers eagerly anticipating the integration of OLED technology in their MacBook devices disappointed.
Apple's approach to adopting OLED technology has always focused on delivering the highest quality displays to its users. While OLED offers significant advantages over Mini LED LCD panels in terms of contrast, HDR capabilities, and power efficiency, Apple's commitment to ensuring top-of-the-line displays remains consistent. By utilizing LTPO OLED panels in the upcoming iPad Pro models, Apple aims to provide users with an unparalleled visual experience.
As Apple's iPad Pro lineup paves the way for OLED adoption, enthusiasts eagerly await the launch of these advanced tablets. The delayed arrival of OLED panels in MacBook models extends the anticipation and raises questions about the underlying reasons for the postponement. Nonetheless, Apple's dedication to quality and innovation suggests that when OLED finally arrives on MacBook devices, it will be worth the wait.
As Apple balances quality and innovation, consumers can anticipate future announcements and updates that shape the direction of display technology in Apple products.
Pokdepinion: Apple's journey with OLED technology continues to unfold, with the iPad Pro expected to lead the charge in 2024. The integration of OLED displays in these tablets will offer improved visuals and power efficiency, enhancing the overall user experience. While MacBook enthusiasts may need to exercise patience due to the reported delay, the eventual arrival of OLED panels on these devices will undoubtedly be a significant milestone.