HUAWEI MatePad Pro is a productivity extraordinaire!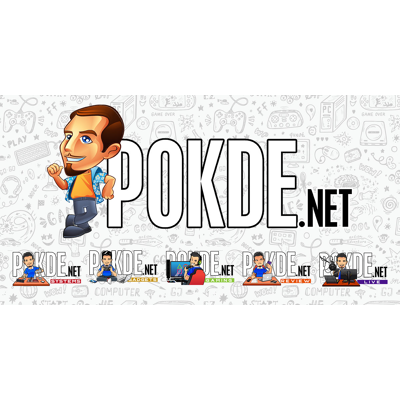 HUAWEI MatePad Pro (2021) @ Shopee
HUAWEI MatePad Pro (2021) @ Lazada
HUAWEI MatePad Pro (2021) @ HUAWEI Online Store
Tablets are just inherently designed for productivity — large displays and portable, light weight form factors make them excellent for those who want to work on the go. But of course, as we have always mentioned, hardware only makes up one aspect of the experience. The new HUAWEI MatePad Pro 12.6-inch is built from the ground up to enhance your productivity, with both hardware and software optimized for the purpose!
Be more organized and efficient
HUAWEI designed the HUAWEI MatePad Pro to offer a productivity experience similar to a PC when connected to the HUAWEI Smart Magnetic Keyboard and Bluetooth Mouse. While a touchscreen is great for most purposes, a mouse is still more precise than trying to click or highlight text with my relatively gargantuan fingertips. And that's about where the similarities between the HUAWEI MatePad Pro and a PC ends.
When working on a PC, you might notice that you have to manually pin frequently used apps to the Start menu, or the taskbar. If you don't, you will have to rummage through your list of installed apps to find them, which takes time. The HUAWEI MatePad Pro touts a Bottom Dock that intelligently displays your frequently used and recently used apps. As you might expect, the Bottom Dock helps you be more efficient as the apps are now more accessible, and you don't even need to spend any time to set it up, as the HUAWEI MatePad Pro does it automatically for you.
HUAWEI also implemented Service Widgets on the HUAWEI MatePad Pro, which are little widgets that can show you information without you having to fire up the app just to check for updates. For apps like the Calendar or Email, this lets to keep abreast with all the latest updates right from the desktop interface. They are customizable and can be placed anywhere on the screen for your convenience.
New tablet-PC Multi Screen Collaboration modes
HUAWEI's Multi Screen Collaboration was always an awesome part of HUAWEI's ecosystem. The HUAWEI MatePad Pro takes it a step — or several steps — further by adding Mirror Mode, Extend Mode and Collaborate Mode, to take full advantage of the beautiful 12.6″ display on the HUAWEI MatePad Pro.
Mirror Mode
In this mode, the laptop display is mirrored onto the tablet, and it lets you turn the tablet into a writing/drawing pad. Instead of having to buy a dedicated drawing tablet, you can use your HUAWEI MatePad Pro as one. You can draw on and write on the tablet with M-Pencil (2nd Gen), and it will be synced in real-time to your laptop display.
Extend Mode
This is a pretty familiar mode for most people. In this mode, the HUAWEI MatePad Pro serves as an additional display, letting you extend your workspace by having what's essentially a second monitor. And trust me, once you experience multi-monitor working environments, it is hard to go back to single monitors, and the HUAWEI MatePad Pro helps you enjoy the convenience of having two displays, even when you are in a hotel room.
Collaborate Mode
Collaborate Mode is probably the most useful mode, especially if you multitask a lot on both mobile and PC apps. You get to use the full strength of the HUAWEI MatePad Pro and your PC's platforms by allowing you to share the laptop keyboard and use the same mouse across the two screens. It's like having a KVM switch between two machines, but even better. You can transfer files between your PC and the HUAWEI MatePad Pro by simply dragging and dropping, letting you send files via popular mobile apps easily. No more having to deal with clunky web-based versions of your favorite messaging apps on PC!
New and Improved App Multiplier
Mobile apps are often designed for small screens, and that's quite natural since most users who use mobile apps will do so on their smartphones. Instead of hoping for developers to optimize the apps for the larger displays of their devices, HUAWEI created App Multiplier. The HUAWEI MatePad Pro comes with an improved version of App Multiplier that better takes advantage of the extra screen real estate available.
On top of allowing apps to fire up a second instance to allow you to interact with the two windows like you would on a PC, the HUAWEI MatePad Pro's App Multiplier allows you to swipe on the empty spaces on either side of the tablet display to scroll up and down, without having to let go of your grip on the tablet.
Unleash your creativity with the HUAWEI M-Pencil (2nd Gen)
The 2nd Generation of the HUAWEI M-Pencil is redesigned to improve upon its predecessor in terms of comfort and also design. The new pen has a transparent tip, a platinum-coated nib and a rounded hexagonal shape to make it not only a sight to behold, but also comfortable to hold. The new M-Pencil supports 4096 levels of pressure sensitivity and even tilt writing, and it has a near-imperceptible 9ms latency to make every movement and stroke on the HUAWEI MatePad Pro feel as natural as doing it on paper.
When you make a mistake, you can just as easily erase it with a quick double tap on the M-Pencil (2nd Gen). Other smart features baked into the M-Pencil include Instant Shape and Instant Table. All you need to do is start drawing, pause and, and let go, and you will get the shape that you want!
It also supports HUAWEI FreeScript, transforming your handwriting into text in real time. While I do prefer typing, those who prefer writing down their thoughts can take advantage of this, and still share it with others without having to worry about their handwriting.
All that for just RM3999!
The HUAWEI MatePad Pro is priced at a cool RM3999, but HUAWEI Malaysia does amp up the value proposition by bundling the HUAWEI Smart Magnetic Keyboard, 3 months worth of 50GB HUAWEI Cloud Storage and 1 month HUAWEI Video VIP access. Currently you can get the Matte Grey HUAWEI MatePad Pro on the HUAWEI Online Store, Lazada and Shopee. If you prefer the Olive Green version, it will be available for pre-order from 7th July onwards on all platforms, so stay tuned!
HUAWEI MatePad Pro (2021) @ Shopee
HUAWEI MatePad Pro (2021) @ Lazada
HUAWEI MatePad Pro (2021) @ HUAWEI Online Store
HUAWEI AppGallery Promo
To get started on your HUAWEI MatePad Pro, HUAWEI recommends the following apps:
Tools and Education
Photo & Video
Entertainment
Gaming
Shopping
Nebo

WPS Office

Docx Reader

Kahoot

Lingokids

OSEM

HUAWEI Books

Novelplus

Canva

MIX

Picsart

Beautycam

Photobook: Album, Gift and Prints

HUAWEI Video

TikTok

SYOK

BIGO Live

MICO

Pong Pong

JOOX Music

WeSing

Quan Ming Party

iflix

Bullet Angel

Call Me Emperor

Garena Free Fire

Mobile Legends

State of Survival

Lords Mobile

Slam Dunk

Gardenscapes

Shopee

Lazada

Mudah.my

ZALORA

GO SHOP

ezbuy

MY Watsons

ShopBack

WOWShop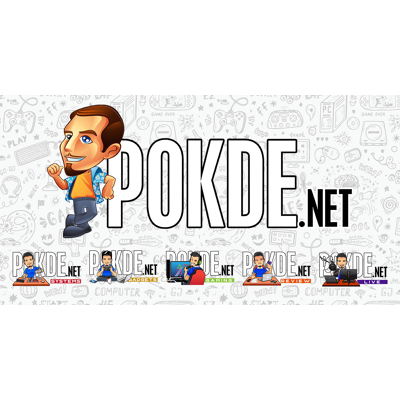 Downloading apps from now until 31st July 2021 on the HUAWEI AppGallery gives you a chance to win mystery prizes. Find out more about the HUAWEI AppGallery Promo here.
To get your HUAWEI MatePad Pro, you can head on over to the following links, or purchase it from your nearest HUAWEI Experience Store and get it delivered to you:
HUAWEI MatePad Pro (2021) @ Shopee
HUAWEI MatePad Pro (2021) @ Lazada
HUAWEI MatePad Pro (2021) @ HUAWEI Online Store
This is an exclusive article for HUAWEI Malaysia.