Cost Breakdown of Apple Mixed Reality Headset Points At Potentially Exorbitant Price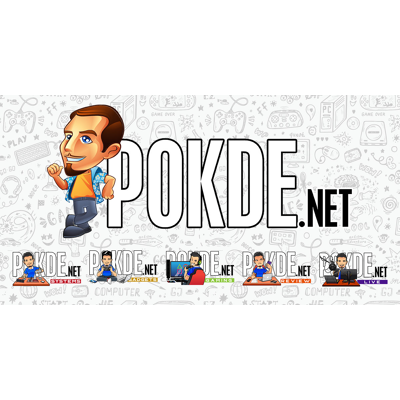 As the anticipation for Apple's Mixed Reality headset grows, reports are emerging with estimated costs and breakdowns of its manufacturing components. With previous rumors suggesting a retail price of around US$3,000, recent estimations delve into the manufacturing expenses and profit margins of the highly anticipated device. In this article, we explore these estimates and consider the potential retail price in comparison to Apple's existing product lineup.
Apple Mixed Reality Headset Cost Breakdown
XR Daily News shared an estimated cost breakdown of the Apple Mixed Reality headset from Minsheng Electronics, revealing a list of parts and assembly expenses. According to their analysis, the headset is estimated to cost approximately US$1,400 (~RM6,365), excluding shipping costs. Another estimate by Wellsenn XR pegs the manufacturing cost at a peculiarly specific US$1,509 (~RM6,861). Additionally, Chinese site Snowball Finance claims a Bill of Materials (BoM) estimation of US$1,300 (~RM5,911), which may or may not include shipping costs.
Even with the most generous of estimates, the manufacturing cost of US$1,600 is still only slightly more than half of the reported retail price of US$3,000 (~RM13,640). While the profit margins may seem substantial, it is important to consider the comparison with Apple's other flagship products. For instance, Counterpoint Research estimates that the manufacturing cost of the iPhone 14 Pro Max is around US$474 (~RM2,155), yet it retails starting from US$1,099 or RM5,799 locally. Thus, the profit margins for the Mixed Reality headset align with Apple's existing product pricing strategies.
With the imminent unveiling of the Apple Mixed Reality headset, estimations of manufacturing costs and potential retail prices provide insights into the device's pricing strategy. While reports suggest a manufacturing cost ranging from US$1,400 to US$1,600, the expected retail price of around US$3,000 remains consistent. As the launch date approaches, consumers eagerly await more details about the features, capabilities, and ultimate price of the highly anticipated Apple Mixed Reality headset.
Disclaimer: The estimated costs and retail prices mentioned in this article are based on reports and are subject to change. Actual prices may vary upon official release and market factors.
Pokdepinion: These estimates indicate healthy profit margins for Apple, comparable to their flagship smartphone offerings. Given it's them, I'm sure it will still sell well regardless of the price but let's wait and see.