PSA: AniManGaki 2023 is Happening This August 2023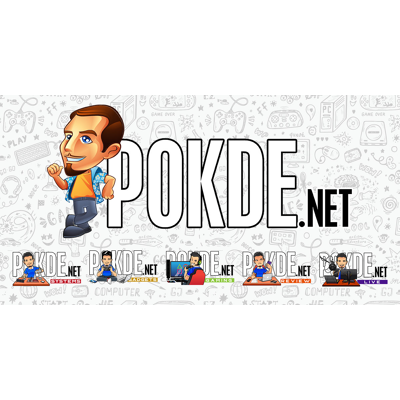 The anticipation is mounting for anime and gaming enthusiasts in Malaysia as AniManGaki 2023 will be taking place at The Mines International Exhibition and Convention Centre later this month. Let's dive right into what's in store for us at the event.
AniManGaki 2023: Dates and Venue
Scheduled to take place at the Mines International Expo And Convention Centre (MIECC), AMG 2023 is set to span three days of thrilling activities and immersive experiences. Mark your calendars for the event, which will run from the 25th to the 27th of August. This marks a notable shift from the convention's usual weekend duration, making it the first time the event extends over three days.
This year's edition of AMG is bound to be an out-of-this-world affair, with a captivating space-themed atmosphere taking center stage. The new key visual for the event features the convention's beloved mascot, Kei-Chan, floating amidst the cosmos, perfectly capturing the essence of the space theme.
What to Expect?
AniManGaki serves as a vibrant hub where anime aficionados, cosplayers, gamers, fandoms, and devotees unite to revel in their shared love for all things geek culture. The event encompasses an array of engaging activities that cater to diverse interests, ensuring a truly entertaining experience for attendees. From the captivating Artist Alley and dynamic Cosplay Alley to the enthralling VTuber Showcase, pulse-pounding Game Tournaments, and electrifying Stage Performances, AniManGaki offers a kaleidoscope of attractions for everyone to enjoy.
There are also special guests, which includes:
Hakken
Originating from Miri, Malaysia, Hakken's journey into the realm of cosplay was sparked by a serendipitous encounter with their inaugural anime series. Mesmerized by the meticulous details of the characters' attire, Hakken's fascination ignited a lifelong passion for cosplay. Embracing this newfound love, they wholeheartedly immersed themselves in the captivating world of cosplay, etching their mark in its history.
Today, Hakken stands as a prominent figure in the cosplay domain, having seamlessly transitioned into a celebrated cosplayer, an accomplished model, and an illustrious Tokyo Tourism Ambassador. Their remarkable journey has garnered a devoted global following, numbering in the millions. With origins traced back to an animated inspiration, Hakken's story continues to inspire and captivate enthusiasts worldwide.
Yusuke Kozaki
Hailing from Japan, Yusuke Kozaki is a distinguished character designer and illustrator renowned for his exceptional contributions. His remarkable portfolio features iconic creations such as in "NO MORE HEROES," the revered "Fire Emblem" series, the global sensation "Pokemon GO," and Tekken 7 for fan favorites Lucky Chloe and Jin Kazama.
Keisuke Ito
Originating from Japan, Keisuke Ito is a musician who thrives on blending traditional instruments with contemporary compositions, urging music enthusiasts to embrace the fusion of old and new. A notable configuration within his repertoire involves a four-member ensemble, each expertly playing a distinct Japanese traditional instrument – shamisen, koto, taiko drum, and shakuhachi.
These ensembles adeptly perform an array of selections, ranging from traditional Japanese folk and classical tunes to innovative jazz or pop covers, along with original compositions. Keisuke Ito's musical prowess has graced well-known anime series such as Naruto, Kemono Friends, Ensemble Stars, and more, leaving an indelible mark on the industry.
CoMix Wave
CoMix Wave Films originated from a foundation of creative collaboration and presently focuses on producing, distributing, and selling animated films, both domestically and internationally. Their approach involves assembling a team of exceptionally skilled individuals for each phase of the filmmaking process. Their aim is to craft creations that not only showcases the full extent of their creators' talents but capable of withstanding the test of time.
Pricing
If you're not familiar with this yearly event, you need to know that entrance is not free. However, it's not expensive either, and it ultimately depends on what you'd like to do at AniManGaki 2023 and how many days you're willing to visit. The ticket prices are listed below here:
1-day pass =

RM45

Limited to 15,000 per day
Can only be purchased at the event site during the 3-day event period

3-day pass =

RM120

Can be purchased from ticketing agents, AMG roadshows, and online
Perks include:

1 x Grand Lucky Draw ticket
1 x Carnival Game Play coupon
1 x AniManGaki 2023 coaster
Skip the queue and get early access into the event

Super Gaki Pack 2023 = RM300

Limited to 150 units
Can be purchased online
Perks include:

Everything in the 3-day pass
1 x AniManGaki 2023 lanyard
1 x AniManGaki 2023 T-shirt
1 x Super Gaki pass
1 x Event-exclusive Box Sleeve
AniManGaki holds a special place in the hearts of anime and gaming aficionados in Malaysia. The convention has consistently been a highlight of the summer calendar, drawing enthusiasts from all corners of the country. After a 2-year hiatus due to the global pandemic, it triumphantly returned last year, showcasing the resilience of the community and the enduring spirit of the convention. As the excitement builds and the countdown begins, AniManGaki 2023 promises to deliver an unforgettable experience filled with captivating moments, creative expressions, and the shared passion for anime and gaming.
Pokdepinion: I'm not sure if it's because of it being the post-pandemic times or not but it does feel like most, if not all of the ACG events, have become more exciting. Depending on the situation, I might see y'all there.