Gamers Hideout Forced Customers to Pre-order the PS5 in a Bundle; Priced Jacked Up to Over RM3,000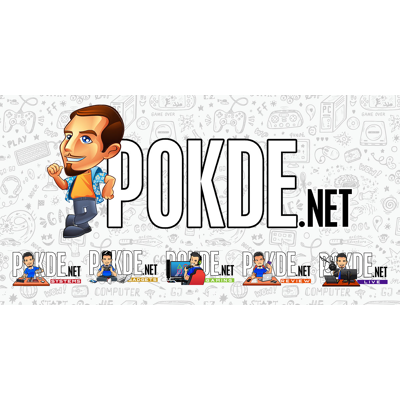 It's official. After long bouts of uncertainty on whether Sony will actually release the year's most anticipated console here any time soon, the PS5 is finally making its way to Malaysia! Prices were revealed as well as a list of places people could pre-order the console which included Sony Centres across the country and local game retail outlets such as Gamers Hideout.
Gamers Hideout in hot water again
As you might expect, pre-orders for both the standard PS5 and the Digital Edition filled out pretty quickly across the country. However, Gamers Hideout's pre-order process did not disclose the terms and conditions for pre-ordering the console. Turns out, to pre-order the console, customers have to go through a fairly pricey PWP (Purchase With Purchase) entailing one game at full price, a 3-in-1 mystery game pack (worth RM599.90) at a discounted price, and a couple of PS5 accessories.
The pre-order has since been removed from Gamers Hideout's website, however, thanks to Lowyat.net screenshots of the bundle had been obtained. To get the standard edition PlayStation 5, customers were forced to purchase from a selection of soon-to-be-released PS5 games.
Not only that, customers all had to choose from one of three PS4 Mystery Game Packs albeit at a discounted price of RM399.90. Finally, they must also purchase two, not one, but TWO PS5 accessories at full price each. This brings the bundle's total to RM3,080.60, an additional RM731 from the standalone pre-order price of RM2,299.
This money-grabbing move shocked gamers eager to get their hands on Sony's new console. It is worth mentioning that this bundle applies to only the standard edition PS5 and not the Digital Edition. To add insult to injury, this whole bundle does not even include shipping fees seeing that Gamers Hideout moved pre-orders to online only. Shipping or, as Gamers Hideout puts it, "CMCO Shipping" costs an additional RM150 thus bringing the final total to RM3,230.60. Oh, joy.
Currently, Gamers Hideout has not issued a response in regards to this issue.
Pokdepinion: Wow GH. Seems like every year a new controversy pops up from this company. While technically legal, forcing people to pre-order a bundle is just immoral.