Sony Launches Deep Earth Collection, PlayStation 5's Latest Metallic Colorways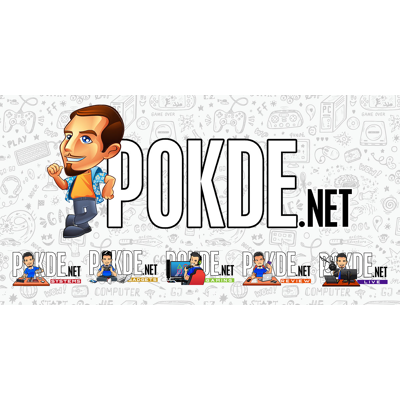 Sony Launches Deep Earth Collection, PlayStation 5's Latest Metallic Colorways
Sony's latest State of Play event has given players a glimpse of what's to come: and that includes a brand-new set of colorways, dubbed Deep Earth Collection, destined for PlayStation 5 (and the DualSense Controller). Alongside the announcement is the new title, Helldivers 2, as well as more details revealed for Marvel's Spider-Man 2.
The Deep Earth Collection consists of three colorways: Volcanic Red, Cobalt Blue, and Sterling Silver. "Volcanic Red boasts a rich blazing red tone. Cobalt Blue, on the other hand, presents a deep shade of blue with intriguing hints of purple. Lastly, Sterling Silver showcases a classic aesthetic with a subtle blue undertone," said Leo Cardoso from Sony's design team. The Volcanic Red and Cobalt Blue accessories will launch first, on November 3rd, followed by Sterling Silver colorways in January 26th, 2024. DualSense Controllers of this line will cost RM369, while the PS5 console covers will be sold for RM259.
Sony also previews Helldivers 2 from Arrowhead Game Studios, launching February 8, 2024 – the game is opening for preorders for both Standard Edition and Super Citizen Edition starting this September 22nd. The sequel to the 2015 title features 4-player online co-op mode; Super Citizen Edition owners are set to own a special DP-53 Savior of the Free armor set, MP-98 Knight submachine gun, and the "Will of the People" cape as the exclusive gift. More bonuses are offered for preorders, including three new armor sets. The game will also be available on PC platforms through Steam.
Finally, Sony's exclusive Marvel's Spider-Man 2 previews more aspects of the game prior to the game's launch in October 20, 2023. The upcoming game is set to feature New York doubled in explorable areas, including landmarks such as Qyeens and Brooklyn, with story missions, side quests and more. Thanks to PS5's new SSD architecture, the game enables players to traverse the map at much higher speeds (as map loading are now significantly faster).
For Digital Deluxe Edition owners, the game will be offering 10 of the 65 suits which are exclusive items. Players also get additional Photo Mode items, and 2 Skill Points; the game also collaborates with EARTHGANG (feat. Benji) for a new track, "Swing", featured in-game (and on this trailer). Soundtracks are courtesy of award-winning composer John Paesano, with the soundtracks releasing on major streaming platforms on the same day as game's launch.
Pokdepinion: Metallic colorways should make for a unique look for PS5.