Acer introduces new products – Spin 5, Swift 3, IPS Curved monitor, projector and an AiO Desktop!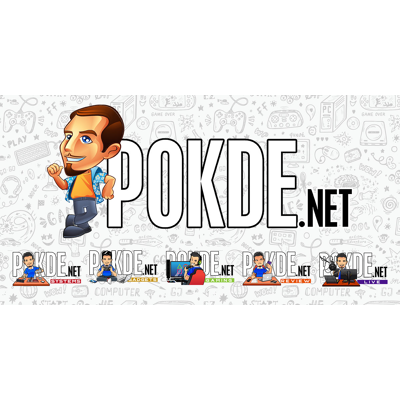 Yeah, I can tell, it's quite a list of items just in the title itself, but Acer really went all excited announcing the slew of products one after another, it took me a little time to digest them. Now that I've digested them, I'll break them down into smaller chunks for you to understand.
We have two laptops to begin with; Acer Spin 5 and Acer Swift 3. Acer's Spin series are convertibles notebooks that can transform into pretty much any mode that you desire: Laptop mode, Tablet mode, Tent mode or even Display Frame mode. Acer's Swift series are slim and sleek notebooks for extra portability. That's as simple as it gets. Let's get deeper into both of them.
Acer Spin 5
The Acer Spin 5 actually has several key points and the one that I loved the most is the "in your face" speakers. Don't quote me, that's actually what Acer tagged the TrueHarmony sound system! But I couldn't think of a better tagline either. These speakers are always facing you regardless of the mode it is on. You want the details of this? Wait for our review soon :)
Powered under the hood is an 8th Gen Intel Core processors and 8GB DDR4 RAM, along with 256GB SSD Storage, the Acer Spin 5 is not all about twisting and turning. It does pack some serious punch under the hood. In fact, while the base models are using 13.3″ devices, there's an elder brother with 15.6″ display packing an Nvidia GTX1050 4GB GPU! Well, not an MX150, of course but that's totally fine! Oh, that's still not the end yet.
Sporting a Full HD (1920 x 1080) IPS touch display, these are LED-backlit TFT LCDs with support for Acer Active Stylus that delivers a remarkable experience through Windows Ink. It is also thinner by 21% measuring 15.9mm thin for the 13.3″ model, while the 15.6″ model is 17.9mm thin.
The price? I made a table for yall~
| | | | |
| --- | --- | --- | --- |
| CPU | 8th Gen Intel Core i5 Processor | 8th Gen Intel Core i7 Processor | 8th Gen Intel Core i7 Processor |
| RAM | 8GB DDR4 | 8GB DDR4 | 8GB DDR4 |
| Storage | 256GB SSD | 256GB SSD | 256GB SSD |
| Display | 13.3″ FHD IPS Touch Display | 13.3″ FHD IPS Touch Display | 15.6″ FHD IPS Touch Display |
| GPU | Intel Integrated | Intel Integrated | Nvidia GTX1050 4GB |
| Price | RM3,599 | RM4,399 | RM4,999 |
Acer Swift 3
Next up, we have the Acer Swift 3 powered by 8th Gen Intel Core i5 processor with the Nvidia MX150 GPU! It's a 15.6″ device with a battery that lasts 10-hours of continuous usage. It's paired with 8GB DDR4 RAM and comes with 256GB SSD storage too.
Another key feature include 2×2 MU-MIMO 802.11ac wireless technology which will make browsing and streaming three times faster than usual. It's available in two colors; Stellar Blue and Steel Grey.
The price of the Acer Swift 3 is RM4,299.
Acer XR382CQK Monitor
Yes, you're right! Acer could've given a more semantic name to the monitor, but well, life goes on. The Acer XR382CQK Monitor is Acer's first ever 37.5″ IPS corved 21:9 aspect ratio display with UltraWide QHD+ (3840 x 1600) resolution.It has a 2300R curvature and projects a rather high-end immersive experience with a wider field of view compared to conventional monitors.
It's frameless and has an excellent 178° viewing angle, making it perfect for multi-monitor setups. It also has picture-in-picture (PIP) feature much like our TVs used to have so you can do multiple things at the same time.
For gamers, there's FreeSync option on the DisplayPort supporting AMD FreeSync capable GPUs for non-tearing gaming experience. It comes with 6-axis adjustment and 100% sRGB for full color range. Under the hood, there's two built-in 7W speakers to channel the sound for the minimalists.
The Acer XR382CQK Monitor also has BlueLightShield and flicker-less technology to reduce eye fatigue for those who use the computer day in and day out. There are also high speed USB 3.0 ports on the side and bottom of the display for better peripherals' cable management and charging your smartphones. There's also a headset hook if you need to stow your headset.
It's priced at RM4,999.
Acer P Series Projector
Acer also announced the availability of their P series projectors P1350WL, P1150 and P1250 making these the first of the projectors to be equipped with blue light filters. Using Acer's BluelightShield, it allows user to lower levels of blue light and lessen negative effects of the blue light exposure. We're talking about 30% reduction here.
All of the models are 3D ready, pairing with 3D glasses and hardware that supports 120Hz output, watching movies will be much more immersive. The P series projector also offer wireless projection using Acer wireless adapter to easily break free from wires. Using the Acer eDisplayPro app for smartphones and eDisplay management for PC, you can extend the functionality of the projectors to have Quad View, Mirroring Display, Multimedia streaming and Internet functionalities.
The Acer P1350WL projector comes with 3,700 ANSI lumens while Acer P1150 and P1250 projectors offer 3,600 ANSI lumens. All three projectors deliver high level of brightness thanks to Lumisense intelligent judgement and dynamic adjustment.
With the ExtremeECO technology that reduces power consumption by up to 70%, the lamp life can also be extended up to 15,000 hours. should lamp replacement be required, there is no need to detach the projector from the ceiling thanks to Acer Top-loading lamp design.
The Acer P1350WL is priced at RM2,199 whereas Acer P1150 and Acer P1250 are priced at RM1,599 and RM1,899 respectively.
Acer Aspire C22-860 All-in-One PC
Moving on, we have an all-in-one desktop PC that has a borderless 16:9 FHD display with 90% screen-to-body ratio. It is powered with 7th Gen Intel Core i3 processor with 4GB DDR4 RAM (upgradeable to 16GB) making it perfect for home multimedia usage. It has a frame that is 11mm thin at the top making it really a wonderful sight.
The Acer Aspire C22-860 comes with a magnetically detachable webcam too. You can lift the cable connected from the cradle to capture surrounding images more freely. There's a 1TB storage upgradeable to 2TB HDD and 256GB SSD.
The price of the Acer Aspire C22-860 is RM2,399 making it rather affordable to own too.
Pokdepinion: Acer never fails with the pricing. In the dire conditions of the economy, it's really great to see a company making computers rather affordable to own. Hats off!