Details of AMD Ryzen 2000 surface — Pinnacle Ridge is cheaper yet faster!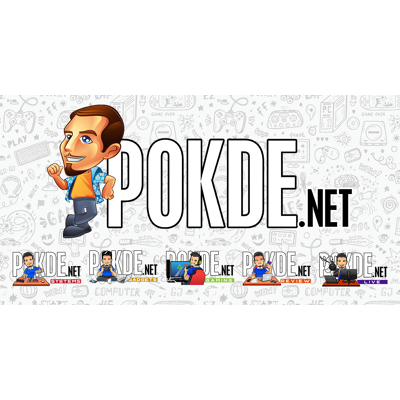 AMD's upcoming CPUs have been leaked, and they look really impressive, offering higher performance for less money than the previous generation!
AMD Ryzen 2000 — the nail in Intel's coffin?
AMD gave Intel a hard wake up call when they launched the AMD Ryzen CPUs, forcing them to rush out 6-core Coffee Lake CPUs. AMD's second generation Ryzen CPUs, the aptly named Ryzen 2000 series are well on their way, but a certain Spanish website decides to jump the gun and leak out all the details of the upcoming CPU lineup from AMD. With everything from pricing to the clock speed of the CPUs, this is a pretty detailed look into AMD's Ryzen 2000 CPUs.
Zen+ 12nm, enabling faster clocks at the same TDPs?
There are four Ryzen 2000 CPUs that will probably spearhead AMD's new Pinnacle Ridge lineup. The Ryzen 7 2700X, Ryzen 7 2700, Ryzen 5 2600X and Ryzen 5 2600 feature just as many cores as their predecessors, while offering higher clock speeds.

| | | | | | |
| --- | --- | --- | --- | --- | --- |
| Ryzen 7 2700X | Zen+ 12nm | 8C/16T | 3.7 GHz – 4.35 GHz | 105W | $369 |
| Ryzen 7 2700 | Zen+ 12nm | 8C/16T | 3.2 GHz – 4.1 GHz | 65W | $299 |
| Ryzen 5 2600X | Zen+ 12nm | 6C/12T | 3.6 GHz – 4.25 GHz | 95W | $249 |
| Ryzen 5 2600 | Zen+ 12nm | 6C/12T | 3.3 GHz – 3.9 GHz | 65W | $199 |
Aside from the Ryzen 7 2700X which has a higher TDP than the Ryzen 7 1700X that came before it, the rest hit the same TDP targets. The Ryzen 7 2700 is particularly interesting, with a 350 MHz gain in boost clocks while maintaining the same low 65W TDP.
Interestingly, the X variants feature Precision Boost Overdrive, which is only offered by newer motherboards with the X470 and B450 chipsets. XFR2 Enhanced is also available only on the newer AMD 400-series chipsets. So if you decide to go with the X CPUs, you may want to splurge on a new motherboard as well. The non-X variants, well, you are good with your current-gen motherboard.
5% faster than the Ryzen 7 1800X, 7.7% slower than the Core i7-8700K
This slideshow requires JavaScript.
For gamers who are looking for the best performance, you may still want to look to the Blue camp. AMD is brave enough to admit that their Ryzen 7 2700X is going to be faster than the Ryzen 7 1800X, but is still going to slower by 7.7% when compared against the Core i7 8700K. Of course, we are looking at 1080p gaming, where strong single-core performance thanks to their superior clocks gives Intel the upper hand. We may see the gap close as we scale up in resolution, but probably AMD wants to keep expectations realistic this time around.
Motherboard compatibility?
The slides do point to 21 new X470 motherboards coming from their partners. The launch date is set for 19th April, which should be the time the AMD Ryzen 2000 CPUs hit the market. Older motherboards from ASUS, Gigabyte and MSI will receive updates to support Pinnacle Ridge by mid-March, while ASRock and BIOSTAR are apparently ready for Ryzen 2000 now.
Source: El Chapuzas Informatico
Pokdepinion: I am most interested in how much can these CPUs be overclocked. If the Ryzen 7 2700 can reliably be overclocked to 4.5 GHz or more, AMD will definitely have more fans than they already do now.