[UPDATED] AMD upgraded the Wraith Prism CPU cooler with more heatpipes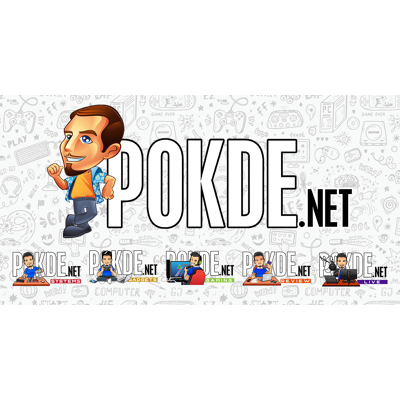 *UPDATE 25 January 2020 scroll to the end of the article.
Back when Intel was dominant, all we heard of was Intel downgrading their stock coolers by removing the copper core. I don't really see a problem with that, considering how most enthusiasts will just chuck their stock coolers aside and use a more capable third party one. Then Intel started not bundling stock coolers with their unlocked K-series processors, and I did think that was a logical move to cut costs since no one would (or can) overclock an Intel processor with those dinky stock coolers. But AMD seems to be going the opposite direction, by upgrading the Wraith Prism.
The current Wraith Prism coolers are relatively capable coolers, designed to cool 105W TDP chips like the Ryzen 9 3900X. AMD never published the official TDP support for the coolers, but it seems like they will be upgrading it to deliver even better cooling performance by adding two more heatpipes, bringing the total to six. Six-heatpipe cooler designs are usually reserved for higher-end air coolers, so it would be quite interesting how the new Wraith Prism would perform. From the leak, it appears that AMD will be keeping everything else the same though, with the mounting bracket, fan size and even heatsink fin array look pretty similar to the current Wraith Prism. The only difference is the extra two heatpipes.
Interestingly, XFastest also revealed that the newer design shares the same part number as the currently outgoing model, so there is the possibility that AMD might just bundle this upgraded version in place of the current Wraith Prism coolers moving forward. Or is AMD preparing for the upcoming Zen 3 processors with these coolers? Well, all that remains to be seen.
Pokdepinion: I do know some third-party coolers which are actually worse than the Wraith Prism, but this is taking it to a whole different level…
*UPDATE 25 January 2020 – In an official statement by AMD, turns out that AMD will be keeping FOUR heatpipes and not six. While ot is true that that third-party coolers using six heat pipes that are designed to look like an official AMD Wraith Prism solution, including the illegitimate use of AMD branding, are now entering the market, AMD states that these are not genuine AMD products and have not been tested and validated by AMD to meet their build quality and performance requirements. The full list of genuine AMD Wraith cooling solutions can be found here.