BlackBerry KEY2 launched in Malaysia priced at RM2599 — when touch keyboards don't satisfy your fingers no more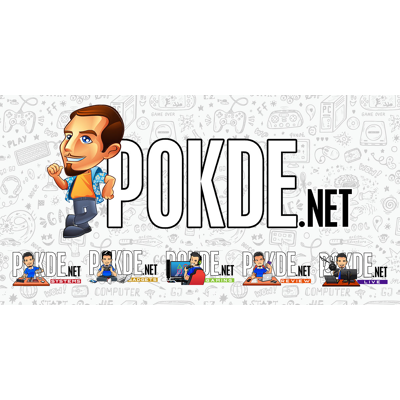 Haptic feedback can only go so far to provide an appropriation of the feedback you are supposed to get when typing. If you want it real, you need a physical keyboard. The only brand still doing actual keyboards is BlackBerry, and their latest device to arrive in our market is the BlackBerry KEY2.
The BlackBerry KEY2 touts rather unremarkable specifications, with a Snapdragon 660 chipset, 6GB of RAM and 64GB of storage. BlackBerry's focus isn't on the hardware inside though, but more on the user experience. Hence, the physical keyboard that works for more than just typing, a solid chassis crafted out of 7000 series aluminium. And of course, the renowned BlackBerry productivity and security features.
Among these features is the new Speed Key, a new hardware key to use your keyboard to access up to 52 programmable shortcuts. The sheer convenience of it will allow you to jump between apps like a professional without even firing up Android's app switcher. The DTEK by BlackBerry app is back to improve your BlackBerry KEY2's security, with a new Proactive Health check feature, enabling you to check your device for potential vulnerabilities and security optimizations.
The camera on the BlackBerry KEY2 has been improved over the previous generation, being the first BlackBerry to sport a dual camera system. Two 12MP cameras — one wide-angle + one Optical Superzoom optics — work together for Portrait Mode and a much improved photography experience over the BlackBerry KEYone.
The 3500 mAh will be good for up to two days of battery life, with Quick Charge 3.0, you can charge fast enough to get the phone ready for a night out in less time than you need to get ready. The latter may be truer for women than men, though.
The BlackBerry KEY2 is going to be available for a limited time and in limited quantity on Shopee's Shocking Deals this 12th July at RM2449 with a bundled Bluetooth headset. After the promotional period it will be priced at RM2599.
Pokdepinion: BlackBerry's pricing is quite a bit higher than we find reasonable, but for those who want a physical keyboard, they might just find the premium justifiable.