CES 2020: Samsung officially announces Galaxy S10 Lite and Galaxy Note10 Lite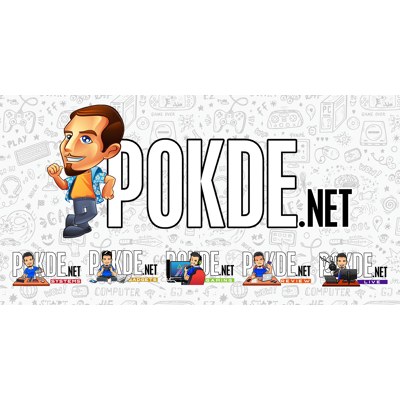 The much-leaked Lite variants of the Samsung Galaxy S10 and Note10 are now official, with Samsung announcing them just before their CES 2020 debut. The new devices are expected to be more accessible than their brethren in their respective families.
Samsung Galaxy S10 Lite
Samsung focused on the camera for the Galaxy 10 Lite, giving it what they call an ultimate pro-grade camera. Interestingly, the Samsung Galaxy S10 Lite highlights the Super Steady OIS mode. It might mean Samsung is combining OIS into their Super Steady feature, which debuted on the Galaxy S10, or it might mean that there's a more advanced OIS technology at play here.
In addition to the intriguing stabilization, Samsung finally brought a 48MP camera into a flagship. The Galaxy S10 Lite will be the first to feature a 48MP primary camera, albeit behind a relatively slow f/2.0 aperture. The triple camera setup is set in a huge camera hump that takes up half the phone's back. Samsung curiously skipped a telephoto lens in the Galaxy S10 Lite, instead throwing in macro and ultra-wide cameras.
Those who love the offset punch hole in the Samsung Galaxy S10 series will also find it no longer available from Samsung. Samsung is offering the Galaxy S10 Lite with a centered punch hole, similar to their Galaxy Note10 series. The 6.7″ FHD+ screen is also flat here, and Samsung is using Super AMOLED Plus here instead of their newer Dynamic AMOLED panels used in the previous Galaxy S10 and Galaxy Note10 devices.
Samsung Galaxy S10 Lite
Snapdragon 855, octa-core up to 2.8 GHz, 7nm
Up to 8GB RAM
128GB internal storage
6.7″ FHD+ Super AMOLED Plus Infinity-O display
48MP f/2.0 Super Steady OIS + 12MP f/2.2 ultra-wide + 5MP f/2.4 macro
32MP f/2.2 selfie camera
4500 mAh battery
Samsung Galaxy Note10 Lite
This is much more reminiscent of a Lite device than the Galaxy S10 Lite which actually offered some upgrades over its predecessor. It packs the same 6.7″ screen size although Samsung is using an even older Super AMOLED (non-Plus) panel here. The punch hole is also centered, so Galaxy Note10 users won't feel out of place.
While the Galaxy S10 Lite offered an interesting new camera and also stabilization, the Galaxy Note10 Lite uses a more basic setup. Instead of the flagships' dual aperture cameras, the Galaxy Note10 Lite's primary camera is a standard 12MP f/1.7 one. There's also a 12MP f/2.4 telephoto camera and a 12MP f/2.2 ultra-wide camera.
Samsung will be using a last-gen chipset here, with the Exynos 9810 making an appearance again. The one thing that isn't pared back is the S Pen. Samsung is using the same BLE-enabled S Pen, letting you do all the tricks you can with the regular Galaxy Note10.
Samsung Galaxy Note10 Lite Specs
Exynos 9810, octa-core up to 2.7 GHz, 10nm
Up to 8GB RAM
128GB internal storage
6.7″ FHD+ Super AMOLED Infinity-O display
12MP f/1.7 OIS + 12MP f/2.4 OIS telephoto + 12MP f/2.2 ultra-wide
32MP f/2.2 selfie camera
4500 mAh battery
We can reasonably expect these Lite devices to cost a bit less than their regular brethren, although by how much remains to be seen. In any case, kudos to Samsung for doing justice to the Lite moniker. This is a far cry from the Galaxy Lites of past which were just disgraces to their namesakes.
Pokdepinion: The Note10 Lite is definitely a great addition to Samsung's lineup for people who want a more affordable option with an S Pen.