[CES2019] ASUS Republic Of Gamers Unleashes World's First NVIDIA RTX Graphic Gaming Laptops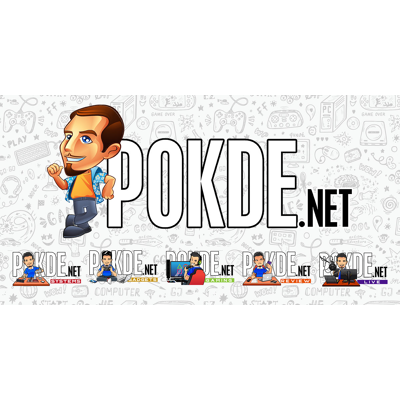 ASUS Republic of Gamers (or simply known as ROG) has introduced their latest lineup of gaming laptops at Las Vegas where this year's CES 2019 takes place. Included in the lineup is the ROG Mothership, ROG Zephyrus S GX701, ROG G703, ROG Zephyrus S GX531, ROG Strix SCAR II, as well as the ROG Strix Hero II.
ROG G703
Starting off with the biggest of them all is the ROG G703 where it comes with an optional Intel Core i9-8950HK processor for speeds up to 4.8GHz. The 17-inch laptop comes with a beefier cooling and a thicker chassis to achieve the same performance of its deep-breathing sibling.
It offers an IPS-level display with a 144Hz refresh rate, 3ms GTG response time, as well as NVIDIA's G-Sync for smoother gameplay. Other than that, it features HyperDrive Extreme storage, which uses exclusive technology to combine three NVMe PCI Express SSD in Raid 0 configuration for read speeds of up to 8700MB/s.
ROG Zephyrus S GX531
For who desire a powerful yet slim laptop, well ROG Zephyrus S is the one for you. Offering a 15.6-inch display with super narrow bezels, it comes with the latest Core i7-8750H processor and a premium 144Hz refresh rate. Packing a punch while also offering portability is what the ROG Zephyrus S is all about.
ROG Strix SCAR II
There's 15.6-inch and 17.3-inch options available for the ROG Strix SCAR II. Coming with the same 144Hz refresh rate and 3ms response time, it is built for the FPS side of things of esports. There's the highlighted WASD keys to further show off the laptop's design.
Available for them is the newest NVIDIA GeForce RTX 2060 graphics, giving the SCAR II the power that it needs to drive triple-digit frame rates in popular shooters. There's also the option to upgrade to the even more powerful 2070 graphics, which will elevate gaming even further.
Last but not least on the list is the ROG STRIX Hero II, where it is optimized for MOBA gamers who want subtler styling. As normally found on MOBA games, the QWER row is essential for you and thus is the reason why they've glowed it instead of the WASD keys.
The Hero II is available exclusively with GeForce RTX 2060 graphics that's more than enough to handle and push high frame rates in MOBAs as well as other popular games.
Fancy in getting the laptops? Well ROG's new NVIDIA GeFOrce RTX gaming laptops will start selling in Q1 of this year. For further details, you can checkout their official website here.
Pokdepinion; Would anyone be a dear and sponsor me one of these? All I'm packed with is an older TUF series laptop..