DJI Launches Mini Camera Drone, The DJI Spark – Just smile and wave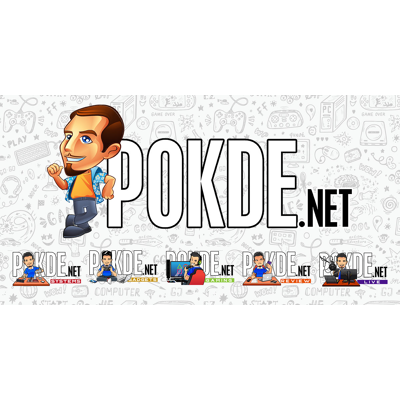 Use the Force with the DJI Spark's Gesture Mode
DJI recently launched the newest addition in their line of ever popular and state of the art drones, the DJI Spark. This tiny little thing is the Chinese drone-maker's latest mini camera drone that hopes to be a game changer in the ever expanding market of consumer drones with its new Gesture Mode feature.
Weighing at only 10.6 ounces or 300 grams (it's probably lighter than my shoes!), the DJI Spark has been designed to be the perfect lifestyle accessory you can take anywhere. It's easy to use and fits in almost any bag or case and it's perfect for those who love to travel around and take videos etc.
DJI's Gesture Mode technology has a few new advanced gesture control features which you can use with the DJI Spark such as PalmControl, which lets users control Spark with hand movements. In Gesture Mode, you can also send the DJI Spark up and away from you, take a selfie, and call it back with just your hands. DJI claims that the Spark is the only camera drone in the world that you can control by using hand gestures alone, therefore eliminating the constant need for a separate remote control if you choose to do so.
The DJI Spark comes with a few automated flight modes by using a feature called the QuickShot Intelligent Flight Mode to effortlessly capture and share your memorable moments.
There are four QuickShot modes, namely:
Rocket: sends the Spark straight up into the air with the camera pointed down
Dronie: flies up and away from your subject
Circle: makes the DJI Spark circle around the subject
Helix: spirals the Spark away from a subject as it flies upward
Older Intelligent Flight Modes such as the TapFly and ActiveTrack will also be available on the DJI Spark, however the TapFly mode has comes with a brand new sub-mode called Coordinate. This mode allows the Spark to fly to a location you tap on your mobile device screen.
In terms of hardware the DJI Spark houses a camera with a 1/2.3" CMOS sensor that can capture photos of up to 12 megapixels and stabilized HD 1080p videos under normal flight mode. Furthermore, the Spark's 2-axis mechanical gimbal and UltraSmooth technology dramatically reduce shake and rolling shutter effect. The Spark is powered by a high-energy density LiPo battery and has a maximum flight time of up to 16 minutes. When flying with the remote controller, Spark allows for 720p real-time video transmission from up to 500m away.
For the social media junkies, the DJI GO 4 app enables creators to quickly edit videos and share them directly to Facebook, YouTube, Twitter, Instagram, and other social media platforms.
There are two bundles available in Malaysia for the DJI Spark. The first retails at RM 2,280 and includes an aircraft, a battery, a USB charger and three pairs of propellers. the other one, the Spark Fly More Combo includes an aircraft, two batteries, four pairs of propellers, a remote controller, propeller guards, a charging hub, a shoulder bag and all necessary cables, retails at RM 3,188. The DJI Spark comes in five different colours, Alpine White, Sky Blue, Meadow Green, Lava Red, and Sunrise Yellow.
It is expected to release sometime in August this year.
Pokdepinion: I think the Spark will be a very popular choice among today's Gen Y and millennial crowd, especially those travel junkies who love to shoot pictures and videos on the go.