Review
[E3 2017] PlayStation 4 Hits New Sales Record; PS4 Software Sales Almost Half a BILLION Copies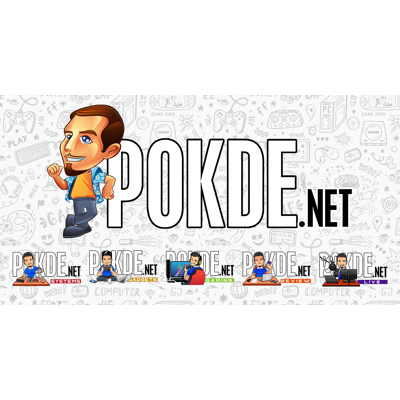 Well, good to see Sony Interactive Entertainment is bouncing back with the PlayStation 4. There's some strong sales figures up here.
During the PlayStation 3 era, Sony Interactive Entertainment wasn't doing too well in terms of console sales. Not only did they not manage to ship as many units as possible, they were also making losses with every sale for a period of time.
Many were wondering if it could ever return to the glory days of the original PlayStation or the PS2 even. Well, it might just be coming true with the PlayStation 4, as it hits another sales record yet again.
[E3 2017] PlayStation 4 Hits New Sales Record
At the Sony Interactive Entertainment's E3 2017 media showcase, Team PlayStation announced via a press release that the PS4 achieved a new sales record. To be exact, Sony's console sold 60.4 million units worldwide.
This means that the difference between shipments and actual sales must be very limited, considering that the console had shipped 60 million units by March 31st. In a bit of a surprise, we also learned that software sales are now at 487.8 million copies.
Last, but not least, we get a few more statistics about active users and PlayStation Plus subscribers.
PlayStation ecosystem has more than 70 million monthly active users worldwide as of end of March 2017.
PlayStation Plus has 26.4 million paid subscribers worldwide as of end of March 2017.
Active PS4 users worldwide spend more than 600 million hours in total, per week on the platform as of end of March 2017.
Sony Interactive Entertainment President Andrew House said:
"We are very grateful for our fans and partners around the globe who have continued to support PS4. The PS4 platform is in its prime, with the industry's best lineup of exclusive and partner titles slated to release this year, taking full advantage of the power of the PS4 system. We are committed to further expanding our overall PS4 ecosystem, by broadening the PlayStation VR content portfolio, as well as enriching our network services along with our ground-breaking software lineup. We remain steadfast in bringing the best entertainment experience to users worldwide and making PS4 the best place to play."
The press release ends with the usual promise of continuing "to expand the world of PS4 to deliver entertainment experiences that are only possible on PlayStation."
Sony Interactive Entertainment predicts shipments to have reached 78 million units by the end of the fiscal year (March 31st, 2018), and the goal seems to be quite easily within reach.
Pokdepinion: Congratulations to Sony Interactive Entertainment on such stellar sales record with the PlayStation 4. Here's to hoping for more wonderful gaming years with the PlayStation 4.