eTunai Rakyat System is Down – Good Luck Claiming Your RM30 eWallet Credits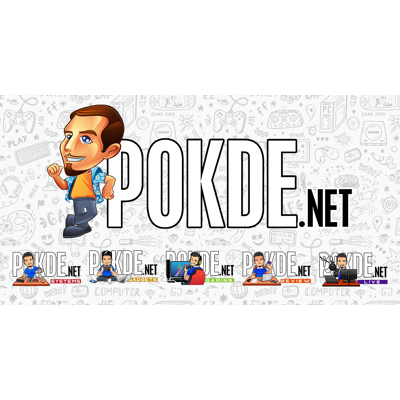 eTunai Rakyat System is Down
[Updated @ 5PM, 15th January 2020 with statement from Touch 'n Go]
Malaysians today were set to receive RM30 eWallet credits for free. They get to pick one eWallet of their choosing and receive the credits there as part of a government initiative to encourage the citizens to give digital cashless payments a try. Unfortunately, the eTunai Rakyat system is down, making it hard to claim it.
Our very own Super Daddy today tried to claim his share of the RM30 free eWallet credits on his Touch 'n Go eWallet. However, he had trouble doing so as there is an error message which states "System offline. We apologise for any inconvenience caused. Please try again."
It's no surprise that the system is having trouble keeping up as I'm sure many Malaysians are rushing to get their share of the free credits. Super Daddy isn't the only having trouble claiming as many people have voiced their displeasure online regarding the issue.
Of course, not everyone is unlucky and faced this issue. There are a select few that managed to claim it just fine. But what about those people who can't claim it just yet? Well, you have no other choice but to wait until you can. You still have an ample amount of time so you don't have to worry about missing out.
[Updated @ 5PM, 15th January 2020 with statement from Touch 'n Go]
The folks over at Touch 'n Go have updated us with their side of the story on why users may be facing difficulties claiming the RM30 free credit for their eWallet. The statement is as follows:
Touch 'n Go eWallet is experiencing high traffic volume on our app due to the overwhelming response of e-Tunai Rakyat claims to-date.

As of 12pm, January 15, 2020, our app has increased its capacity to process the increasing user traffic and seeing a higher success rate in the number of claimants.
We truly appreciate your patience as our team is working effortlessly to assure that our app is back to its optimal efficiency phase in the quickest time possible.

Being the most rewarding eWallet, Touch 'n Go eWallet is thankful for the faith Malaysians have given in choosing to redeem their e-Tunai Rakyat with us. We hope Malaysians will continue supporting us now and in the future as we bring value through the many rewarding campaigns planned for everyone on this cashless journey with us.

Official statement by Touch 'n Go
If you have yet to verify yourself on your preferred eWallet, make sure to do so as soon as you can. It can take up to a few days to be verified after submitting the necessary documents. In case you're not sure, the criteria for eligibility is as follows:
Malaysian
Aged 18 years and above as of 31st December 2020
Earning less than RM100,000 per year as of 2018
You can claim the free credits on Touch 'N Go eWallet, Boost eWallet, and GrabPay eWallet. You can only receive it once so think hard about which one to choose. Keep in mind that you will have to claim the free credits and use them latest by 14th March 2020. Any leftover amount after the date will be expired and can no longer be used.
If you missed out on the initial eTunai Rakyat announcement, click right here.
Pokdepinion: I'm honestly not surprised that this became an issue. Hopefully it gets up and running again soon before people get even more angry.