[Exclusive] Motorola Moto G5S Plus sneak peek; More for Less!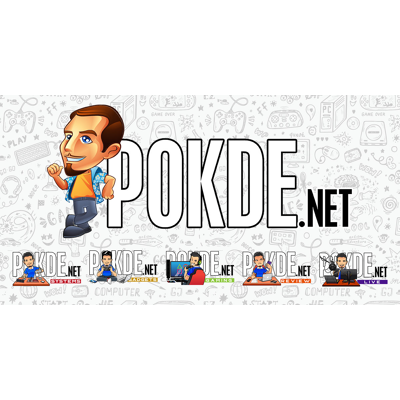 Welcome back Moto G5S Plus
Roughly about 4 months since the Motorola Moto G5 Plus made it's appearance, it is now back for another round of awe inspiring features. Since it's announcement during this year's Mobile World Congress in Spain, the G5 has made some solid headlines around capturing much attention especially among those who are crazy about brand.
Today, we witnessed the appearance of Moto G5S Plus and it looks very much similar to it's elder sibling. The key highlight has to be the dual lens rear camera which Motorola has swapped with the previous single lens 12MP f/1.7 type. This time around, we are looking at dual cameras, both with a resolution of 13MP which is slightly higher than it's predecessor. It has an aperture of f/2.0 and the secondary camera is actually a black & white camera that is responsible to capture depth of field.
The thing is, Motorola didn't just swap the camera and be done with it. What's the fun in that after all, right? In fact, it was rather fun toying around with the device as there has been an introduction of a few modes that fully utilize the dual camera functionality. Probably the best one is black/white background which automatically identifies the closest subject and retains its colors while the rest of the background is splattered in monochrome.
Because it's pretty good in identifying objects with its depth of field camera, the results are pretty amazing. There's also option that allows you to remove the background entirely and swap it with another one. Standard modes like swapping blurred focus are pretty common but it's available too. If you want to go pro, there is an option for manual mode that gives you complete freedom.
The front camera has been improved as well with 8MP f/2.0 with LED flash. But that's not all. The front camera has a manual mode too!Now that is definitely not common in new devices nowadays and the options that Motorola has added surpass some of the selfie centric devices in the market too!
Under the hood is pretty much the same as it's earlier non-S version. We have a Qualcomm SnapDragon 625 octa-core processor clocked at 2.0GHz paired with Adreno 506 so I can assure you the battery efficiency is awesome and performance is adequate. The Malaysian variant has 32GB of storage and 4GB of RAM. If storage is more of your concern, then you can swap the secondary nano sim slot with a microSD card up to 128GB. All of this, encased in beautiful unibody metal body.
The display is a slightly larger 5.5″ Full HD (1920 x 1080) IPS which only makes this device even more perfect. The finger print sensor is front facing but the home, back and multi tasking keys are using the OS softkeys rather than having dedicated haptic buttons.
It's running on Android 7.1.1 Nougat and is scheduled for Oreo upgrade soon. Motorola did not push too much bloatware into the device, making it a rather snappy performing device. NFC is also still present for your device communication or mobile payments. At the bottom, we are still seeing the older MicroUSB. Seems like Motorola is not yet ready to adapt the USB Type-C standard for this series.
And just when you thought you have heard it all, here's the best part of the news. While Motorola has not officially announced the price of the Moto G5S Plus yet, they have hinted us saying it will be cheaper than the Moto G5 Plus. If you want to know it's final price, park your comment down this thread and make sure to subscribe to changes as we will post the price accordingly once it's announced and shoot a comment too. The Moto G5 Plus was priced at RM1,299 which was already pretty affordable so whatever price Motorola is going to put on the Moto G5S Plus, it's definitely going to be a solid WIN!
Pokdepinion: I wont lie, it's a marriage of beauty and the beast. It looks elegant, yet it delivers its performance promises and still being rather affordable!