[EXCLUSIVE] ROG ZEPHYRUS GX501 specifications for Malaysia revealed; a featherweight monster that punches like a heavyweight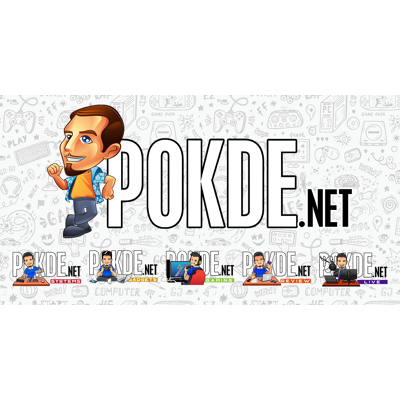 The ROG Zephyrus GX501 was one of the most anticipated ROG gaming laptops since they were announced back at Computex 2017. Featuring NVIDIA Max-Q technology which allows OEMs to squeeze the most performance out of the NVIDIA Pascal GPUs in their flagships. ASUS, as usual, went the extra step and designed the advanced Active Aerodynamic System (AAS) allowing the laptop to breathe better through the intakes under the laptop. This, coupled with new liquid-crystal polymer AeroAccelerator fans ensure that ASUS is able to make this the thinnest AND most powerful ROG laptop ever made at just 17.9mm thin.
The cooling is top notch, but what will it be cooling when it comes to our Malaysian shores? The Malaysian variant is the GX501V-IGZ036T and there will be an Intel Core i7-7700HQ Kaby Lake CPU with a NVIDIA GeForce GTX 1080 optimized with the aforementioned NVIDIA Max-Q technology under the hood. In all reality, the GeForce GTX 1080 is so powerful that even with the i7 7700HQ being one of the most powerful mobile CPUs around, it is still bound to bottleneck it. However, there's no solution to this problem currently, unless you opt for a desktop CPU in your laptop, which will then make it nigh impossible to cool properly. A necessary compromise was made to ensure that the hardware in the ROG Zephyrus can coexist in the 17.9mm thin black metal body.
Besides the Intel CPU and NVIDIA GPU doing the old one-two, a whopping 24GB of DDR4 RAM and 1TB of PCIe NVMe SSD makes for fluid multitasking and blazing fast load times. Connectivity wise, the ROG Zephyrus does not leave anything out despite its petite dimensions. You get four USB 3.0 ports, a HDMI 2.0 output capable of 4K visuals at 60 Hz, a 3.5mm combo audio jack and a Type-C port supporting the Thunderbolt standard for up to 40 Gbps transfer speeds to compatible devices. The numerous USB 3.0 ports allow you to take advantage of VR applications by hooking up an Oculus Rift or HTC Vive. If you prefer a more conventional way of experiencing your game, a 15.6″ FHD 1080p 120 Hz IPS display with 72% NTSC color gamut and G-Sync technology will deliver some stunning visuals. With NVIDIA G-Sync technology, so stutter and tearing will be a thing of the past when gaming on the ROG Zephyrus.
The ROG Zephyrus will feature an AuraSync RGB keyboard integrated into its svelte body, and ASUS Malaysia will bundle a gaming mouse with the laptop as well, so you are set to game as soon as you buy the laptop. Dual -band 2*2 802.11ac WiFi comes standard, but if you prefer the stability of a wired LAN connection, a USB 3.0 to RJ45 adapter is provided.
Weighing just 2.24 kg, this is a portable beast. A 500 WHrs battery will keep it running when you are away from a wall socket, but don't expect to any gaming when out and about. The ROG Zephyrus will be fed by a 230W AC Adapter, providing ample power for all the powerful hardware in it to work their magic.
When can you get your hands on one of these beasts? It is expected to arrive sometime in September 2017, and we will update this post with the pricing as soon as we know it.
Pokdepinion: The ROG Zephyrus is a real beast and I can't wait to see it in action. The price tag might be prohibitively expensive though considering ASUS is packing so much firepower in it.