Final Fantasy XV Director Hints at DLC Exploring Ardyn's Past; New Types of Gameplay Coming Up As Well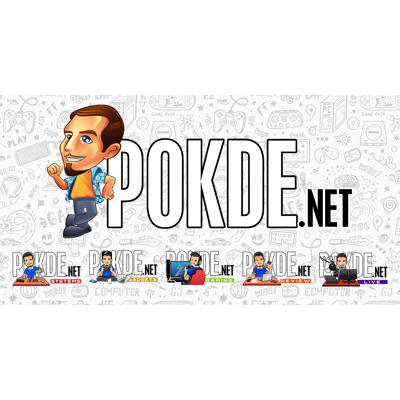 Ardyn Izunia, probably the classiest antagonist we have seen in recent years for a videogame.
Final Fantasy XV was one of the games that received massive hype across the globe. Some of you liked it, some of you don't, and that's okay. After all, a game can't appeal to every single human being in this world.
For those of you who are looking for more from the game, I have some good news. Final Fantasy XV director Hajime Tabata talked about some additional content for the game, and it might be something you guys are looking forward to.
Ardyn's Past DLC for Final Fantasy XV
ARVE Error: need id and provider

In a short interview with Italian gaming website Game Legends,Hajime Tabata teased about having a DLC that focuses on antagonist Ardyn Izunia's past. On top of that, he also mentioned about beta testing, multiplayer elements, among other things. Check it out below here:
What were the difficulties in transitioning from Final Fantasy Versus XIII to Final Fantasy XV?

Tabata: "Since the hardware generation changed, we had to look at everything again including the layout, usable technology, and form of production, and alongside that renew the game content to be suitable for the PlayStation 4 and Xbox One generation."

Is there any new information on the multiplayer elements?

Tabata: "While I can't say anything right now, we plan to do a beta test before offering official service."

Are there any plans to explore Ardyn's past?

Tabata: "We do have plans for something like that. Please look forward to it."

Will there be new types of gameplay for future downloadable content?

Tabata: "We plan to introduce new types of gameplay based on the theme of each downloadable content.
For those of you who are unaware, Ardyn Izunia is the primary antagonist for Final Fantasy XV. He even made an appearance in Kingsglaive as a mysterious enforcer to Emperor Iedolas Aldercapt for the Niflheim empire.
SPOILER ALERT: If you haven't played the game yet, stop here.
Turns out, Ardyn Izunia's real identity is Ardyn Lucis Caelum and yes, he is of the Lucis bloodline. His soul has been tainted after healing people of the Starscourge and as such, has become an immortal. He was betrayed by the very king that sought after his healing expertise and as such, grew bitter of the world.
That's as far as we know about him. The DLC is expected to explore more on his backstory, as well as how and why the betrayal occurred that led him to become the man he is in the game's timeline.
SPOILER ENDS HERE.
Pokdepinion: I personally didn't enjoy Final Fantasy XV as much as I thought I would but I love Ardyn. He's an antagonist but he's classy as hell. Despite some of the things that happened in the game involving him, it's just hard to hate him.