Going Back For Christmas? Here's How To Make Your Drive More Festive With Waze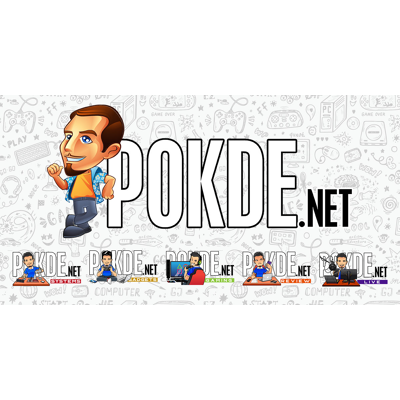 Tis the season to be jolly with Waze
The holidays are here again which means that the Christmas fever is in full swing for most people which of course includes me. I've always loved festive seasons, be it the Hari Raya season, Chinese New Year or Christmas seasons. For me the season I enjoy the most (next to the Hari raya season) is definitely the Christmas season as I had grown up listening to many Christmas songs from legendary singers like Bing Crosby, Perry Como, Frank Sinatra as well Mariah Carey. Of course the Home Alone movies starring the always recognisable Macaulay Caulkin.
However with every festive season there will always be some headaches along the way especially when it comes to traffic. One can only hope for a legit Christmas miracle to expect the traffic to go all smooth and hunky-dory. To help avoid the expected murderous traffic or at least something to help ease the pain of staring at countless tail lights for hours, here are a few tips for all you Malaysian drivers out there.
Tip No.1: Choose non-peak hours to travel
According to Waze, they predict that the traffic will start to get worse this coming Friday (22nd December 2017) between 1PM to 3PM. Their prediction is based on their travel statistics from 2016. Here's a little table of the worst times to drive nationally during this festive season:
| | |
| --- | --- |
| DAY & DATE | TIME |
| Fri Dec-22 (The Worst Day to Travel) | 1PM – 3PM |
| Sat Dec-23 | 5PM – 7PM |
| Sun Dec-24 | 12PM – 2PM |
| Mon Dec-25 | 12PM – 2PM |
| Tue Dec-26 | 2PM – 4PM |
| Wed Dec-27 | 1PM – 3PM |
| Thu Dec-28 | 1PM – 3PM |
| Fri Dec-29 | 12PM – 2PM |
| Sat Dec-30 | 3PM – 5PM |
| Sun Dec-31 | 12PM – 2PM |
| Mon Jan-1 | 12PM – 2PM |
| Tue Jan-2 | 2PM – 4PM |
Or you could also use Waze's Planned Drive function to schedule your trips and avoid peak traffic. It's quite simple to set up really, just follow these steps below:
Open your Waze app on your device.
Tap the Menu on your Waze app.
Tap on the Planned tab.
Tap the plan icon to add a drive.
Search for your destination in the Search bar.
Choose the time and date at which you'd like to arrive to your destination and then tap Save.
Once you've set a future drive, you'll see it appear in the Menu panel under Planned. You can also choose a more convenient route and avoid high traffic areas.
Tip No.2: Avoid areas with high traffic
This should come as a given. I mean who would run straight into a storm when you can escape it? According to Waze, there are 5 states that are known to have the largest increase in traffic during the holidays with Malacca having the largest increase, 1.3 times to be exact.
Here are the top states with largest traffic increase according to Waze:
| | |
| --- | --- |
| State | Increase in Traffic |
| Malacca | 1.3 times |
| Perak | 1.2 times |
| Kuala Terengganu | 1.2 times |
| Sarawak | 1.2 times |
| Sabah | 1.1 times |
Tip No.3: Music. Music. Music.
What's a road trip without a merry soundtrack to go along with it? Especially during this festive season, your drive would be a much better one if you were to inject some jolly Christmas spirit into it. Did you know that you can link your Spotify account (if you have one) to your Waze app. When you link your Spotify account to you Waze app you can auto-play your tunes with just a click of a button within the app itself.
From there you can check out the most globally trending Christmas songs on Spotify such as:
Hope you all have a safe and jolly drive back home this festive season. With these tips, we hope you guys have a less stressful drive back too. Merry Christmas everyone!