Lenovo announces slew of new smart products at MWC 2017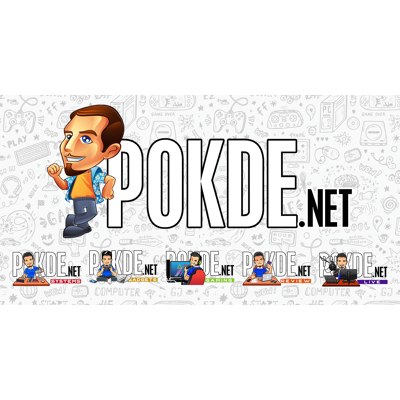 Lenovo has announced a whole ecosystem of devices in nearly every size at MWC 2017, ranging from the Moto G smartphones to the Yoga series of convertibles. With such a wide variety, there is definitely one for you.
Moto G5 and G5 Plus
Starting off with the Moto G5  and G5 Plus smartphones, the smartphones bring premium features without the associated price tag. The latest smartphones drop the all-plastic bodies that previous iterations of Moto G relied on, instead opting for a precision metal crafted metal design. In terms of performance, you will be getting a Snapdragon 430 with the G5, while the larger G5 Plus opts for the punchier Snapdragon 625. You get 2GB of RAM with the G5, and a choice of either 2GB or 3GB if you go for the Plus variant. The G5 is also probably one of the very few phones featuring a 5″ fullHD display in recent years, with the G5 Plus featuring a marginally bigger 5.2″ fullHD one, which is also pretty small by today's standards.
The screen size is not the only unusual thing on the G5, as it also features a removable 2800 mAh battery, but the G5 Plus is pretty conventional with a non-removable 3000 mAh battery. The G5 Plus sports a pretty impressive camera, packing the 12MP Sony IMX260 with a f/1.7 aperture, similar to the one in the Samsung Galaxy S7 and S7 Edge. The G5 opts for a standard 13MP camera with a f/2.0 aperture, so if you are looking for a more impressive camera, you should opt for the G5 Plus. Pricing wise, the G5 will start at €199 (RM936.31) for the 2GB/16GB variant, while the Moto G5 Plus starts at $229 (RM1016.42) for the 2GB/32GB variant, while the higher end 3GB/32GB variant will cost €279 (RM1312.72). The prices in MYR are not confirmed, and only serve as an estimation. They will be available here in March, so stay tuned.
Lenovo Tab 4 tablets
We have the Tab 4 8, which packs a Snapdragon 425 processor mated to 2GB RAM, 16GB of storage and a 8″ 720p display. The Tab 4 10 features similar specifications, but spreads the 1280×720 pixels over a larger 10″ display. Plumping for the Plus variants will net you Snapdragon 625 chipsets, up to 4GB RAM and 64GB storage and also a much higher resolution of 1920×1200 on both the Tab 4 8 Plus and Tab 4 10 Plus. Designed for multimedia, all the Tab 4 tablets will feature stereo speakers with Dolby Atmos enhancement.
The Lenovo Tab 4 is designed for the family in mind, therefore they can be optimized to enhance a kid's experience with whitelisting and scheduling tools for parents to stay in control. Transform it into a workhorse with the Productivity Pack with Bluetooth keyboard, which complements the Lenovo Tab 4's productivity interface. The Tab 4 8 and Tab 4 10 start at €169 (RM795.89) and €179 (RM842.99), respectively. The Tab 4 8 Plus retails at €259 (RM1219.74) and the Tab 4 10 Plus at €299 (RM1408.12).The prices in MYR are not confirmed, and only serve as an estimation for now.
Miix 320 Detachable with LTE option
The Miix 320 is a Windows 10 tablet with a full keyboard in a lightweight, affordable detachable. The 10.1″ tablet weighs only 550g and packs a whooping 10 hours of battery life. You can even work away from WiFi hotspots, as there is a LTE-capable option. An Intel Atom X5 paired with up to 4GB of RAM offers the horsepower necessary for productivity.  The Miix 320 (keyboard included, Wi-Fi only without LTE) starts at €269 (RM1266.84), and the Miix 320 (keyboard included, with LTE) starts at €399 (RM1879.06) and are available beginning in April 2017. The Miix 320 with Active Pen support and Microsoft Office 365 (for 12 months) will be available in select markets starting in July 2017. Pricing in Malaysia has yet to be announced.
Yoga Convertibles
There are times when mobile users want the full power and productivity of a PC in a thin and light machine. As these multitaskers constantly flip between work and play, we built the Yoga 720 and 520 for them, available in 13, 14 and 15-inch models. The 15-inch Yoga 720 is the most powerful convertible in its class 3 and comes with up to the latest 7 th Gen Intel® Core™ i7 processors, NVIDIA® GeForce® GTX 1050 discrete graphics, blazing-fast Thunderbolt™ 3 and up to nine hours of battery life. 2 For those looking for a wafer thin device, we designed the 13-inch Yoga 720 that's 17 percent thinner than before at just 14.3mm. 4 All the convertibles give users the most freedom and flexibility to use Yoga the way that fits their on-the- go lifestyles best through multiple modes. The Yoga 720 (13-inch) will be available starting at €999 (RM4704.72) in April 2017. Yoga 720 (15-inch) will be available starting at €1099 (RM5175.66) in April 2017. Yoga 520 (14-inch) will be available starting at €599 (RM2820.95) in July 2017. Malaysian pricing is not confirmed, and prices in MYR only serve as a rough estimation.
Pokdepinion: I am most interested in the Lenovo Tab 4 8 and 10 tablets. I am looking for an affordable tablet for reading and watching videos on. I don't need too much performance, and the Snapdragon 425 looks just nice for that.