Review
Middle-Earth Shadow of War is a Storage Hog; Almost 100GBs on PC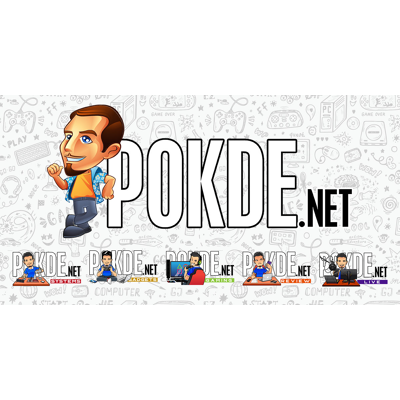 While games have continued to be bigger in size due to the massive amount of details, Middle-Earth Shadow of War takes the cake. Almost 100GBs in storage.
Middle-Earth Shadow of War is a Storage Hog
We at Pokde.net have unearthed some big news…literally. Middle-earth: Shadow of War will be a humongous download on PC. How humongous exactly, you ask? Well, it's going to be 97.7GBs big.
Middle-earth Shadow of War from developer Monolith Productions and publisher Warner Bros. Interactive Entertainment is out in just three days. And the road to launch has notably been a bumpy one: with microtransactions garnering a firestorm of controversy and negative feedback from fans the moment they were revealed. There was also the whole issue over the Forthog Orc Slayer DLC, which didn't help things. And now the cherry on top is a whopping download awaiting PC players on release date.
Shadow of War might be the single biggest download (at launch) I've ever seen. A lot is 4K video, plus a TON of uruk voice acting. pic.twitter.com/QqaZCX9oFi

— Dan's Skeleton (@DanStapleton) October 6, 2017
The news came from IGN Editor Dan Stapleton who took to Twitter to show off the download size. For the sake of context, Stapleton also tweeted out the game's download size for PS4 Pro, which is 69.93GB, which is still a very large number but substantially less than the 4K HD PC download.
97.7GBs is no joke. Middle-Earth Shadow of War is going to be a game that will take days for me to download on my home internet. Heck, someone out there in the world might've already finished the game's main storyline by the time I get to play it.
Middle-earth: Shadow of War is scheduled for release on October 10th 2017 for the PlayStation 4, Xbox One, and PC. It will notably have PS4 Pro and Xbox One X support, and be offered together with the Xbox One S bundle packs.
If you're looking for big storage capacity with a good balance in performance for your PC, you might want to consider the Western Digital's 14TB Ultrastar Hs14 with HelioSeal technology. Should be more than enough to keep plenty of educational videos as well. #JustSaying
Pokdepinion: That 1TB hard drive doesn't seem so big anymore now does it? Well, expect games to become bigger and bigger as time goes by, just like how it always has been before.