MWC 2016 is coming, what do you want to see?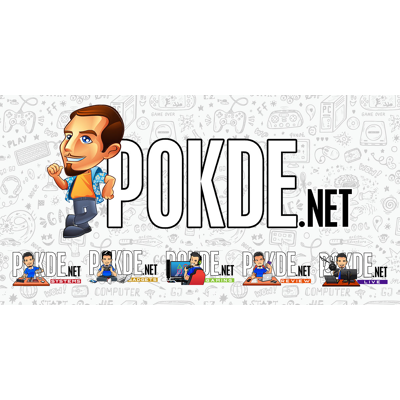 The annual Mobile World Congress is just hours away, and I am sure many are excited to see the latest flagships from the top players in the mobile industry, like the Samsung Galaxy S7 or LG G5, and what new features they bring. For myself, I prefer to check out the more affordable offerings, but for the latest innovations, the flagships are the ones to watch. Let's take a look at what we know.
We already have official renders from Samsung, so there won't be any shockers in terms of appearance. The internals are still quite vague with some confirmed specifications obtained through FCC listings regarding the battery size (3000 mAh for S7 and 3600 mAh for S7 Edge). The dearly missed microSD card support is also returning in the S7, based on images of the SIM tray.
The processor that will be used to power the S7 is still quite unknown, with some leaks pointing to the Qualcomm Snapdragon 820 and some claiming that it will be a Samsung Exynos 7422 and Exynos 8890, depending on the region. Whatever the processor used, I am sure that the performance offered should be stellar and a step above what the current batch are capable of.

From the above images the Galaxy S7 and S7 Edge will come in three colors, including a proper black variant. The last time Samsung has produced a true black smartphone was way back when they made the Galaxy S2. Oh and apparently the S7s aren't going to sport USB Type-C connectors for some reason. Samsung will be streaming their launch event in VR and 360 at 2 a.m, so for those who want a first-hand look at Samsung's latest flagship, head over here to find out how to stream it.
LG which is aggressively targeting the premium market as well with their LG G5, has actually set their launch event to be earlier than Samsung's. Their event starts at 9 p.m today. So what do we know about LG's G5? We know it will come with an always-on display, so I am sure that they will be using an AMOLED display.
Qualcomm actually point-blank let out that the G5 will come with a Snapdragon 820 in this tweet, so there aren't any surprises there:
<div
Don't miss a whole new way to play with @LGUSAMobile and #Snapdragon820–coming February 21. ????pic.twitter.com/ynshxqBgKS

— Qualcomm (@Qualcomm) February 17, 2016
G5 is also keeping the battery removable. Samsung's move of sealing it in the body was a rather unpopular decision and probably LG is hoping that some of Samsung's fans who prefer removable batteries will jump over to LG.
The appearance of the LG G5 has also been leaked out to the public. In this image we can see that the G5 will sport a dual-tone flash, dual-camera system and a rear mounted fingerprint sensor. The unique rear-mounted buttons introduced with the LG G2 are no more and now the buttons are moved to the sides. Here's hoping that the LG V10's fingerprint security flaw is fixed. The G5 is rumored to feature a 5.6″ 1440p display and 4GB of RAM.
The G5 isn't going to be their only entry at MWC 2016, as they are bringing in the LG Stylus 2 as well. Specifications wise, the Stylus 2 isn't on par with the other devices mentioned earlier, but is an interesting device nonetheless due to the presence of a stylus. It will feature a 1.2 GHz quad core CPU and 1.5GB of RAM, nothing to shout about even in 2013.
Xiaomi has announced their attendance at this year's MWC, and will be unveiling their much anticipated Mi5.
IIf you haven't been following Xiaomi's naming convention, their Redmi series are the budget line-up, while their Mi series are the high end models.
f the leaked images are to be trusted, the Mi5 will sport a nice curved display and an aluminium body.
My own Mi 5 just rolled off our production line today and… into my pocket. Qualcomm Snapdragon 820. So worth the wait :)

— Hugo Barra (@hbarra) January 6, 2016
The Mi5 is also confirmed to sport a Snapdragon 820 by Hugo Barra himself.
ASUS is set to launch their Zenfone 3 at Computex 2016, but I do expect them to show themselves at MWC 2016. Huawei is also rumored to be unveiling yet another device after showing off their Mate 8 and Honor 5X at CES. Lenovo is also teasing their very inappropriately named Lemon 3 Plus which is set to appear at MWC 2016. The Lemon 3 Plus is going to be a bigger version of the Lemon 3, but it isn't a flagship by any measure.
ARVE Error: need id and provider

The slumbering giant, Nokia has also teased "the biggest thing you will ever see" that will appear at MWC 2016. With all the biggest names in the mobile arena set to reveal their latest innovations, I am sure it will be an interesting week ahead. What killer feature do you expect to be revealed this year which aren't present in current devices and the devices mentioned above? Let us know in the comments below!