Nintendo Switch Online Service will be Cheaper than PS Plus and Xbox Gold; Will Have Free Games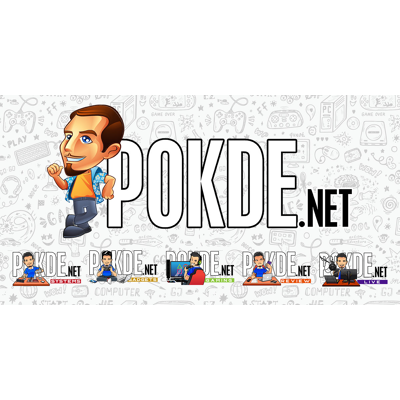 Every online console game service has fees, and Nintendo Switch is no exception.
Many of you are familiar with paid online subscription services like PS Plus for the PlayStation 4 and Xbox Gold for the Xbox One. You need to pay in order to play games online. At the same time, we also get some awesome freebies like games, themes, and other gaming goodies.
It looks like Nintendo is planning to do the same with their upcoming Nintendo Switch. There will be a paid subscription, and it's noticeably cheaper than the PS Plus and Xbox Gold.
Nintendo Switch Online Service Price
According to Nintendo president Tatsumi Kimishima, the online service for their upcoming Nintendo Switch console will cost somewhere in between 2,000 to 3,000 yen per year. He noted that with paid services, Nintendo will be able to fully commit to customers for the online service.
This will be the first Nintendo console to charge for online play as neither the Wii nor Wii U required a subscription for online play. To get a clearer idea of how much that costs, 2000 yen to 3000 yen is equivalent to USD $17.63 to USD $26.44. Even if Nintendo decided to charge it at USD $29.99 per year, it's still cheaper than the Xbox Gold and PS Plus's price at USD $59.99 per year.
While Nintendo will be releasing free games for each subscriber to the online platform, it will only be games from the Nintendo Entertainment System (NES) and Super Nintendo Entertainment Systtem (SNES). To make matters worse, the games will only be available for particular month so when the new month swings by, those games will no longer be available to play.
This is a huge contrast to the PS Plus and Xbox Gold programs, where the games that are available for free for a particular month will be yours forever once you've claimed it. This may explain why Nintendo's fees are much cheaper in comparison.
It's also worth mentioning that Nintendo is moving plenty of features common to an online service, such as voice chat, online lobbies, Miiverse, and other social elements, to a dedicated mobile app. As such, those features will not be available directly on the Nintendo Switch.
I'd also like to point out that despite the PS Plus's subscription fee set at USD $59.99 per year, it's actually much cheaper here in Malaysia where it's only RM129 per year, equivalent to USD $29.19. At the same time, we also need to consider the price of Nintendo's online service here in Malaysia when the Nintendo Switch finally reaches our shore.
Not much else is known about it but one thing's for sure. We're about a month away from the release of the console so we expect to see the finalized details of it by then. Nintendo's current online game service will be free of charge until then.
Pokdepinion: On one hand, you have cheap subscription fees. On the other hand, free games that come with it are old. Not that NES and SNES games are bad but only offering old games and only for a limited time? I'm sure there would be plenty more people subscribing for the Nintendo Switch online service if some old Nintendo 64/Gamecube/Wii games are available for free as well.
Sony and Microsoft has the edge over this at the moment since their free games are for the users to keep permanently as long as they've subscribed within the month, and some games that are available are pretty damn awesome too. I'd like to see the subscription fee in Malaysia because it's tough to beat the PS Plus's price of RM129 per year here.