NVIDIA GeForce RTX Super graphics cards pricing leaked — to start from as low as $429?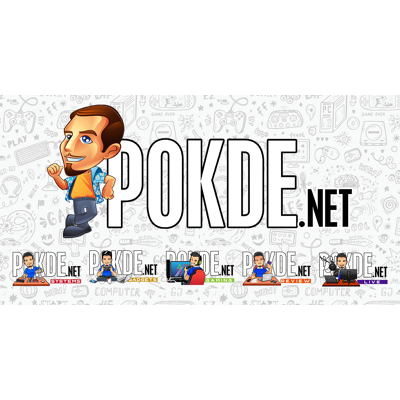 NVIDIA teased the word Super sometime back. Just the word Super. A day before their Computex 2019 keynote. Which led most of us to believe that NVIDIA will be announcing something new, along the lines of a new NVIDIA Super series of GPUs. They didn't. Which leads us to today's price leak which reveals more information about the NVIDIA GeForce RTX SUPER graphics cards.
Based on these leaks by WCCFTech, the GeForce RTX Super series will start from the NVIDIA GeForce RTX 2080 SUPER, which is based on a TU102 powering the GeForce RTX 2080 Ti. The SUPER suffix will denote a GPU borrowed from a higher end model. Here's what the lineup will look like, according to the leaks.
GeForce RTX 2080 SUPER – [TU104-450 (from RTX 2080 Ti)]: $799 (~RM3319)
GeForce RTX 2070 SUPER – [TU104-410 (from RTX 2080)]: $599 (~RM2488)
GeForce RTX 2060 SUPER – [TU106-410 (from RTX 2070)]: $429 (~RM1782)
We expect NVIDIA to cut down on the number of streaming multiprocessors (SM) on each of the GPUs to allow them to fit into the current GeForce RTX lineup. That would mean less CUDA cores, Tensor cores and RT cores, so we would see less performance across the board. NVIDIA would have probably released these cards with the Ti suffix in the past, but it appears that they would be keeping the Ti nomenclature for their highest end gaming cards. Do take all this with a pinch of salt though.
For comparison sake, the original GeForce RTX series was priced as follows:
GeForce RTX 2080 Ti: $999 (~RM4150)
GeForce RTX 2080: $699 (~RM2904)
GeForce RTX 2070: $499 (~RM2073)
GeForce RTX 2060: $349 (~RM1450)
NVIDIA will probably be dropping the prices of their Founders Edition (FE) cards. Or maybe discontinue the current lineup, and selling FE variants of the GeForce RTX SUPER cards. For now, the GeForce RTX 2080 FE and RTX 2070 FE are conveniently out of stock on NVIDIA's homepage. A July launch is expected for the NVIDIA GeForce RTX Super GPUs, so stay tuned.
Pokdepinion: That seems like a lot of work to counter AMD Navi…?