Pokemon Scarlet and Violet Has Some Hilariously Silly Glitches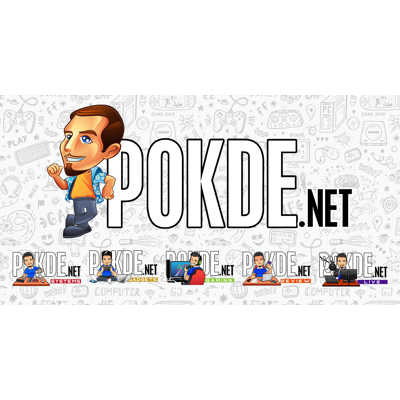 Pokemon Scarlet and Violet launched recently, and it isn't as stable as it seems. In fact, some of the glitches were quite hilarious to see.
Pokemon Scarlet and Violet Not As Stable As It Seems
If you use one of the emotes in the selfie camera mode and exit the menu, your character will continue to use the same face even outside of camera mode. My character is now permanently depressed. pic.twitter.com/o4nSXCALY1

— CLG ZFG (@zfg111) November 18, 2022
As with most games nowadays, Pokemon Scarlet and Violet have been rather wonky at launch day. A lot of players have voiced their displeasure online on the game with regards to performance issues, glitches, and more. We've seen some of the glitches and it was funny to say the least.
The first one we included sees a player's character being stuck with a frown after taking a selfie. Now, the character is just stuck with that expression, which the player describes as "permanently depressed".
This is normal. #PokemonScarletViolet #NintendoSwitch pic.twitter.com/UWpy25CKC1

— Kraken Mare (@KrakenMare77) November 18, 2022
Another video sees a player sliding down from a hill, only to be clipped straight below the ground. The players that "this is normal", which is certainly unsettling to say the least.
FUECOCO NOOO #PokemonScarletViolet pic.twitter.com/9YkSiXHWKb

— General Scales (Luke) (@GenerousScales) November 18, 2022
This one is both tragic and funny as we see a Fuecoco slowly but surelly slide off into a lake as it's asleep, disappearing into the void forever. These are some of the issues with the game but the most common one so far is noticeable frame drops, assets not loading in properly or loading in with a lack of detailing.
Speculations have run rampant on whether the issue is due to the Nintendo Switch's weaker hardware but then again, we've seen it run open world games like Breath of the Wild perfectly fine, so it's hard to say for sure. Hopefully, both Pokemon Scarlet and Violet will get patches to address most, if not all of these issues soon as it seems to be the most broken Pokemon game to arrive thus far.
Pokdepinion: I can find it funny because I didn't buy it nor do I have plans to play it. I find it even funnier that it's happening to a friend, but that's just me.