Review
[UPDATED] Red Bull Coliseum Main Event Shut Down; MPSJ Demanded License, Organizers Couldn't Provide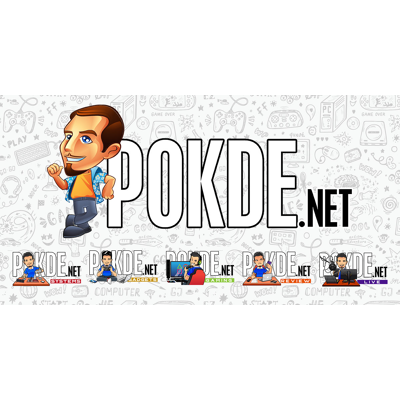 Red Bull Coliseum Main Event happened over the weekend at Sunway. However, MPSJ came over to shut it down due to licensing issues. Here's what went down.
Red Bull Coliseum Main Event Shut Down
Updated 6PM 30th October 2017: More Details Have Become Available, Organizers Shifting Blame?
Just this past weekend, an eSports event known as the Red Bull Coliseum Main Event happened at Sunway Pyramid, in Bandar Sunway. For those of you who weren't aware, the event  was organized by Fallout Gaming, and had 4 games in focus; Overwatch, DotA 2, Counter-Strike: Global Offensive (CSGO), and FIFA Online 3.
As there were a number of games going on, the event ran over the course of 3 days. On the final day after wrapping up the FIFA Online 3 and DotA 2 portions of the event however, Fallout Gaming received a notice from MPSJ (the local authority in charge of the Subang Jaya city and the southern parts of Petaling district) demanding to see the license for running the Red Bull Coliseum Main Event.
As they could not produce the license, they had to "shut down" the event immediately or MPSJ will confiscate all the items at the event venue. As they had no choice in the matter, they had to reluctantly stop the event at Sunway Pyramid. Fortunately for participants, they managed to secure another venue at The Pantheon Platinum iCafe and held the Overwatch and CSGO finals there.
As you can see from the organizer's Facebook post at the top here, they claimed that the issues that were faced at the Red Bull Coliseum Main Event was simply "recurring technical issues". However, many people knew this technical issue was mostly the license issue rather than hardware or network issue, even if the latter two issues caused any problems during the event.
It would seem that there were also preparation issues on Fallout Gaming's side. According to the
CEO of GameHome E.Sports Organizations Sehwan Kim, their team faced a number of issues from hardware to travel. This is how he summarized it:
Had low specs laptop to play the tournament match with 60hz late respond rate display on it.

The Day 1 has been extended to next day due to technical issue, but other games such as CS:GO or FIFA has been played on Day 1.

Some teams have been missing the airplane ticket, which they have not received any information that is related to accommodation, and airplane ticket.
If you would like to read what Mr. Sehwan Kim said in full, click here.
And it would seem that there are even more issues that came to light from the Red Bull Coliseum Main Event, as seen in the Facebook post embedded. Allegedly, Fallout Gaming is blaming the hardware providers for not installing the games prior to the tournament, among many other things. I don't know about you but if there's a tournament running, shouldn't the organizers be the one preparing and installing the games prior to the event rather than the provider/sponsor?
"technical issues" aka "we didn't apply for an event license"https://t.co/Ey88HWMNvl

— Andrew Campbell (@ZyoriTV) October 29, 2017
While the Red Bull Coliseum Main Event did end somewhat smoothly over at The Pantheon, this mishap did cause some old wounds to resurface as a number of netizens were unhappy with what happened. Previously, Fallout Gaming had some issues in the Major All Stars tournament due to some payment problems, especially for Invictus Gaming who were the winners of the tournament.
We understand, running an event is no easy feat. But preparation is key here. It's common to find yourself lacking in sleep preparing for events, especially when you want it to run as smooth as possible. We also believe that there's no such thing as a perfect event as when something can go wrong, it will.
A special shoutout to our friends over at Wanuxi.com for sharing the details and pictures with us.
Pokdepinion: We do not mean to be attacking anyone here. We simply hope that Fallout Gaming has learned a thing or two from running the Red Bull Coliseum Main Event, and that it will not affect future eSports tournaments and events that will be happening in Malaysia in the future.