Snapdragon 710 is a 2 big + 6 LITTLE chipset — a more affordable Snapdragon 845 for the masses?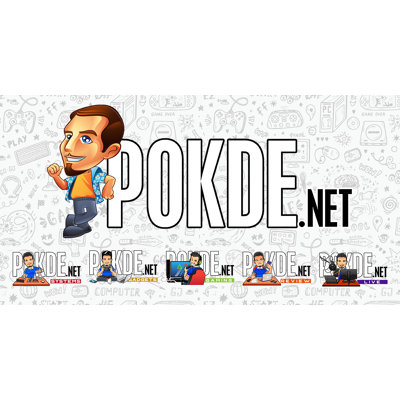 A renamed Snapdragon 670
The upper mid-range mobile chipset market is probably one of the most interesting to watch. Not because there are a lot of contenders — there really is only Samsung and Qualcomm here — but because these are the chipsets that will be in smartphones that we can afford. So when the Snapdragon 670 appeared, it kinda piqued my interests. And now it is renamed as the Snapdragon 710.
Apparently XDA-Developer found code referencing the renaming of the SDM670 to the SDM710 Qualcomm's CodeAurora forums. The Snapdragon 710 is interesting because of a number of factors:
1. Unique cluster configuration
I must admit, 2 big + 6 LITTLE cluster configuration isn't novel. Samsung actually did it first, with the Exynos 7885 in the Galaxy A8 (2018). The Snapdragon 710 is claimed to run at up to 2.6 GHz for the big performance cores, and an equally respectable 1.7 GHz for the LITTLE efficiency cores. By comparison, yesteryear's flagship Snapdragon 835 had its performance cores running at just 2.45 GHz. The big cores are apparently named Kryo 300 Gold and are based on the ARM Cortex-A75 architecture, while the LITTLE cores are named Kryo 300 Silver, and are based on the ARM-Cortex A55 architecture. These cores feature DynamIQ CPU cluster for optimized multi-core performance.
2. 10nm manufacturing process
The high clocks mentioned above would probably be impossible if Qualcomm didn't use the latest 10nm process. This would make the Snapdragon 710 the first chipset that's not a part of their flagship Snapdragon 800-series to feature the latest process. I say latest manufacturing process, but I am not too sure if it is based on the Snapdragon 835's 10nm LPE or Snapdragon 845's refined 10nm LPP process.
3. New Adreno 615 GPU and ISP
The powerful CPU cluster is notable, but the new GPU appears to be pretty formidable as well. The Adreno 615 should be based on the same new GPU architecture as the Snapdragon 845's Adreno 630. While it probably will not best the Adreno 540, it is interesting to see what it offers as it clocks up to 700 MHz. As mobile gaming takes off, the GPU will play an increasingly important role to ensure a good user experience. The new ISP should also improve imaging, with support for high resolution dual-camera setups.
Xiaomi is reportedly testing two unannounced devices going by the codenames of Comet and Sirius, which might be the next generation of Mi Note devices. We look forward to seeing these devices hit the market, as well as Qualcomm's official announcement of the Snapdragon 710.
Pokdepinion: A Snapdragon 710-powered device would probably slot in at a higher price point than the Snapdragon 660, but if these specs are anything to go by, it should be well worth the difference.