Review
AMD Ryzen 7 3800XT Review — but why?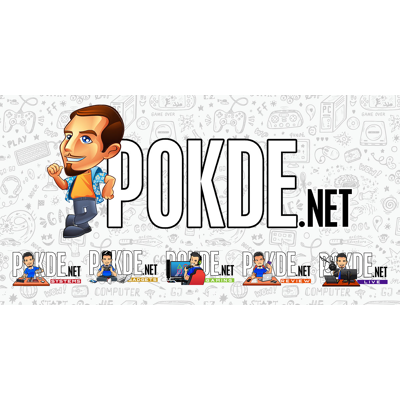 Overview
AMD released the AMD Ryzen 3000XT processors, targeting higher gaming performance with increased boost clocks, with the promise of delivering improved gaming performance. They have largely succeeded in their endeavor, although I do feel like it is a hollow victory.
Positives
+ Impressive Precision Boost 2 performance
+ Significant all-core overclocks are possible
+ AMD can now go toe-to-toe in most games
+ Really efficient for the performance at hand
+ More performance at the same SRP
Negatives
- Can be difficult to cool
- Still does not fully beat Intel in gaming
AMD's Zen 2-based Ryzen 3000 series processors need no further introduction. They have been in the market for exactly a year by now, and are easily one of the best choices anyone can get, regardless if you are a gamer or a content creator. Well, AMD has attempted to make the best better with the AMD Ryzen 3000XT series, and we will be looking at the AMD Ryzen 7 3800XT today. It offers eight cores, sixteen threads and now clocks at up to 4.7 GHz.
For the Ryzen 3000XT series, AMD is basically using what they know about the Zen 2 architecture and TSMC's 7nm manufacturing process to deliver even more optimized offerings. Well… I have mixed feelings about that.
AMD Ryzen 7 3800XT Specifications
| | |
| --- | --- |
| Cores / Threads | 8C/16T |
| Base Clock / Max Boost | 3.9 / 4.7 GHz |
| Cache | 32MB L3 cache |
| Memory | Up to 128GB, 2-channel, DDR4-3200 |
| Integrated Graphics | No |
| PCIe | 16+4 lanes, PCIe 4.0 |
| TDP | 105W |
| Process | TSMC 7nm |
| Socket | AM4 |
Test System
For the stock settings, we set the BIOS to just default setting, and all the voltages are auto. ASUS Performance Enhancement was disabled. The overclocked results are obtained by setting the multiplier manually and entering 1.325V for Vcore. As AMD Ryzen 3000 CPUs sport CCXs, and not all CCXs are made equal, per-CCX overclocking can yield some impressive gains. For the AMD Ryzen 7 3800XT, I managed to achieve 4.575 GHz for CCX1 and 4.525 GHz for CCX2. Let's check out the performance numbers.
Performance
At stock, you get better single-core performance than after slapping on the OC, as it can boost all the way up to 4.725 GHz. It offers way more horsepower in the single-thread run than even the Intel Core i9-10900K, and even after the Intel chip gets OC-ed to 5.1 GHz, it still loses out in single-core. In multi-core it handily trounces the Intel Core i7-10700KF (ES) that we got to test, although the flagship Comet Lake part does still hold its ground with two extra cores under the hood.
The trend is visible in Realbench which tests the real-world workloads like image editing, video encoding as well as heavy multitasking. Overclocking yields a sizeable gain especially in the video encoding segment of the test, which uses Handbrake to evaluate the performance in video compression. Overall, it keeps up very well with even Intel's 10-core part, even when it comes to video encoding where high core counts do yield significant benefits.
In 7-zip we see that the Intel Core i9-10900K come out on top in the single core test, and as previously seen in Cinebench, single-threaded workloads favor the stock configuration of the AMD Ryzen 7 3800XT too. Once multi-threading is taken into account, the AMD Ryzen 7 3800XT delivers much stronger results, and we can finally see the benefit of the manual overclock.
3DMark sees the AMD Ryzen 7 3800XT lose its footing against Intel's offerings, only to regain it after an overclock. Overall, we can see that AMD Ryzen 7 3800XT is much closer to the Intel Core i7-10700KF here, than the Ryzen 5 3600X was to the Core i5-10600K, which probably explains why AMD decided to release the XT revision.
Gaming
In games, we actually see that the overclock impacted the gaming performance negatively. Allowing it to boost as the Precision Boost 2 algorithm dictates appears to net you about 2% extra performance.
I think it is pretty obvious by now that if you are a gamer, just use Precision Boost 2. If you are using your CPU for rendering or other productivity-related tasks that can take advantage of more cores, then a manual overclock can deliver some nice performance gains.
Power
At stock, voltages is on the high side. AMD has mentioned that higher voltages are nothing to worry about, considering that they aren't constant. On average, we are seeing 1.366V pumped into the AMD Ryzen 7 3800XT, with an average power draw of around 113.13W. The clocks are kept at around 4330 MHz. Temperatures averaged at around 68°C.
After a pretty nice overclock at 1.325V, the CPU draws on average 105.35W throughout the hour-long Realbench stress test. Temps peaked at 73°C, and averaged at an identical 68°C, which is pretty nice to see. Interestingly, the power draw actually went down with the overclock, probably because it was now pulling less voltage, despite running at higher clocks.
Conclusion
Overclocking on AMD's CPUs is still pretty much an unnecessary point unless you really want to squeeze out the last bits of performance from them. They are practically optimized so well that you can't exactly get that much out of them anymore by manually tweaking them. Which is good for those who want to plop in a new CPU, load the XMP profiles, and get down to gaming. But, that was already available on the Ryzen 3000 processors, just a little bit more refined on the AMD Ryzen 3000XT processors.
Even until the end of the review, I really do not see the necessity of the AMD Ryzen 7 3800XT to exist, and by extension, the entire Ryzen 3000XT series. It's faster, it's better. But it really isn't necessary when AMD already has a great lineup with the current crop of AMD Ryzen 3000 processors. The Ryzen 3000XT processors are just RM100 above the SRP of the original lineup, which is fine here in Malaysia where we are still paying pretty much SRP for the processors, but in regions where the market price has dropped quite significantly, it can come off as a really unnecessary release from AMD.
It isn't all bad though. The faster clocks do lend themselves nicely to higher performance, and overclocking them yields even even more horsepower in productivity applications. I would probably still recommend going for a AMD Ryzen 7 3700X if you need eight cores, but that's just the cheapskate in me speaking. Or maybe a Ryzen 7 3800X, when the prices inevitably drops after the Ryzen 7 3800XT arrives at RM1899. If you want the best eight-core CPU AMD has to offer at the moment, and possibly the best 8-core CPU in the market right now, the Ryzen 7 3800XT is for you. It still doesn't beat Intel in gaming, but it comes damn close, and absolutely obliterates the competition in productivity workloads.
All I would say to AMD is to have better confidence in their products. A few FPS honestly do not matter to most gamers, and AMD is already offering the best value for money. And people know that. Releasing these new SKUs which will inevitably be pricier than the original lineup will just serve to confuse consumers down the line. Also, it might just spawn a whole new "wait for the XT revision" line of thought in those who want to get the most bang for their buck when picking out a new CPU. Now, that's not something you want, right?
Our thanks to AMD Malaysia for sending us the AMD Ryzen 7 3800XT for review.