Sony Expands its 4K HDR TV Line-up with New X Series and A Series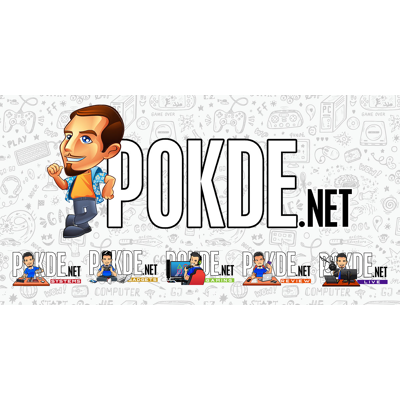 Something hot is cooking in Sony's TV department and it's definitely worth checking out. They just announced their new 4K HDR television series that is designed to deliver even wider brightness range and higher contrast. The new Sony BRAVIA TVs combine their unique image processor and display device technologies to deliver the best 4K HDR (High Dynamic Range) content.
HDR has been getting a lot more love lately with the advent of video streaming services, 4K UHD Blu-ray and recently the Playstation 4 gaming. Now, the importance of accurate image processing is playing a crucial role in delivering dazzling images to the end users. The 4K HDR Processor X1 Extreme from Sony's flagship Z series has been widely acclaimed for its ability to produce lifelike picture with superb texture, depth, colour and contracts, bringing a significant leap forward in the space of HDR.
Alongside the X1 Extreme processor, the new A1 series features the Acoustic Surface technology that lends to cutting-edge design by doing away with conventional speakers usually located around the TV. The result is unique stand-less form factor with no distraction from the picture.
Sony will introduce 4K HDR OLED TV as "BRAVIA OLED" – the A1 series offers a totally new visual experience with a combination of superior picture quality of OLED, X1 Extreme – the world's first sound system in large screen TV, and its unique cutting edge form factor.
Thanks to OLED's over 8 million self-illuminating pixels, the A1 series brings a significantly enriched visual experience with unprecedented black, authentic colour, blur-less image and a wide viewing angle. The X1 Extreme precisely controls the tremendous number of pixels and extends the capability of OLED to deliver and exquisite 4K HDR picture.
The A1 series is the world's first large screen TV that can emit its great sound from the screen itself using it's new Acoustic Surface technology. This allows a perfect unification of picture and sound unattainable by conventional TVs. It produces wide sound and image synchronisation even off to the sides.
Sony will also introduce the new X93E series featuring the Slim Backlight Drive+, an improved LED backlight technology allowing more precise and accurate local diming control compared to Slim Backlight Drive. With its quad-edge LED structure and X-tended Dynamic Range PRO local dimming and boosting technology, it brings superior brightness and exceptional contrast.
Both X93E and A1 series will support Dolby Vision, the HDR format from Dolby Laboratories, which when paired with Sony's unique technologies further enriches the visual experience.
Sony Bravia A1 Series (65″ and 55″ Class model) 4K HDR OLED TV
The first thing that you could notice here is the fact that the A1 is just so slim, you could confuse it with an oversized picture frame. The colors are seriously vivid, utilising 8-million pixels to render 4K at HDR. The acoustic surface uses actuators to resonate behind the screen to produce sound that is, while magical, incredibly awesome! It uses the 4K HDR Processor X1 Extreme which is one step above the X1 processor, so you kinda like have GSync type of experience in this TV. It's also powered by Android TV and Sony has not left any room in terms of providing excellent user-experience on top of the beautiful looks. Words are just not enough to describe this, you should really check it out yourself.
Sony X94E Series (75″ Class model) and Sony X93E Series (55″ Class model)
These models also use the 4K HDR Processor X1 Extreme, providing the ultimate 4K HDR viewing experience by incorporating 3 new technologies: Object-based HDR remaster, Super Bit Mapping 4K HDR and Dual database processing. It has Chromecast built-in so you can easily send content from your smartphone or tablet to the TV without having the dongle attached to it. For some countries, the wall mount bracket with swivel will be included, so you might want to check on this before buying one.
Sony X85E Series (75″ and 65″ Class models) 4K HDR TV

Now this one uses the 4K HDR Processor X1 (the non-Extreme version), so you probably want to check this one out first before testing out the BRAVIA A1 really. Don't underestimate it, it's still a very good TV, but take it this way – Sony gave you a chance to burn less of your pockets with this one ;)
Sony X80E (55″, 49″ and 43″ Class models) 4K HDR TV
The X80E uses 4K X-Reality PRO in conjunction with Sony's unique algorithm of reality creation database for any content, such as TV broadcasts, DVD, Blu-ray Disc, Internet video and digital photos.
Sony X70E Series (65″, 55″, 49″ and 43″ Class models) 4K HDR TV
The X70E uses Motionflow XR enrusing smooth and sharp details even in fast-moving sequences. This innovative technology creates and inserts extra frames between the original ones. Kinda like how your G-Sync gaming monitor does.
Sony W75E Series (49″ and 43″ Class models) Full HD HDR TV
If 4K is not something that you are not inclined to use yet, probably due to not so fast internet or other reasons, then there's FHD option for you to consider too.
Sony W66E Series (49″ and 40″ Class models) Full HD HDR TV
This one is for the clumsy ones, I suppose. It comes with X-Protection PRO that enhances Sony TV's durability with four protection features to guard against dust, lightning, surge and humidity.
Sony Z9D Series (100″, 75″ and 65″ Class models) BRAVIA 4K HDR TV
Now, if you have enough cash to spend and you like it bigger and better, then this one is for you. 4K HDR Processor X1 Extreme, Backlight Master Drive, X-tended Dynamic Range PRO, Android TV, it has it all. I mean, if bringing back cinema to home is your idea, this is your weapon. If it was any lighter, I'd probably have stolen it from the display booth. :P