Review
Sony to Launch the PlayStation 4 HITS Bundle Pack; 3 Best-Selling Games and 3 Months PS Plus Subscription Included!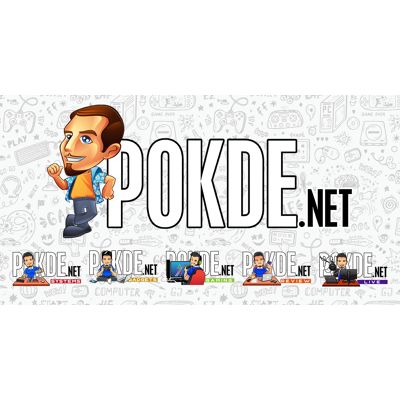 Arguably Sony Interactive Entertainment's best bundle pack yet; the PlayStation 4 HITS Bundle Pack!
We've passed the first quarter of 2017 already and the console war is hotter than ever. We have Nintendo's newest beast in the Switch, Microsoft's upcoming powerhouse in Project Scorpio, but there we've not heard something new from Sony Interactive Entertainment for awhile now.
Well, it looks like they've been working on a brand new bundle pack and if you have not gotten a PlayStation 4 for yourself yet or if you plan on giving one to another person, this is a great time. Introducing the PlayStation 4 HITS Bundle Pack!
PlayStation 4 HITS Bundle Pack
Sony Interactive Entertainment Singapore made an announcement today that they will be releasing the PlayStation 4 HITS Bundle Pack. This brand new bundle pack will include a 500GB HDD PlayStation 4 console (Jet Black), 3 critically acclaimed PS4 games, and a 3 month subscription for PS Plus.
What are those 3 games included in this bundle?
Horizon Zero Dawn (English, Phyical Disc Copy)
DRIVECLUB (Engilish/Traditional Chinese, Physical Disc Copy)
Ratchet & Clank (English/Traditional Chinese, Digital Copy)
For those of you who are not aware, Horizon Zero Dawn is one of the hottest games to hit the PlayStation 4 system last month, with over 2.6 million copies sold within 2 weeks of its launch. That Ratchet & Clank game is the very same one that was promoted together with the movie of the same name not too long ago.
If you're wondering what the benefits of having a PS Plus membership, it's easy:
Online multiplayer
Free games every month (as long as your subscription is still active)
Exclusive discounts, and eligibility for double discounts during certain sales period.
Online game saves
Priority access to special event
Auto Download/Update
The PlayStation 4 HITS Bundle Pack will be retailing for RM1,349 and will be officially available nationwide on 3rd May 2017.
Pokdepinion: The PlayStation 4 HITS Bundle Pack is a great way to get started with the PlayStation 4. It's like buying a new PlayStation 4 console but you get 3 free games and 3 month subscription to PS Plus, which yields you even more free games. If you know anyone who's planning to get a PlayStation 4 in the near future, recommend them the PlayStation 4 HITS Bundle Pack and show them this post.