March 9th: What's Happening This Week on PlayStation Network? Game Discounts, Pre-Order Bonuses, and More!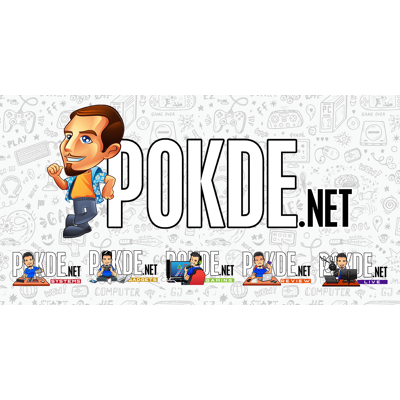 So, what is happening on the PlayStation Network this week?
We've done something similar to this before but this time, it's March 9th edition. Every now and then, something new pops up on the PlayStation Network and we don't know about it. They don't give us a notification unless we subscribe to a newsletter or something after all.
Well, don't you worry about that. We've got you covered on that. Here's what Sony Interactive Entertainment has in store for us on the PlayStation Network.
What's Happening This Week on PlayStation Network?
Ghost Recon Wildlands: "The Ghosts" Are on the Move
PlayStation 4 Shooting Game Tom Clancy's Ghost Recon Wildlands is now available on the PlayStation Store! (Digital Deluxe Edition RM240, Digital Gold Edition: RM350)
In this latest title of the "Ghost Recon" series, player will become a member of the special operation unit – "The Ghosts", travelling through the largest open world of the series, and take down the Santa Blanca Cartel. You may play solo or join your friends online to accomplish the challenging missions!
Building Wonderful and Unique Worlds in LEGO Worlds
Have you ever played Minecraft and thought to yourself that this is what LEGO would be like videogame? What if LEGO was LEGO in a videogame? That's LEGO Worlds, and it's finally here on the PlayStation Store for RM129.
LEGO Worlds is a galaxy of imaginative worlds made of digital LEGO bricks where players can explore, discover and create together. In LEGO Worlds, players embark on a creative adventure to become a Master Builder and uncover hidden treasures.  Environments and creations are brought to life in any way fans can imagine, either by building brick by brick, placing down enormous pre-built LEGO structures, or by using tools that let them paint and shape the landscape.
NieR: Automata Pre-Order Bonus
If you're looking forward to NieR: Automata but haven't pre-ordered it yet, you should do it by April 26th. Apparently, you will receive some special bonuses for the game by doing that.
EA Games Sales: Up to 80% Off
Need more games to sink your teeth in? Don't wanna overspend on videogames? Well, head on over to the PlayStation Network games by EA has been slashed…in price I mean. Up to 80% off for their games and if you're a PS Plus subscriber, you are eligible for an additional 10% discount. Pretty sweet, huh?
PlayStation Music Highlight: Horizon Zero Dawn
Horizon Zero Dawn came out and it's pretty epic. If you wanna just listen to the music, now's your chance.
If you don't know what's March 2017's free games lineup for PS Plus, click here to find out. Just be warned, Resident Evil: Umbrella Corps is one of the games in the lineup.
Pokdepinion: It's nothing to brag about but it sure is nice to know what's happening on the PlayStation Network in case something interesting pops up. I sure hope they do something really good soon, like how Tales of Zestiria suddenly became free for PS Plus subscribers. If that happens, you can be sure that we'll be reporting it here on Pokde.net