Review
Witcher Game Series on Sale Now to Celebrate Series' 10th Anniversary – Up to 85% off!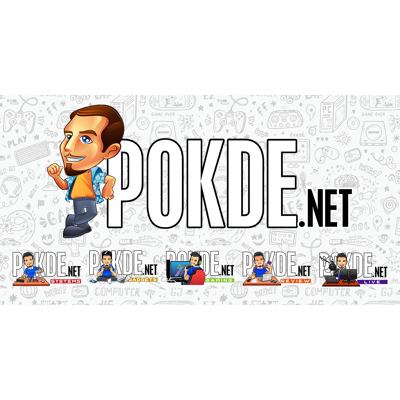 Looks like rain
The Witcher game franchise is celebrating its 10 year anniversary and to commemorate this auspicious event, the series is going up on sale on Steam, GOG (which is a platform owned by The Witcher series developer, CD Projekt Red) as well as Humble Bundle. This week-long sale sees not only the genre defining RPG masterclass that is The Witcher 3: The Wild Hunt, as well as its various downloadable content, go up on sale with a 60% discount but previous The Witcher games will also be available at 85% off of its original price.
The Game of the Year edition of The Witcher 3: The Wild Hunt is also available at a 60% discount if you haven't had the chance to pick up CD Projekt Red's magnum opus as the bundle includes the base game as well as all the game's previously released additional content.
Here's a complete list of all The Witcher games currently available on sale:
The Witcher Enhanced Edition
The Witcher 2 Enhanced Edition
The Witcher 3
The Witcher 3 Game of the Year Edition
The Witcher 3 Expansion Pass
The Witcher 3 Blood and Wine
The Witcher 3 Hearts of Stone
The Witcher Adventure Game (a digital version of the Witcher board game)
If you haven't played any of The Witcher games then this is the perfect time to do so as you can purchase pretty much all the games for less than RM 70! Trust me, if you love Game of Thrones or any RPG games then this series is definitely worth picking up. The Witcher 3: The Wild Hunt alone guarantees you over 100 hours worth of gameplay with its immersive story, beautiful open world environment as well as a plethora of incredibly well written characters. Add another 40 or 50 gameplay hours for the game's two story DLCs – Hearts of Stone and Blood and Wine.
On top of that, there is also a Bethesda Classics sale going on over at GOG with discounts up to 50% which includes Fallout 3 and Fallout: New Vegas as well as The Elder Scroll: Morrowind and The Elder Scrolls: Oblivion.
The Witcher games will be on sale until October 25 and the Bethesda Classics sale ends on October 23.
Pokdepinion: I love The Witcher series with The Witcher 3: The Wild Hunt being my absolute favourite. It is probably the only game I've played where I actually enjoyed doing side quests. Heck, I spent most of my time on the side quests rather than the main story because of how well written the game really is. I highly recommend taking advantage of this sale to those who haven't tried any of The Witcher titles. Definitely worth every penny.