YouTuber ProJared Finally Defends Himself in Marital Affair and Nude Photo Controversy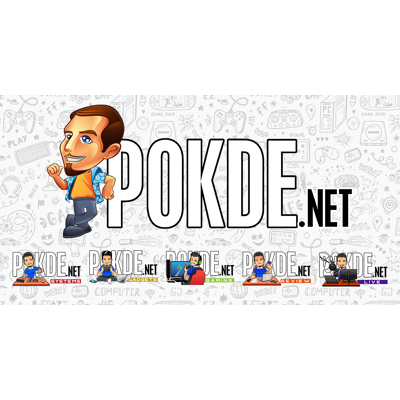 YouTuber ProJared Finally Defends Himself in Marital Affair and Nude Photo Controversy
Roughly three months ago, the internet was shocked to learn of some accusations hurled at YouTuber and gaming personality ProJared, a.k.a. Jared Knabenbauer. The accusations were very serious and it came from his now ex-wife Heidi O'Ferrall, gaming influencer / model Pamela Horton, and two other people who allegedly communicated with ProJared. It was odd that he kept silent about the whole situation but now, he has finally spoken up in a lengthy 40-minute video, which we've included above.
For those who aren't aware, there are multiple parts to this controversy so we'll have to take it one by one.
The ProJared Controversy
The first notable accusation was by his now ex-wife, Heidi O'Ferrall, a well-known cosplayer in the US. She claims that Jared has been cheating on her with Holly Conrad, an artist and cosplayer who's also known for her relationship with Ross O'Donovan from Game Grumps. She claims that ProJared has been gaslighting her, and that she has proof of her infidelity in the form of explicit conversations and photographs.
Then we have the accusations by Pamela Horton, who claims that Jared has been scouring the internet for nude photos of her and her friend and Amelia Talon. It was alleged that Jared then forcefully showed the photo to his friends. To top it all off, Pamela claims that she was treated with a level of disrespect at a particular event which includes a handshake refusal among other things.
The last notable accusation came from the duo of Chai (Twitter @teacupchai) and Charlie (Twitter @swampborzoi). It is claimed that both of these individuals and ProJared shared their own nudes with each other despite the two individuals being underage, and Jared being aware that they were underage at the time.
ProJared Responds
In the 40-minute video at the top of this post, ProJared refutes these accusations with evidences. On the matter with ex-wife Heidi O'Ferrall, he claims that he has asked for a divorce on October 2018. Unfortunately, he was denied and threatened to be ruined of his reputation on the internet. He also mentioned that no cheating occurred and that the adult activities he engaged in was done with every involved parties' consent, including Heidi. Some evidences could not be shown due to the ongoing divorce case between him and Heidi.
As for the accusation by Pamela Horton, he claims that he doesn't remember ever doing such a thing, and that 2 out of the 3 "friends" that he allegedly shared the nudes with claims that such a thing never happened. This includes Jirard Khalil from the Completionist and an individual that doesn't want to be named. The third friend, and possibly the culprit behind the spread of the nude sharing story, is former Smosh Games member Matt Sohinki. As for Jared's less than favourable demeanour towards Pamela, he discovered that it was during an E3 panel that consists of himself, MatPat from Game Theory, and Pamela Horton. Surprisingly, such a panel doesn't exist.
As for the underage nude scandal, ProJared admitted that he did engage in sexual-related activities with people online. However, everything was done with consent from all parties involved. Jared showed the conversation between himself and Charlie, which shows that he did ask to confirm Charlie's age, to which Charlie responded with "oh yeah of course!". As for Chai, Jared found an old blog post on Medium which shows that Chai was facing mental health issues including psychosis which would cause him to hallucinate and not have a good memory up to 6 months. The timeline of this contradicts his claims of when his alleged exchange with Jared occurred.
It was then surmised that both Chai and Charlie were simply taking advantage of the situation to not only damage ProJared's reputation but to also gain some attention online. Why? Because they love the attention and they want to make money for themselves. This includes discoveries of their online activities such as lewd blogs dedicated to the Game Grumps and them consistently asking for donations from people. Since the video went up, both Chai and Charlie have set their social media accounts to private.
This is just a summary of ProJared's explanation on the whole controversy. For the full story, you should watch the video at the top of this post. We at Pokde.net aren't siding with anyone on this matter. We are simply giving you another side of the story, which was clearly lacking from the initial controversy.
Pokdepinion: When I first found out about the initial controversy, I was dumbfounded. Didn't think such a thing could have happened. Him engaging in personal activities is his own private matter but when underage teens were apparently involved, them privates ain't so private no more. Now that Jared has shared his side, I'm anxiously awaiting response from the others involved.