Review
1MORE ComfoBuds Review — It's All In The Name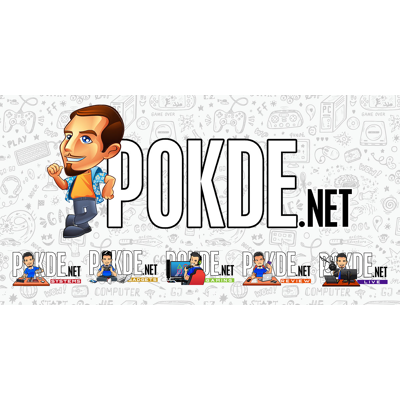 Overview
The 1MORE ComfoBuds is the latest TWS earbuds from the company that comes with a more affordable price tag and sports AirPids-like shape. Check out right here if it's the one for you.
Positives
+ Portable design
+ Earbuds are amazingly comfortable
+ Voice call audio quality is clear
+ Price
Negatives
- Noise isolation isn't good thanks to its earbud design
- Overall audio quality is average
- Wished it offered more gesture controls
This time around, we'll be taking a look at 1MORE's latest offering in this 1MORE ComfoBuds review. Being a more affordable option than its brother, will the earbuds impress us? Let's not waste any time and find out, shall we?
Unboxing
Straight out of the box, you can expect to find the following items:
Documentations
Sticker
Charging case (earbuds inside)
USB-C cable
Appearance
There are two variants of the 1MORE ComfoBuds and as you can see here, we've got the white version. The charging case comes in a glossy look and there's the company's branding on the front.
Over on the back, you can see the charging port (USB Type-C) for the case and there's the "one more, hear more" tagline, which I personally feel is a nice touch.
The earbuds are also white in color and it comes with an Airpods-style semi-in-ear design.
1MORE ComfoBuds Specifications
Driver:
Dynamic Driver 13.4mm
Frequency Range:
2,400GHz – 2,4835GHz
Impedance:
30Ω
Headphone Type:
Airpods-style, Semi-in ear
Connection:
Bluetooth 5.0
USB Type-C
AAC
SBC
Wireless Range:
10m
Noise-cancelling:
Quad ENC (Environmental Noise Cancellation) microphones
Battery:
Earbuds
4 hours
Charging Case
18 hours (total)
Weight:
Earbuds
3.8g
Charging Case
28.9g
Colour:
White/Black option
Ingress Protection:
IPX5
User Experience
Pairing
As you'd normally do with standard TWS earbuds, all you have to do to pair the ComfoBuds is simply take them out from the case to start initializing pairing mode. In this case, they'll blink red and blue at their tips. Afterwards, you can proceed to pair them to your device via Bluetooth.
If you're one that just loves wear detection, you're getting exactly that with the 1MORE ComfoBuds. Audio will automatically pause when you take them off your ears and resume once they're back on.
Sound
One thing that I have to commend 1MORE is the audio clarity when it comes to voice calls. Even with a TV playing in the background, I could hear clearly with earbuds. We've tested the buds on Call of Duty: Mobile and it wasn't good. You can notice the audio delay after firing shots and reloading. This can be forgiven however as the earbuds aren't meant for gaming.
As for audio quality for music, I feel that it offers a balanced sound profile, a switch from their higher-end 1MORE True Wireless ANC In-ear Headphones. The bass is not punchy as you'd expect from an earbuds with this design but other frequencies like for vocals doesn't sound too bad. When listening to songs, I can still hear sounds from the outside due to the shape of the buds not capable of providing a good seal for your ears.
Comfort
If you've read my any of my TWS earbuds reviews before, you'd know that I'm a sucker for portable case designs and with the 1MORE ComfoBuds, they didn't disappoint. The only thing I'd complain about is the material as I have sweaty hands, which results in it being slippery at times. Regardless, it has IPX5 waterproof rating and that means you can utilize them for your sport activities.
As for the buds themselves, they are probably the most comfortable pair (that shares the same shape) that I've tested. They fit in perfectly into my ears and it's as if they're not even on. Thanks to that, I have no issues wearing them for long hours. That being said, the design means that you could face a different experience in terms of comfort should you have bigger / smaller ears.
When it comes to controls, here's everything that you can do:
Play / pause: 2x tap (either side)
Increase volume: 3x tap (right)
Reduce volume: 3x tap (left)
Accept / Reject call: 2x tap (either side)
There isn't much you can do with control gestures but they have all the essentials right there. If you aren't satisfied with them, you can tweak them a bit by downloading the 1MORE Music app. Unfortunately, there's not much that you can do there too. The ability to tweak EQ settings would be nice, but maybe I'm just asking for too much.
Battery Life
1MORE has claimed that the earbuds can last up to 4 hours on a full charge and I've got to say, it's pretty close based on my personal usage of roughly 3 hours and 45 minutes. That should be decent enough for the average person but it's worth noting that the battery life is not the longest.
Conclusion
For the price of RM189, I feel that the 1MORE ComfoBuds is priced appropriately. The sound quality may not be the best around but in terms of comfort, it's right up there with the best that we've tried.
It's a worthy option if you're looking for something that is comfy, compact, and can be used for your calls. If it had a longer battery life or an upgraded audio quality, I'd give it our top award. With that said, it's deserving of our Silver Pokdeward.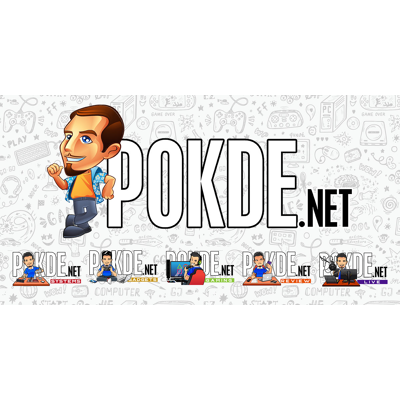 A big thanks to 1MORE Malaysia for providing the 1MORE ComfoBuds that was used in this review.