Review
Acer Predator Helios 700 Review – If Gaming Is Your Main Priority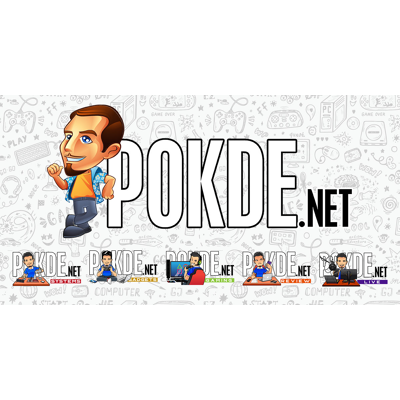 Overview
With the sliding keyboard to improve airflow and ensure the best performance possible, the Acer Predator Helios 700 is designed to be a powerful gaming laptop that can handle "Ultra" by default. Is the design just a gimmick or does it yield positive results? Let's find out.
2-year warranty with Accident and Theft Protection
Positives
+ Powerful performance
+ Good running temperature / no thermal throttling
+ Slide out keyboard improves temperature / audio
+ RGB lights galore
+ Good software suite
+ Good array of ports
Negatives
- Only Full HD display
- MagForce keys can make games behave weirdly
- Fan can get rather loud
- Build quality could be better
- Thick bezels
Unboxing the Acer Predator Helios 700
As you can see from the above picture, the Acer Predator Helios 700 comes in a rather large box. It is rather heavy so be mindful when you're carrying the box.
Inside the box, you should be getting the following items:
330W Power brick
Power cable
User Guide
4 x MagForce Keys (W, A, S, and D) and key puller
HDD Upgrade Kit
The Acer Predator Helios 700 itself
Appearance
The Acer Predator Helios 700 is a rather hefty machine. At first glance, it looks similar to the Triton 500, albeit with a 17-inch display and looks like it put on a few pounds. The body is made mostly out of plastic, which is surprising given its price. You have a clear view of the Predator logo on the lid, which glows blue when it's powered on.
Open up the lid and you'll be greeted with a 17.3-inch 144Hz Full HD IPS display with G-SYNC capabilities. You also have a traditional full-sized laptop keyboard with a Numpad and a trackpad below it. There are 5 additional keys above the Esc key which can be used to toggle specific settings like fan speed.
The lid doesn't open completely flat, but pretty close, roughly 160°.
Slide out the keyboard and you'll be greeted with a glass panel which shows the heat pipes and some of the internal parts. It has better backlighting than the Triton 900 and the colour can be customized so it looks pretty good. There are additional speaker on the left and right of the glass panel. The trackpad area will be at an angle when slid out, but more on that later.
On the left side, you have an air vent, an RJ45 LAN port, a couple of USB-A ports, a microphone jack, and a combo audio jack. On the right side, you have a USB-A port, a couple of USB-C ports, an air vent, and a Kensington Lock. On the back, you have the proprietary charging port, a DisplayPort, and a HDMI port. All three are situated between the two rear air vents.
On the bottom, you have four rubber stands, some stickers with fine details listed, and slits for air ventilation as well as speakers. You have a clear view of 12 screws here, but you don't have to unscrew all to get to a good portion of the internals.
Overall, the Acer Predator Helios 700 looks a little bland when it's powered off. However, it's a completely different story when it's powered on as the all the colourful lights make it truly seem like it's coming to life. They did right with the backlighting of the glass panel, which I feel was lacking on the Triton 900 as it was dim on that one. It's a really thick machine.
Specifications
CPU
Intel Core i9-9980HK (8C / 16T @ up to 5 GHz), 16M Cache, 45W TDP, 14nm
RAM
32GB DDR4
GPU
NVIDIA GeForce RTX 2080 8GB GDDR6
Storage
512GB NVMe PCIe SSD x 2 (RAID 0 )
Display
17.3″ FHD (1920 x 1080) 144Hz IPS display with G-Sync
Keyboard
HyperDrift keyboard with MagForce WASD Keys, Per-Key RGB
Connectivity
Wireless:
Killer Wi-Fi 6
Bluetooth 5.0
I/O:
3 x Type-A USB 3.1 Gen 2
2 x Type-C USB 3.1 Gen 2
1 x Kensington Lock
1 x DisplayPort
1 x HDMI 2.0
1 x RJ45 LAN (KILLER Ethernet E3000)
1 x Proprietary Charging Port
Audio
4 x Speakers
1 x Headphone Jack
1 x Mic Jack
Array Microphones
Power
70Wh 4-cell Li-Ion Battery, 330W Power Adapter
Dimensions
430 x 299 x 41.7 mm (W x D x H), 4.9 kg
Performance
In CrystalDiskMark, you can see that the speeds are pretty good. It's a 1TB SSD consisting of two 512GB NVMe SSDs in RAID 0 configuration after all. You can definitely expect zippy boot-up / loading speeds, that's for sure.
In Cinebench R15, it managed to be our second highest score of all the devices we've tested thus far for both Multi Core and Single Core tests. It's no surprise given the Intel Core i9-9980HK that's powering it. What's interesting is that there's a notable difference with the ROG Mothership, which uses the same CPU. I believe the difference is because of the RAM and power supply (Mothership utilizes two power bricks).
In UNIGINE Superposition, the results are similar. Regardless, it's still a very high score, that's for sure. It's interesting that the Triton 900 did not perform too differently in this benchmark.
Moving on to 3DMark's Time Spy and the difference between the Acer Predator Helios 700 and the ROG Mothership becomes smaller. It became the second machine in our benchmark tests to surpass the 10,000 mark.
As for 3DMark's Port Royal ray-tracing test, it performed admirably and once again secured its position as the 2nd highest. The top three machine here aren't too far apart but the top 2 are the only ones that surpassed the 6,000 mark.
On the matter of gaming, the Acer Predator Helios 700 is definitely one powerful beast. In Full HD, it was basically capable of running everything at its highest settings very smoothly. It made me wish the screen was a slightly higher resolution like 1440p. As to why Final Fantasy XV was also ran in 4K, the test had it as a setting so I figured it would be worth trying.
As for running temperature with the keyboard slid out, it's actually great. CPU rarely goes above 80°C and GPU is usually around 64°C when gaming. There's no thermal throttling throughout the tests but the fan does get rather loud at times. You can definitely game with ease without worries of sudden frame drops here.
Battery life on any gaming laptop is bound to be bad given the high performance parts. Despite the hefty 70Wh battery, I only got about 2 hours+ of battery life on a mixture of internet browsing, word processing, YouTube, and light Photoshop work. It never gets close to 3 hours.
User Experience
Seeing the results of the benchmark, you should definitely know how powerful the Acer Predator Helios 700 is. With a 9th Gen Intel Core i9-9980HK, NVIDIA GeForce RTX 2080, 32GB DDR4 RAM, and two Intel NVMe SSDs in RAID 0 configuration, that's a lot of firepower.
Personally, would prefer to have an additional 1TB HDD storage given its asking price and slight worries of the storage's lifespan. As for the difference in results with the ROG Mothership, I feel that if you put similar RAMs in both ( 16GB x 4), both will perform more evenly with each other.
The Acer Predator Helios 700 is monstrous in both strength and size. You should consider it more of a desktop replacement rather than a laptop you'd bring anywhere. It's 4.9kg and 41.7mm thick after all. Running temperature is great and the sliding keyboard concept actually works. Just keep in mind that the 4th Gen AeroBlade 3D fans can get a bit loud.
The 17.3-inch IPS display on the Acer Predator Helios 700 gaming laptop is great for gaming. With 144Hz refresh rate, G-SYNC, and 3 ms response, you can definitely enjoy smooth gaming with minimal delay. Colours aren't the best and a little more washed out especially compared to the Triton 900.
Viewing angles are decent and I don't expect anyone to have issues with it. Full HD in such a powerful machine may seem like a waste and 4K is overkill on a 17-inch display. Having 1440p instead would hit the sweet spot without taking down the performance too much. The bezels are noticeably thick.
There's a good array of ports on the Acer Predator Helios 700. You have three USB-A ports, two USB-C ports, an RJ45 LAN port, DisplayPort, HDMI port, and both a microphone jack and combo audio jack. I just wished that they included an SD card reader with this for added convenience.
The keyboard on the Acer Predator Helios 700 is decent. It's comfortable to type on and works good for gaming. It's not noisy either, in case you were worried about that. Even when you slide the keyboard out, it still feels comfortable to use as the trackpad area is now at an angle and becomes a natural wrist rest.
What's special about this keyboard is the MagForce keys which can be inserted into the keyboard instead of the standard WASD keys. They are designed to imitate the pressure point and gradual pressure control of a gamepad's analog joystick. It does make certain games like Apex Legends behave weirdly as I really need to press down to run. Keep in mind that you have to enable MagForce keys on the PredatorSense software to use it.
Speaking of the PredatorSense software, that one is still present here. You can use it to adjust cooling, do some simple overclocking, toggle specific settings, customize the RGB backlighting (keyboard, trackpad, and glass panel), and more. As usual, the UI is easy to use and I like how it's designed. You can also opt to control it via the PredatorSense app via smartphone.
But that's not all on the software side as there's also the KILLER Control Center. Not only will you be able to view and manage your network traffic, you can also optimize the system for gaming with the GameFast feature. What this does is that it prioritizes the game that you're running above other network traffic, it also optimizes your CPU and memory resources for the game to ensure a smoother gaming experience.
On the sound department, the Acer Predator Helios 700 sounds great especially with the keyboard slid out. It's even better than the Triton 900, with more depth and wholesome audio experience in both music, videos, and gaming. You can further enhance your listening experience with the Waves MaxxAudio software. Using a good headset may be better still, but at least the speakers are good enough to use. Just wished it was a bit louder.
Acer Predator Helios 700 Verdict
The Acer Predator Helios 700 is a great gaming laptop for those who prioritize gaming above everything else. It's powerful, the running temperature is great, and it's a treat for the eyes when it's powered on. It's more suitable as a desktop replacement given its hefty size and weight.
It does have its quirks, like MagForce keys making games like Apex Legends behave weirdly, the loud fan noise, and plastic build. It also feels like it could do better than a Full HD display but at least performance will be top notch. I don't see any of these as a dealbreaker however, but I personally prefer the Triton 900 more, given the similar price range, for its versatility.
On the matter of this going against the ROG Mothership given the rather similar specifications and me reviewing both devices, I personally prefer the Helios 700 for one simple reason. While the Mothership may have performed better with overall lower running temperature, the Helios 700 is closely behind with just one power brick. The Mothership uses two.
With that, I award the Acer Predator Helios 700 with our Silver Pokdeward.
Big thanks to Acer Malaysia for letting us use this laptop for the review. You can check it out at their official website by clicking here.