Review
Alcatroz X-Craft Chroma 3000 keyboard review — Better than nothing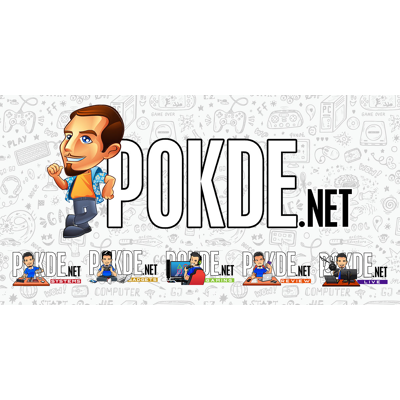 Positives
+ Affordable
+ Six extra multimedia keys
+ Multi-color backlight
+ 2-year warranty
Negatives
- Long shift key affect typing accuracy
- Home button is pretty useless
Alcatroz is not a new brand in Malaysia, actually. They were originally known as PowerLogic, a known brand peddling budget peripherals. The Alcatroz X-Craft Chroma 3000 is one of their new product line-ups. Let's take a closer look.
Unboxing
On the front of the box, we have the picture of the keyboard itself. The key features are highlighted along the bottom of the box. The Alcatroz X-Craft Chroma 3000 features multicolor backlighting, silent chiclet keys and six multimedia keys. They didn't mention much, because there really isn't much to talk about for this keyboard.
Nothing much on the back except for simple specifications in multiple languages, system requirements and warranty information. The X-Craft Chroma 3000 is backed by a limited 2-year warranty.
Inside the box there is no documentation or anything. The keyboard must have been really lonely in there. The X-Craft Chroma 3000 is a plug-and-play gaming keyboard which means no software or drivers are needed.
Appearance
The Alcatroz X-Craft Chroma 3000 is a full-length keyboard featuring chiclet keycap, it has total of 104+6 keys. The X-Craft Chroma 3000 uses square keys, just like those found on the ARMAGGEDDON SwiftSpectra AK-333s. Instead of a US keyboard layout, the X-Craft Chroma 3000 comes with a standard UK keyboard layout. For durable usage, the keycaps are finished with a UV coating.
The keyboard only comes with two rubber feet along the lower part of the keyboard. While the other two at the top are just part of the keyboard's plastic. With only two rubber feet, it could affect on how good it grips a surface.
Alcatroz X-Craft Chroma 3000 is fairly lightweight, as its body construction is slim and consists of nothing but plastic.
The X-Craft Chroma 3000 has spectrum LED backlighting. The backlight can only be turned on or off with the Scroll Lock key. The lighting effect is static, with no other effect available. It might look pretty novel to have a colorful keyboard at first, but the static illumination gets boring really quickly.
One of the main highlights of the X-Craft Chroma 3000 are the six multimedia keys along the left edge of the keyboard. A mute key would have been more useful here as compared to the Home button they added.
User Experience
After using X-Craft Chroma 3000 for gaming in CS:GO, DOTA2 and also writing articles for about a week, I noticed that there is something not right with the keyboard layout. Upon closer inspection, the Shift key is longer than usual, making the typing experience rather jarring. Measuring at 4.4cm, compared to the SwiftSpectra AK-333s at 3.8 cm, it does affect typing accuracy as the entire row is shifted towards the right.
It really gets annoying when you use keyboard shortcuts. Instead of Ctrl+V for paste, I accidentally pressed Ctrl+B. Also, whenever I want to press B, I will accidentally press N, and when I want to press N, it will be M that gets pressed. Any touch typist will be annoyed out of their wits, but a newbie might find it possible to get accustomed to this layout. After which he will find every other keyboard to be just not right. Even if I do get used to the arrangement, I have no love for UK keyboard layout to begin with.
Luckily Alcatroz didn't advertise the keyboard as a gaming keyboard. As it lacks anti-ghosting and NKRO features, it would definitely mar your gaming experience. That's without even considering how many wrong keypresses you will get.
Conclusion
As I prefer a US keyboard layout rather than UK's layout, this keyboard is not suitable for me. In addition, the long shift key would affect your typing experiences. Priced at RM45 and backed by a 2-year warranty, X-Craft Chroma 3000 is an even cheaper alternative to the ARMAGGEDDON SwiftSpectra AK-333s. For me the Alcatroz X-Craft Chroma 3000 is a simple chiclet keyboard with spectrum backlight, which is better than nothing. But even then, barely.