Review
ASUS CG32UQ Console Gaming Monitor Review – It's Like a TV, But Better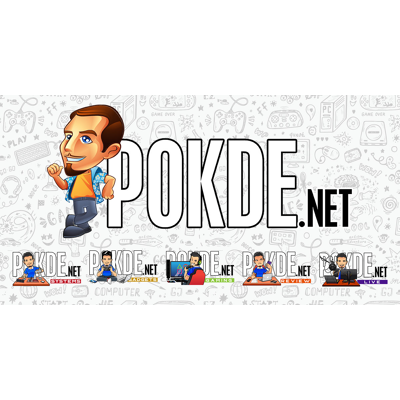 Overview
The ASUS CG32UQ is designed as a console gaming monitor. Is it any better than your standard gaming monitor? Let's find out.
Positives
+ Great colour reproduction
+ Addressable RGB LEDs really make it pop
+ Good array of ports
+ 4K resolution makes it suitable for next-gen
+ Monitor stand doubles as a USB hub
+ It has HDR10 and FreeSync
+ Decent built-in speakers
+ Fast response time (5ms GTG)
+ Comes with a remote control
Negatives
- Only 60Hz refresh rate
- OSD animation is choppy
- Some may want more ports (like DVI-D)
- Pricey
Unboxing the ASUS CG32UQ Console Gaming Monitor
The ASUS CG32UQ console gaming monitor comes in a rather large box. There are quite a few things inside the box, including:
High voltage charging cable
Head phone rack
Power adapter
DisplayPort cable
USB cable
Quick start guide
HDMI cable
Warranty Card
VESA mount kit
Remote Control
Appearance
The ASUS CG32UQ console gaming monitor looks like a 32-inch TV but with a cleaner design. Looking at the front, you have a 31.5-inch 4K anti-glare display with relatively small bezels. You can also see two logos here; "Sound by Harman Kardon" on the bottom-left corner, and the ASUS logo in the bottom-centre.
On the back, the first thing you'll definitely see is the large ASUS logo. Below that, you have a hole where the monitor stand connects and below that, you have the ports. In case you're wondering, there are three HDMI ports, one DisplayPort, a 3.5mm audio jack, two USB ports, and a power port.
Towards the bottom-right corner, you have three navigation buttons and a navigational joystick. You also have two speaker grilles; one beside the buttons and the other on the opposite side. One thing that can be easily missed until it's powered on is the array of 66 addressable RGB LED lights that can match ambient room lighting with what's being displayed.
The stand itself has a couple of CG (console gaming) logos, but they don't light up. It may feel a bit cheap when you're assembling it but it surprisingly holds the monitor pretty steady. It's worth noting that there are two USB ports here, as well as two protruding platforms where you can conveniently place your gamepads on.
Overall, it's a simple gaming monitor at first glance but it has some features that can make your gaming setup look even more majestic with its LED lights. It is a rather big monitor, so you can use it like a TV and view it from further away. This is ideal so the rear LED lights are more noticeable.
Specifications
Panel Size
Wide Screen 31.5″ (80.1 cm) Auto
Panel Type
VA
True Resolution
3840 x 2160
Display Viewing Area (HxV)
698.4 x 392.85 mm
Display Surface
Non-glare
Touchscreen
No
Pixel Pitch
0.182 mm
Brightness
400 cd/m2
Contrast Ratio
3000:1
Viewing Angle (CR≧10)
178°(H) / 178°(V)
Response Time
5 ms (GTG)
Display Colours
16.7 million colours
HDR Support
Yes, HDR10
Refresh Rate
60 Hz
Low Blue Light
Yes
HDCP Support
Yes
Viewing Modes
Scenery / Racing / Cinema / RTS/ RPG / FPS / sRGB Modes / MOBA Mode
Adaptive Refresh Rate
Yes, FreeSync
Signal Input
1 x DisplayPort 1.2
3 x HDMI 2.0
Audio
12W x 2 Stereo RMS
Power
<50W consumption
Mechanical Design
Tilt : +20°~-5°
Height Adjustment : 0~100 mm
VESA Wall Mounting : 100x100mm
Aura Sync lighting effect
Dimensions
359.7 x 227.4 x 9.0 mm, 9.1 kg
Performance
We begin our tests with DisplayCAL, using Spyder5 as the measuring device, to see how well it performs. Right out of the box, this is how well it performed.
| | | |
| --- | --- | --- |
| Measured whitepoint | 0.53 | OK |
| Measured display profile whitepoint | 0.2 | |
| Average ΔE*00 | 0.43 | OK |
| Maximum ΔE*00 | 1.27 | OK |
At 100% brightness, monitors would usually have rather bad score and then see improvements after calibration. This one is already good from the get-go. For those who aren't aware, it's recommended to get a score less than 1 for whitepoints and the average ΔE00 whereas for the maximum ΔE00, it's best to score less than 3.
As for the colour gamut, the ASUS CG32UQ console gaming monitor managed to cover 100% sRGB, 87.7% Adobe RGB, and 92.3% DCI-P3. For Gamut volume on the other hand, it covers 141% sRGB, 97.1% Adobe RGB and 99.9% DCI-P3. The scores are pretty great, making it a viable choice for creative work or if you just need a big range of colours.
We ran the display uniformity test to see if each part of the display are equally lit up, with the centre square used as a guide and compared to the others. In this area, it's just decent. The ASUS CG32UQ mostly had nominal scores but two areas saw nominal tolerance exceeded. Personally, it did seem like the bottom-left corner seemed a bit darker but the top-right corner seemed to be same as the others.
User Experience
The ASUS CG32UQ is one of the more enjoyable products I've reviewed thus far. It had the interesting concept of being a monitor that's more suited for console gaming, which is typically linked to TVs instead of monitors. Like TVs, all you have to do is just connect to devices either via HDMI or DisplayPort, and power it up via a power socket.
You have three HDMI ports and a single DisplayPort to use, so you can easily connect to multiple devices. I personally connected it to my PC (as a secondary display), my PlayStation 4, and Nintendo Switch. While it can seem tedious to switch "channels" using the navigation buttons, it does come with a remote control, so it really starts to feel like a regular TV.
There is one area that it excels at where TVs will lose unless you get a specific mounting bracket. That is the ability to tilt it up or down by about 20°. This gives you added flexibility on where you'd like to place the monitor, be it higher or lower. 20° may not seem like much but trust me, it can be hard to live without it when you've grown accustomed to it.
The first thing you should do when you have the ASUS CG32UQ monitor up and running is to check out the OSD settings. You have a variety of viewing modes to choose from, and you can adjust specific settings such as speakers, contrast, and more.
It does have a fair bit of options so it will allow users to customize it to quite an extent. I personally like how the OSD looks, and I find it easy to navigate. The joystick works great but you most likely will rely on the remote control to adjust settings instead. My only complaint is that the animation for the OSD menu seems to be a little choppy and slow at times.
Moving on to the display itself, the ASUS CG32UQ monitor is one of the better ones I've experienced myself. Viewing angles are great, colour reproduction is accurate enough to be used for creative work, and the slim bezels make it a more immersive experience as it slowly seems to blend in.
Keep in mind that this monitor does have FreeSync so if your PC can support it, you can take advantage of it. This is especially great for resource-intensive games like Battlefield V where the game may get choppy due to low frame rates. You will then get to enjoy a surprisingly smooth gaming experience with it at the cost of a bit of input lag.
You may be confused as to why there's FreeSync for a console gaming monitor. The key here is futureproofing. At the moment, Xbox One is the only console capable of FreeSync. With the PS5 and Xbox Series X, both of which are powered by AMD chips, they're expected to come with FreeSync from the start. Furthermore, this is a 4K resolution monitor. While it does have its benefits now, it will work far better for console gaming in the future.
I find myself enjoying the rear array of addressable RGB LEDs. It actually changes accordingly with what pops up on the screen. Is the display showing a visual of outer space? It will have a dark blue glow. How about a picture of daylight and nighttime side-by-side? Half will mimic the daylight colour while the other half will mimic the colours of the night. Is it necessary? No. Is it great? Heck yeah.
Gaming on the ASUS CG32UQ is a blast. Not only do games look great across PC, PlayStation 4, and Nintendo Switch, it does seems to be slightly faster than my Philips TV. This is particularly noticeable for me in games like Tekken 7 (PC and PS4) and Super Smash Bros Ultimate (Switch). You can take advantage of HDR features on the PS4 with this monitor.
What's more interesting is that on Tekken 7, it seems like that the response time is just a bit faster on PC compared to its PS4 counterpart. It's barely noticeable so most people wouldn't realize it but as I play competitively, every single frame matters.
Another great thing about the ASUS CG32UQ with regards to console gaming is that the stand doubles as a USB hub. My PS4 only has two USB ports, and one of them is reserved for an external HDD. Now I can just charge my DualShock 4 controller via the monitor stand, and it even has a nice platform for me to place two controllers on. It's convenience that also allows for a cleaner, space-saving gaming setup.
It's worth noting that if you decide to mount the monitor on the wall or ceiling, you can actually use the stand itself as a headphone / gaming headset stand. It comes with an additional accessory that allows you to convert it into that. That way, you get a headphone stand and can still have it function as a USB hub.
The ASUS CG32UQ has built-in 12W stereo speakers. You can get audio transmitted from devices, like the PS4 and Nintendo Switch for example, via HDMI and it will automatically play the audio. The volume is actually louder than I expected and the sound quality is decent. However, it lacks the crisp detail of a standalone speaker.
It's very convenient to have but if you have your own set of speakers, you may want to opt for that instead. Keep in mind that this does have a 3.5mm audio jack so you can also plug in a headphone or compatible speakers for a better audio experience. Personally, I would use the built-in speakers over most portable speakers because of the volume.
ASUS CG32UQ Verdict
The ASUS CG32UQ monitor is great for both PC and console gaming. It has features that's suitable for console gaming in the next generation, and the colours are actually good enough for creative work. It feels like a TV but with the added benefits of a gaming monitor.
I personally only have two complaints, and that is the choppy OSD animations as well as the 60Hz refresh rate. It's understandable that console games typically don't go past 60 FPS but I figured they would make it more viable for PC gamers as well if they pushed it to at least 120Hz.
Some of you may prefer it to have additional ports, perhaps an extra DisplayPort or a DVI-D input. I feel that the ports are more than enough especially given that it's geared towards console gaming. With that, I award the ASUS CG32UQ console gaming monitor with our Silver Pokdeward.