Review
ASUS Chromebook Flip C434T Review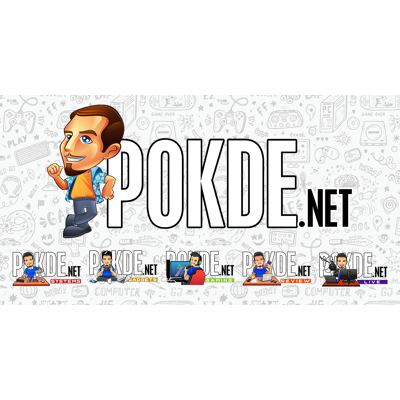 Overview
2 Years Global Warranty
(1st year with Perfect Warranty)
Positives
+ Sleek all-metal design
+ Excellent display for watching movies on
+ Keyboard delivers a great typing experience
+ Chrome OS delivers great battery life
+ Impressive hardware for a Chrome OS laptop
Negatives
- Considerably hefty for a 14" laptop
- Priced on the premium end of Chromebooks
As Windows and Mac continue to be the mainstream Operating Systems (OS) of the computing world, alternative OSs like Linux and Chrome OS do have their own following, albeit being somewhat niche. These OSes' functions and support may not be as complete as the mainstream, but they are gradually improving to be able to function as a daily driver for some.
Today we'll be looking at the ASUS Chromebook Flip C434T, a Chromebook that is a rarity among its likes, as everything about this ChromeBook is built with a touch of premium. It is a breath of fresh air since other than a distinctive few, Chromebooks are entry-level notebooks that leave a lot to be desired.
Overview
Shod in a sleek aluminum casing, the ASUS Chromebook Flip C434T is a pleasant sight to behold. On the other side of the lid, the display is trapped behind glass and is an excellent complementary to the silver aluminum shell.
What is interesting is the 14″ display that is packed into this laptop. The overall laptop size resembles a 13″ laptop, and it is due to the beautiful thin bezel that ASUS managed to squeeze a 14″ display into. What is remarkable is that many of the more affordable laptops are marketed with "Ultra-Thin Bezel," but more often than not, they aren't much slimmer than regular ones. The thin bezels you are seeing here is really thin by my standards.
The touch screen is a welcome sight since Chromebook accommodate Android apps. While most apps work well with keyboard and touchpad, some still need the touch screen. Most of these are games, such as PUBG Mobile that requires touch screen to play, although why are you playing PUBG Mobile on a 14″ laptop is beyond us.
Squeezing a big display in a small casing does have its trade offs. Add that on to its premium built, the ASUS Chromebook Flip C434T is a tad heavy to carry. Just shy of 1.5kg, it is an unusual weight for a laptop this size, but nonetheless compared to a conventional laptop, the ASUS Chromebook C434T is definitely lighter to carry around.
When it comes to I/Os, there is quite the assortment here. You get a USB Type-A, two USB Type-Cs, one audio combo jack, and a MicroSD slot. Despite the thin profile of the laptop, we appreciate that ASUS still managed to include a USB Type-A port, as most peripherals still rely on that. I am a little bit concerned about the absence of a HDMI-out port though, as without it, the laptop is unable to connect to external monitors or projectors, limiting its potential as a business laptop. Then again, modern projectors and TV nowadays often come with wireless casting function, and the USB Type-C slot allows for HDMI converters or extenders. Not to mention the fact that the number of displays supporting USB-C input are actually growing. An interesting addition to the features list is the presence of a volume rocker, a common sight on smartphones, reminding us that the Chromebook transcended from Android.
Specifications
CPU
Intel Core m3 8100Y @ 1.1 GHz (up to 3.4 GHz Boost), 2C/4T, 14nm++
RAM
4GB LPDDR3 onboard
GPU
Intel UHD Graphics 615
Storage
64GB eMMC
Software
Chrome OS
Connectivity
WiFi 5 (802.11ac)
Bluetooth 4.0
2 x USB-C (USB 3.0)
1 x USB 3.0
1 x microSD card slot
Display
14″ FHD, NanoEdge slim bezel, 87% screen-to-body ratio
100% sRGB gamut
Audio
Stereo speakers
1 x 3.5mm combo jack
Power
45W power adapter, Type-C
48 WHr 3-cell Li-Ion battery
Dimensions
321 x 202 x 15.7 mm
Weight
1.45 kg
Compared against some of the laptops we have seen, this might not the grandest of components out there, but bear in mind, Chrome OS is not a hardware intensive OS, and it relies more on smartphone apps to get it running. Hence this package has more than what it needs to function smoothly.
User Experience
The first thing to address here is the gorgeous display. Covering 100% of the sRGB gamut, it is a joy to look at this display as the display's colors are sufficiently vivid to make watching movies on the Chromebook C434T a real joy.
In the audio department, the speakers churn out the audio facing downwards but it sounds surprisingly well. The audio is crisp and clear, and has an audible presence of bass in it, bringing appeal to music played on the Chromebook Flip. I did enjoy listening to music with this laptop, more than I expected I would. In essence, I did not expect this level of audio quality on a laptop within this price range, let alone on a Chromebook.
The keyboard is full-sized with half-height arrow keys. It is sufficiently tactile and has a good amount of travel The typing experience is pleasant enough for long hours typing without feeling fatigued. All in all, this is a keyboard that you would want on a companion like a Chromebook.
Following the typing experience, the great user experience also extends to the touchpad. The touchpad area is wider than usual, which is always welcome. Bigger is better, especially when it comes to touchpads. ASUS equipped it with palm rejection, which I found it a blessing since I have pretty big hands. Needless to say, palm rejection worked well enough here for me to enjoy using the Chromebook Flip.
Battery life is just great on the Chromebook Flip. It is rare for me to come across a laptop that can give me more than 9 hours of continuous usage. I brought it out for a full day, meeting clients, showing PowerPoint presentations, with some typing thrown in between. I see myself ending the day with 30% battery on most days, which is really impressive in my book.
Finally, I would like to address Chrome OS, in comparison to my initial experience with it a few years back. What used to be an odd idea from Google is now a highly refined operating system. The synergy in moving between Android and Chrome OS is phenomenal, and if you came from the Android OS, you would feel right at home after a few clicks.
Asus Chromebook flip or no flip? Conclusion
ASUS has built a solid machine that compliments the OS well. Great keyboard for an excellent typing experience, a beautiful screen for enjoying content on, phenomenal battery life courtesy of Chrome OS and the efficient hardware, all these in a gorgeous all-aluminium casing, this would be our idea of a definitive Chromebook.
It is however on the pricier side of things at RM2499, cementing its position as a premium Chromebook. With many good Windows laptops from ASUS themselves also vying the same price segment, you really need to ask yourself… Do you need a premium Chromebook? If you do, the Chromebook Flip C434T is an excellent choice.
Our thanks to ASUS Malaysia for providing us the ASUS Chromebook Flip C434T for us to test!
Also, check out our guide on how to install Linux's Steam on Chromebook so you can access more games on Chromebook!