Review
Tronsmart Apollo Bold Review – With a Focus on Value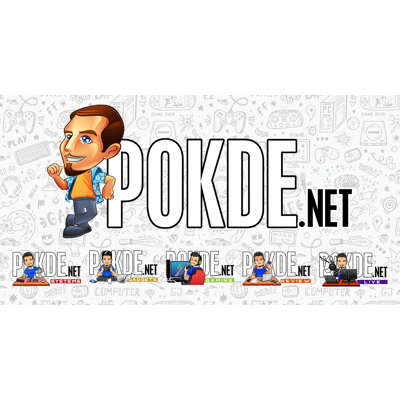 Overview
The Tronsmart Apollo Bold is a pair of TWS earbuds with a value-for-money proposition, offering performance typically expected of higher priced earbuds. Is it still worth your money? Let's find out.
Positives
+ Good, bass-heavy sounds
+ Decent soundstage
+ Call quality is great
+ ANC works great
+ Value for money
+ Has aptX support
+ Easy to carry around
Negatives
- Build quality feels rather cheap
- Tronsmart app is as basic as it gets
- Charging case battery life could be better
Unboxing the Tronsmart Apollo Bold
Let's kick off our Tronsmart Apollo Bold review with the unboxing. Inside the box of the Tronsmart Apollo Bold, you are expected to get at least the following items:
USB Type-C cable
User guide
Quick Start guide
Warranty card
Charging case
Spare ear tips
The Tronsmart Apollo Bold earbuds themselves
Appearance
Unlike their Onyx Ace, the Tronsmart Apollo Bold is meant to be a notable step up for their TWS offerings. It's mostly black with bronze accents, and the build is made up mostly of plastic. Starting from the back, you have the multifunction touch sensor with the Tronsmart logo on it. There's also an LED indicator light right below it.
Moving to the sides, you will start to see some holes just after the bronze accent. These are the microphone holes used by the Tronsmart Apollo Bold.
Moving over to the front, you have the charging contacts and the earpiece themselves. As you can tell by how it looks, these are in-ear buds so it's meant to fit right inside your ear. If the default ear tips aren't the right size for you, Tronsmart has include two sets of ear tips, each of a different size.
As for the charging case itself, it's basically just a black puck with a Tronsmart text on the top. You have the indicator light just below the center part of the opening lid and the USB-C port on the rear. The bottom part is simply empty.
Upon opening the charging case, you'll see two holes for the earbuds along with L and R symbols to denote which side the earbuds belong to. In case you're wondering, the charging case is made up plastic, and it feels rather hollow.
Overall, the Tronsmart Apollo Bold looks much better in pictures but when held in person, the build quality didn't seem as solid. It's not that it's made of plastic, but that it feels rather light and hollow. This makes it feel rather cheap, but I suppose if it's practical, there's really nothing to complain about.
If you want to check out another TWS offering by Tronsmart, check out our review of the Onyx Ace by clicking right here.
Specifications
Drivers
10mm Drivers
Frequency Response
20Hz – 20,000Hz
Impedance
32Ω
Chip
Qualcomm QCC5124 Supports aptX, AAC, SBC
Microphone
6 x microphones
Headphone Type
In-ear
Connector
Wired
USB-C
Wireless
Bluetooth 5.0 with HFP, HSP, AVRCP, A2DP
Wireless Range
15m
Noise-cancelling
Yes, Hybrid Active Noise Cancellation
Ingress Protection
IP45
Battery
Earphones
85 mAh
Charging Case
500 mAh
Dimensions
Earphones
16.86 x 23.13 x 23.96 mm, 7g x 2
Charging Case
29.45 x 19.03, 54g
Colour
Black
User Experience
Setting up the Tronsmart Apollo Bold is easy. Typically, it will automatically turn on when you take them out of the charging case. However, you can manually power it on / off by holding the multifunction touch sensor on both sides for 3 seconds. Most likely, it's not needed and if there's no response, it most likely means the battery is dead.
When the Tronsmart Apollo Bold earbuds are flashing red and white in alternating sequence, it means that it's in pairing mode. Simply enable Bluetooth connection on your smartphone / PC / laptop, find the device, and connect to it. This should take you less than 10 seconds to do. In case you run into trouble and would like to reset it, power it off first, and then hold the touch sensor for 10 seconds. If the light indicator flashes rapidly, then you've done it correctly.
The Tronsmart Apollo Bold doesn't need an app to use but there is a Tronsmart app available for customization. However, it's rather basic compared to other similar apps around. With it, you can check the battery life gauge, toggle ANC on / ANC off / Ambient Sound mode, change the equalizer setting, and update the earbuds.
It's worth noting that you can't have your own custom equalizer setting so you can only rely on 5 presets; Default, Classical, Jazz, Pop, and Rock. Initially, you weren't allowed to customized the touch commands but after a recent update, they finally added the feature.
As for what you can do with the multifunction touch sensor by default, I've listed it right below here for your convenience.
Multifunction Touch Sensor Shortcuts
Power it on / off = Hold both sides for 3 seconds
Play / Pause = Tap either side twice
Next track = Hold the right side for 2 seconds
Previous track = Hold the left side for 2 seconds
Increase volume = Tap the right side once
Decrease volume = Tap on the left side once
Answer / End phone call = Tap either side twice
Rejecting a phone call = Hold either side for 2 seconds
Toggle ANC / Ambient Sound = Tap either side three times
Toggle Voice Assistant = Tap once and hold on either side
As for sound quality, the Tronsmart Apollo Bold has a bigger emphasis on low sounds, resulting in somewhat heavy bass. The soundstage is decently spaced so it feels like you're in a small room while listening to it. As these are in-ears, it does a good job at sealing outside noise, which further makes ANC work a lot better. In case you're wondering, this does have aptX support.
The call quality is pretty good, as voices go through perfectly fine and it's even better for the person on the other side. This is because it does have environmental noise cancelling so they can hear your voice clearer. However, it does take a bit of time to get used to, at least for me, as having in-ears for calls make me feel disoriented. Having ambient sound enabled helps but this is subjective.
It's generally comfortable to use the Tronsmart Apollo Bold. Compared to the Sony WF-1000XM3, it doesn't weigh as much in your ears, and I can't feel it when i turn my head sideways. However, I can't use this for more than 2 hours as I ears start to feel the fatigue. This is normal, even with other earbuds, so I won't blame this on this pair of earbuds.
Personally, the earbuds feel a little cheap given the plastic build, but I would still say that it's within acceptable levels. The charging case however feels too cheap. It's so light and hollow that it feels rather fragile. With that being said however, it's worth noting that it has an Ingress Protection of IP45, which protects it from tools and small wires greater than 1 millimetre as well as low pressure water jets in any direction. This means that it would not be suitable to use for workouts or anything that will have you sweating profusely. 
As for battery life, I tend to get about 5 hours of use at about 75% volume and ANC enabled before the earphones die out on me. The charging case is able to get about 2 full charges, which is decent. While some may want the convenience of wireless charging, at this price point, I feel that it's okay to omit that.
If you want TWS earbuds and are willing to splurge, check out our review of the Sony WF-1000XM3 by clicking right here.
Tronsmart Apollo Bold Verdict
The Tronsmart Apollo Bold is a good pair of TWS earbuds. It's far from the best around but given the price and features, it still offers good value for money. The sound quality is good if you prefer bass-heavy sounds, decent soundstage, call quality is great, and ANC works great.
However, the build quality could use some improvements, the Tronsmart app is as basic as it gets, and I wished the charging case could hold at least another full charge's worth for the earbuds. At RM599, it may seem pricey but given the features that it offers, you would have to spend noticeably more to get a similar product.
At the end of our Tronsmart Apollo Bold review, I award this with our Silver Pokdeward.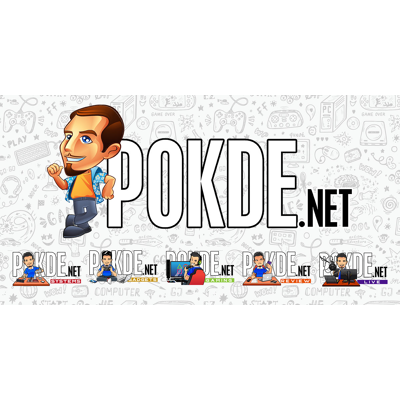 Big thanks to Tronsmart Malaysia for sending us this earbuds for the purposes of this review.