Review
ASUS ExpertBook B1 (B1500C) Review — a blast from the past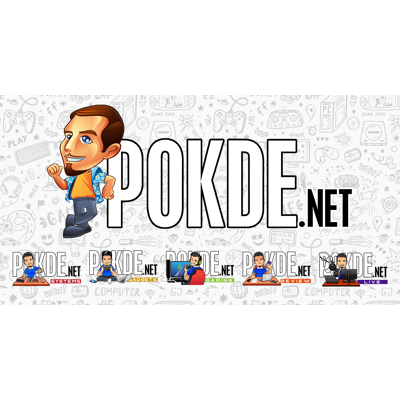 Overview
ASUS combined the latest 11th Gen Intel Core processor and other cutting edge features with some legacy features, like a VGA port and also a 2.5" SATA storage bay. While it might not be the lightest or thinnest laptop out there, these features do come together for a laptop that offers something for everyone.
Positives
+ Blue hues on the lid and keyboard deck look very classy
+ Good performance, especially with Performance Mode enabled
+ Great cooling capability
+ Surprisingly color accurate screen
+ Keyboard is comfortable to type on
+ Excellent array of I/O options, including VGA
+ Privacy shutter is a welcome addition
+ SSO fingerprint scanner works great
+ Designed with ease of maintenance and upgrades in mind
+ AI Noise Cancellation makes for noticeably clearer calls
Negatives
- Relatively poor battery life
- Display has disappointing color response
- Weak speakers
- Quite a lot of wasted space internally
The ASUS ExpertBook series is renowned for their portability and durability, which is necessary to meet the needs of professionals out there. Today, we will be looking at something that's a bit more affordable, the entry-level ASUS ExpertBook B1 B1500C. While it is the entry-level model, it has the biggest screen in the lineup, so it might get interesting. Let's see.
Unboxing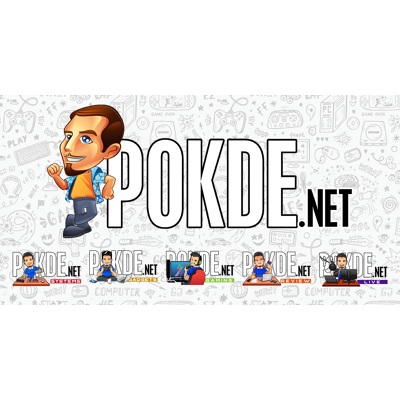 Packaging wise, the ASUS ExpertBook B1 is not particularly outstanding. It comes in a regular brown cardboard box, just like ASUS' more wallet-friendly offerings. Of course, this is also probably because it is actually the most affordable ExpertBook launched recently, so there's that.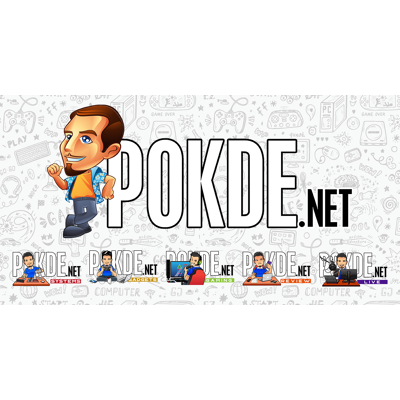 In the box, we didn't get much aside from the laptop and the power adapter. Even then, we didn't get the appropriate power adapter for Malaysia, as this is a sample sent directly from ASUS Taiwan. If you are getting one, rest assured that you will be getting the proper 3-pin plug as well as the usual documentation that you would expect with your laptop.
Appearance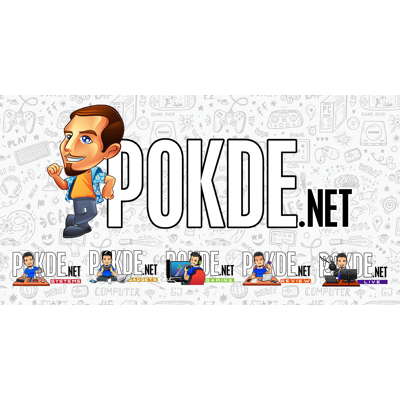 The lid of the ASUS ExpertBook B1 B1500C is extremely similar to the ASUS ExpertBook B9 I reviewed recently. It isn't as rough, as there isn't a ceramic coating here created via micro-arc oxidation, so we just have standard matte aluminum. I really dig the blue tones which set it apart from more boring black laptops, although ASUS officially calls this Star Black.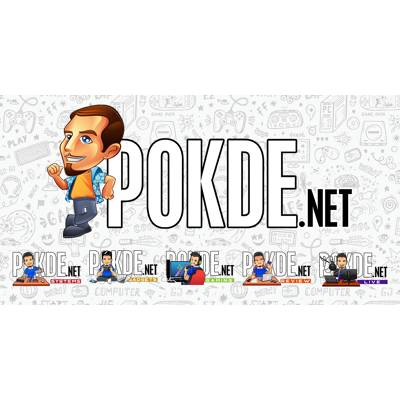 Now the underside of the laptop is actually, well, black. It's made of plastic, which is pretty expected, but it feels quite sturdy. There's actually the ExpertBook branding emblazoned on the vents, which I find to be quite a nice touch. There are four rubber feet in the corners, and all the screws are exposed, which bodes well for maintenance or upgrades down the line.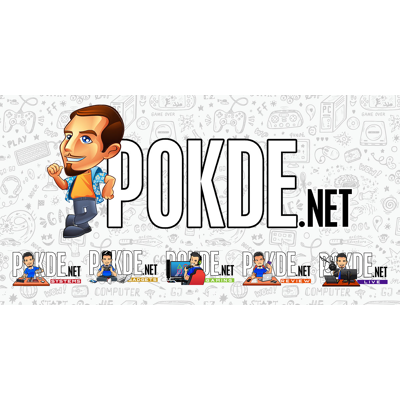 Once you open up the laptop you will probably notice a few things. The bezels aren't as thin as you might expect from a recent laptop, but that's fine since the ASUS ExpertBook series are designed to survive drops. And you might also notice the nice numpad squeezed into the side. It seems like ASUS really made an effort to squeeze it in, as you can see that the numpad has noticeably narrower keys as compared to the other keys.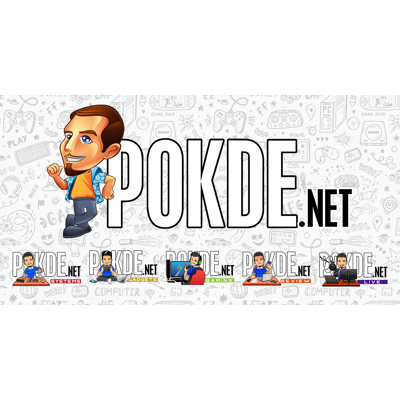 One quite interesting design choice that ASUS went with for the ASUS ExpertBook B1 is a full 180° ErgoLift hinge. Most previous ErgoLift designs do not go flat, so this is interesting. Personally I don't really find 180° hinges that useful, but I am sure some will, especially if you have to show what's on your screen to the person in front of you.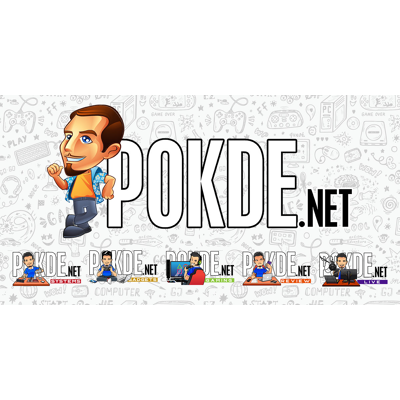 Overall I would say that the ASUS ExpertBook B1 B1500C looks pretty decent. It's not going to turn any heads when you whip it out at a meeting, but it won't embarrass you either. Which is good enough, I guess, for the entry level ASUS ExpertBook.
ASUS ExpertBook B1 Specifications
CPU
Intel Core i7-1165G7 @ 2.8GHz (up to 4.7GHz Boost), 4C/8T, 15W TDP, 10nm SuperFin
RAM
32GB DDR4-3200, dual-channel (16GB on-board + 16GB SO-DIMM)
GPU
Intel Iris Xe Graphics, 96EU @ up to 1.3GHz
NVIDIA GeForce MX330 2GB GDDR5
Storage
1 x 1TB WD PC SN530 PCIe 3.0 x2 NVMe SSD
1 x 2TB Seagate ST2000LM007 2.5″ SATA HDD
Software
Microsoft Windows 10 Pro
Intel Graphics Command Center
NVIDIA Game Ready Driver 471.41
MyASUS
ASUS Business Manager
DTS Audio Processing
McAfee Personal Security
Office Home and Student 2019
Connectivity
Intel WiFi 6 AX201 (2×2 WiFi 6 up to 2.4 Gbps)
Bluetooth 5.0
Intel I219-V Gigabit LAN
1 x USB-C (Thunderbolt 4, DisplayPort, USB-PD charging)
2 x USB 3.2 Gen2 (10Gbps), Type-A
1 x USB 2.0, Type-A
1 x microSD card reader
Display
15.6″ FHD (1080p) 60Hz IPS panel, CEC Panda LM156LF-5L06, 45% NTSC, 250 nits brightness
USB-C supports DisplayPort Alt Mode
HDMI 1.4 (up to [email protected])
Audio
Stereo speakers
Array microphone
1 x 3.5mm combo jack
Power
90W power adapter
USB-PD supported (USB charger not included)
42WHr Li-Po battery
Dimensions
358 x 237 x 19.4 mm
Weight
1.73kg
I have to mention that the review sample of the ASUS ExpertBook B1 B1500C we were provided with is not a Malaysian retail unit, and thus do not precisely reflect the experience that you would get with the retail units you can buy in Malaysia.
Performance
ASUS equipped our sample with both an SSD and a HDD, but Malaysian retail samples won't come with a HDD pre-installed. Speeds are excellent on the HDD, but the HDD is as slow as expected. I guess it is a good thing that ASUS Malaysia won't be throwing in a HDD, as I guess most people won't want to deal with that kind of speeds anyway.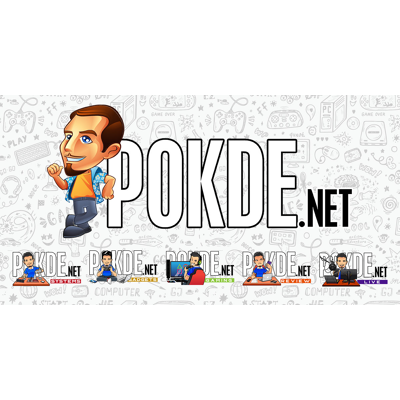 Cinebench sees the ASUS ExpertBook B1 outperform all the other laptops we have tested with similar 11th Gen Intel Core processors. Switching to the Performance Mode in ASUS Intelligent Performance Technology (AIPT) also gave us a nice performance boost, allowing it to nearly go toe-to-toe against the eight-core CPUs we have tested. Nearly.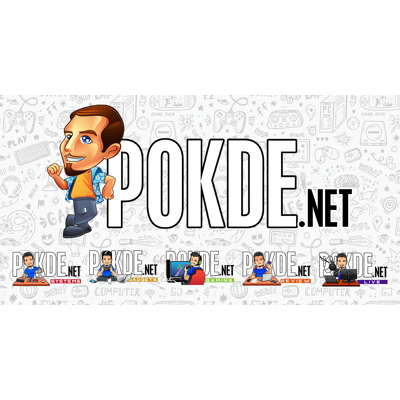 3DMark Time Spy also sees a nice performance boost by switching to the Performance Mode, but as you can see, the integrated Iris Xe Graphics actually outperforms the GeForce MX330 here, so I am not exactly sure why ASUS decided to go with a dedicated graphics solution for the ASUS ExpertBook B1 B1500C. I guess that's why ASUS Malaysia decided against bringing in the variant with the dedicated graphics here.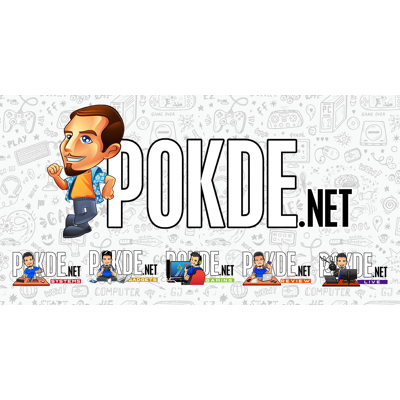 We can see a similar scenario here in Superposition, where the integrated graphics outperforms the dedicated GeForce MX330 here. You might also notice that Performance Mode does not do much here, and in fact we have some negative scaling. The difference is very marginal, but AIPT only affects the CPU, rather than the GPU, which is why a benchmark that only gauges the GPU does not benefit from having it enabled.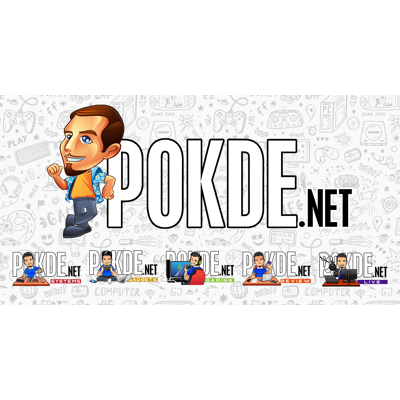 And that's why we see such a nice uplift in the PCMark 10 scores when we enable Performance Mode. It actually goes from the middle of the pack all the way to the top, which is a very interesting result. The ASUS ExpertBook B1 also has really high Productivity scores, which is appropriate for a laptop designed for, errr, productivity. The biggest change is seen in the Digital Content Creation score going from 3802 to 4352 points.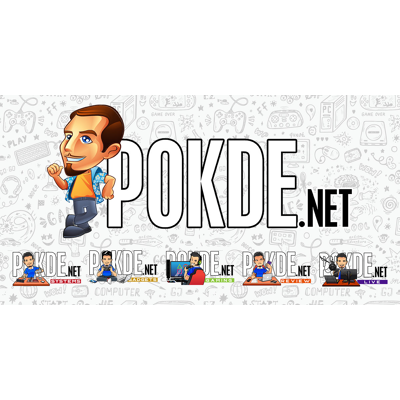 The battery life is somewhat of a bummer though, with the ASUS ExpertBook B1 B1500C only clocking in 6 hours and 7 minutes in the PCMark Battery Life benchmark, slotting it right at the bottom of the stack. It is probably somewhat expected though, since it has the biggest display and the smallest battery, while also being the only one with a dedicated GPU in this chart. Not a great combo.
Thermals
Just by looking at the graphs, you can see that the clocks are significantly higher in the Performance Mode. ASUS has just essentially doubled the power budget available to the CPU in long workloads, with the PL1 going up from 10W in the Balanced Mode to 20W in the Performance Mode. The average frequency goes from 1314MHz to 2088MHz, which is a very noticeable increase that we saw in the benchmarks above.
The GPU power budget is not affected, and we can see that the clocks are maintained. However since the cooling system in the ASUS ExpertBook B1 only relies on two shared heatpipes between both the CPU and the GPU, temperatures are now higher in the Performance Mode. I would say that that temperatures are still very well controlled even in the higher performance setting, as the GPU remained below 88°C, while the CPU was kept below 88°C during the initial boost, while staying below 82°C when limited by the 20W PL1 power limit. In Balanced Mode, the system is even cooler. The GPU stays below 75°C with the CPU being below 71°C while being limited by its 10W PL1.
User Experience
Display and Audio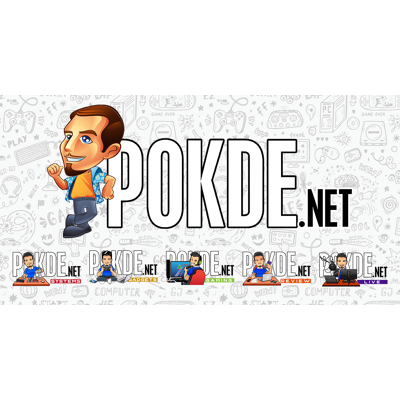 The ASUS ExpertBook B1 B1500C sets itself apart from its siblings with its large 15.6″ display, but that's about all that's good about the screen. Color response is lackluster, at around 57% sRGB, so you aren't recommended to be doing any photo editing on this laptop. But while it has pretty bad gamut coverage, it actually is surprisingly color accurate, with an average Delta E of 0.34. It was also surprisingly brighter than the 250 nits it was rated for, with it going up to 280 nits. Retail samples are only specced for 220 nits, which is actually a bit too dim for working in a well-lit environment.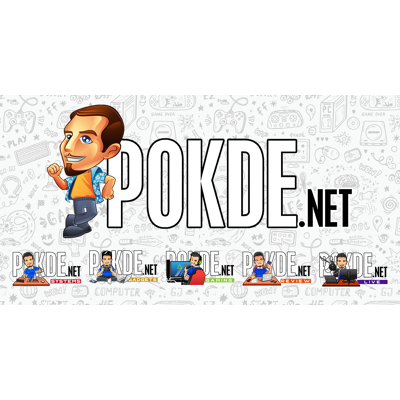 Audio is also not a strong suit of the ASUS ExpertBook B1 B1500C . It's not particularly loud, and the lower frequencies are also very distinctly missing. These are very basic laptop speakers, and I don't really hold it against ASUS for putting them here, as I don't think you are expected to enjoy music videos on your work laptop.
Keyboard and Trackpad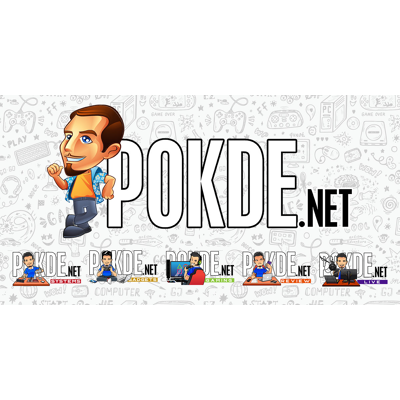 What I think you are expected to do most of on your work laptop is, of course, work, and thankfully the keyboard here is pretty good. It isn't as tactile as I would like, but there's sufficient travel to be decently comfortable to type on. And the fact that there's a physical numpad array here, means that those who need to key in a lot of numbers, will be well served. While the palm rest area is made of plastic, there's metal reinforcement beneath, which actually was sufficient to minimize the dreaded keyboard deck flex.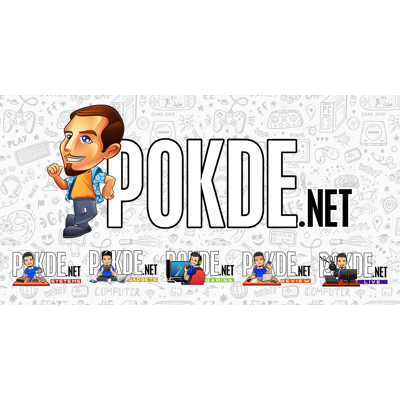 We will then take a look at the touchpad. So there's no NumberPad here, which is what you would expect, but it is also quite small for a laptop of this size. Our sample of the ASUS ExpertBook B1 also had a wonky touchpad that had problematic clickers. They did not offer any tactility when clicked, and had a tendency to just jam. However I do think it will not affect the final retail samples of the ASUS ExpertBook B1, as we have previously experienced similar issues with ASUS' pre-retail samples.
I/O Ports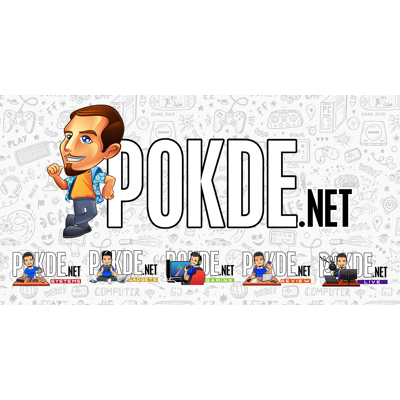 I believe the first thing that you have noticed in the image above is the VGA port. Yes, the ASUS ExpertBook B1 B1500C still comes with a VGA port, which I believe would make it the dream laptop to school teachers who still have to deal with VGA connections to the classroom projectors. Accompanying the antiquated port are the significantly more modern Thunderbolt 4, HDMI 1.4 and two USB 3.2 Gen2 ports, which are each capable of 10Gbps speeds. Pretty nice.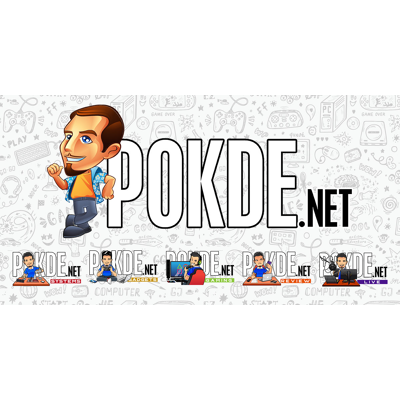 Over on the other side, we have the microSD slot, 3.5mm headphone jack and a USB 2.0 port. There's also a full-sized LAN port here on the ASUS ExpertBook B1, unlike the ExpertBook B9's odd microHDMI port that connects to a dongle for built-in LAN. The last orifice we have on this side is the Kensington lock slot, allowing you to physically secure your laptop.
Security and Privacy
As you would expect from a commercial laptop, the ASUS ExpertBook B1 B1500C is well-built to ensure your privacy and security. While it does not have the same IR facial recognition system of more recent ASUS laptops, it does have a physical privacy shutter over its webcam, allowing you to block the webcam when you don't need it.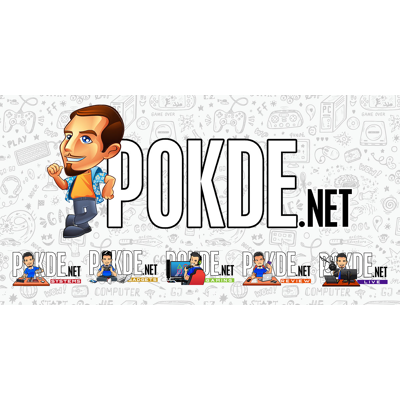 The fingerprint scanner is integrated into the power button, and it touts the single sign-on (SSO) feature where you can just press it firmly to turn on, and you will be logged in immediately as it caches your fingerprint data. You don't have to touch it again just for it to scan your fingerprint. It's pretty convenient, but I wish the power button was more tactile, as it had very little travel and I was always left wondering if I have actually pressed it or not until the boot logo appears. A larger button would have also made it easier to align my finger, as this little sliver of a fingerprint sensor doesn't give much room for error.
Upgradeability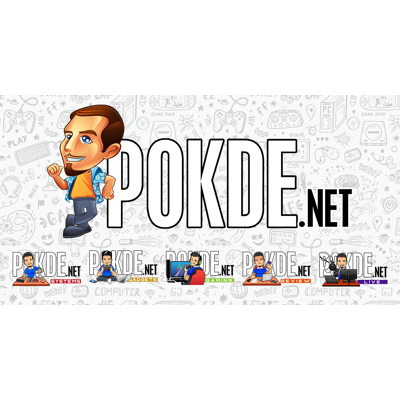 As mentioned earlier, the ASUS ExpertBook B1 has exposed screws on its bottom. That makes removing the 10 screws very simple, and then it is down to popping the plastic clips. With some gentle persuasion, the cover is off. All the screws are of the same length, so you don't have to worry about messing it up when you are closing the laptop. Just make sure to keep them in a safe place because ASUS didn't go with captive screws for any of them.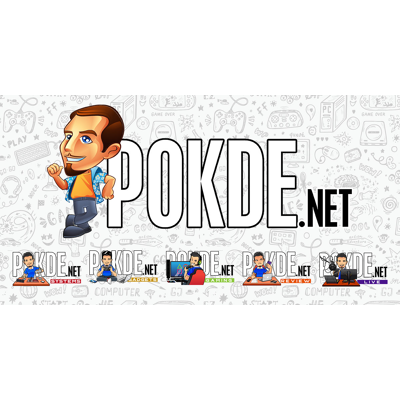 Unlike most recent laptops, the ASUS ExpertBook B1 B1500C still has room for a 2.5″ SATA drive. This is occupied by the HDD, but the Malaysian retail samples won't come with one, so you can upgrade it yourself. There's also the M.2 slot, which is also in a very convenient position. Last but not least, the SO-DIMM slot. For Malaysian retail samples, you can upgrade it yourself, as the variant offered in Malaysia will only come with 8GB of soldered memory.
There's a surprising amount of wasted space in the ASUS ExpertBook B1 B1500C's chassis, which makes me believe that ASUS could have optimized to accommodate a bigger battery. However I believe that it might be due to the fact that ASUS is offering the ExpertBook B1 in two flavors, 15.6″ and 14″, and they might share the same motherboard which is why we see the extra room around the battery and the motherboard.
Pre-installed Software
The ASUS ExpertBook B1 comes with a pretty appropriate set of pre-installed software. The only thing I don't like is the McAfee antivirus. The rest are fine. And MyASUS is really evolving into something that you will find quite useful, now offering the capability to not only update your drivers, but also toggle certain features. The Link to MyASUS feature is also very cool, and has improved over time to offer even more capabilities when linked to any Android device.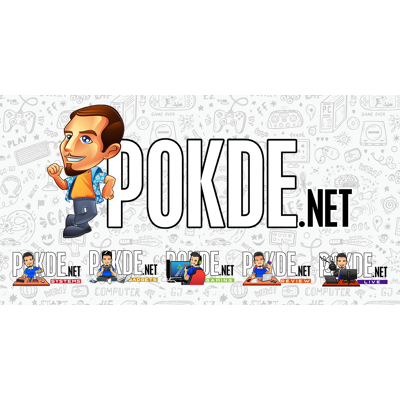 Beside the PrtSc key here is a hotkey to switch between the different AI Noise Cancellation modes supported by the ASUS ExpertBook B1. I was quite surprised to see it here, since ASUS has been equipping their laptops with the AI Noise Cancellation feature for quite some time now, but this is the first time I have seen a hotkey to toggle between the different modes.
Depending on whether you have multiple presenters or a single one, the ASUS ExpertBook B1 B1500C can accommodate its noise cancellation algorithm. The test above uses the single-presenter mode, which isolates my voice very well from the background noise. Give it a listen.
Conclusion
The ASUS ExpertBook B1 is actually a pretty decent commercial laptop that ticks most of the right boxes. It runs pretty cool, has a good keyboard, and is relatively compact. I also really appreciate the comprehensive port selection, which includes even a legacy VGA port. The expandability is also very nice, especially since you can throw in an inexpensive 2.5″ SATA drive to upgrade your storage. The weight is on the heftier side of things, but ASUS will point you towards the pricier ExpertBook B5 or B9, if you want a lighter laptop.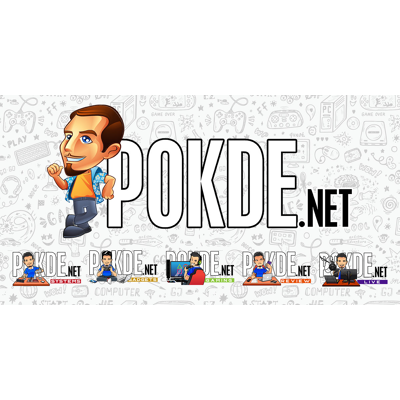 With that said, I would consider the ASUS ExpertBook B1 B1500C to be quite reasonably priced at RM3759. And that's even if you disregard the three-year warranty that the ASUS ExpertBook B1 comes with. The ASUS ExpertBook B1 isn't targeted at the average consumer like yours truly, but instead it is intended for companies which will really appreciate the three-year onsite warranty to ensure minimal downtime in their operations. Even then, I do believe that those who need a no-frills 15.6″ laptop for their casual use, can consider picking the ASUS ExpertBook B1. It is a decent laptop with remarkably few flaws.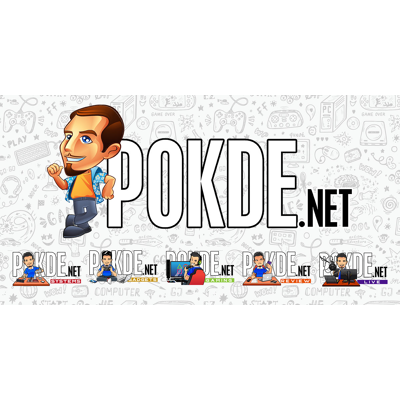 Our thanks to ASUS Malaysia for sending us the ASUS ExpertBook B1 for review.