Review
ASUS ExpertBook B9 (B9400CEA) Review — an evolution in the right direction
Overview
The exotic magnesium-lithium alloy makes a return this generation, but ASUS adds a few nice features to the ASUS ExpertBook B9 (B9400CEA) to further improve the overall user experience and performance, making it an even more impressive ultraportable machine than its predecessor.
Positives
+ Simple yet beautiful design
+ Extremely portable at just a bit more than 1kg
+ Excellent battery life
+ Good display that's bright enough for outdoor use
+ Surprisingly loud speakers
+ Keyboard and trackpad are a joy to use
+ ASUS AdaptiveLock is a nice feature to have
+ Both IR facial recognition and fingerprint login available
+ Great selection of I/O ports
+ MyASUS is excellent and is just getting better
Negatives
- Performance is slightly underwhelming
- AIPT doesn't offer a consistent performance boost
- No memory card reader
The ASUS ExpertBook B9 (B9450) we previously reviewed was already an absolutely stunning machine, with great performance in an ultra-light form factor. Today we will be taking a look at the refreshed version, the ASUS ExpertBook B9 (B9400), which is based on the same design, but with the latest 11th Gen Intel Core processor and a few updated specifications.
Unboxing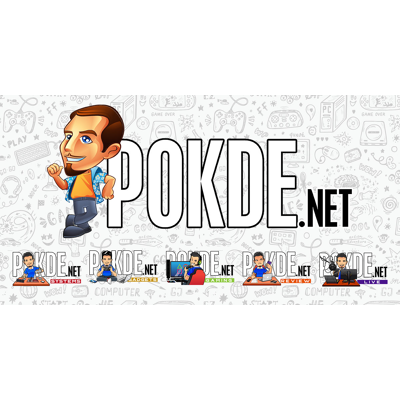 The packaging of the ASUS ExpertBook B9 is quite premium, with the laptop and documentations offered in one box, and the charger and Ethernet dongle in the other. The charger's box can also be turned into a laptop stand simply by flipping it over, but to be entirely honest, I don't see why anyone would actually need that, considering that the ASUS ExpertBook B9 sports a good enough tilt for most people.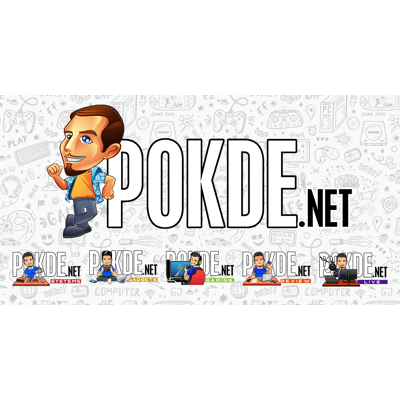 Our unit arrived was sent to us from Intel, and seems to have come directly from ASUS HQ in Taiwan. The power adapter is similar to what ASUS has bundled in most of their recent laptops, providing 65W of power via the USB Power Delivery (USB-PD) protocol. It's quite compact and will easily fit into any bag. The ASUS ExpertBook B9 also comes with a nice sleeve to protect it during transportation.
Appearance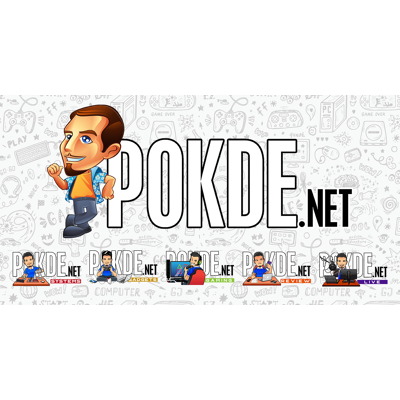 The most unique aspect of the ASUS ExpertBook B9's design is the materials used in its construction. While most laptops go with either aluminum or plastic shells, the ASUS ExpertBook B9 sports a exotic magnesium lithium alloy chassis. As if that isn't cool enough, ASUS also applied a micro-arc oxidation layer to create a hard ceramic layer to protect the underlying metal from corrosion. It is both stunning to behold and hold, with a sparkly matte finish that ASUS dubs Star Black.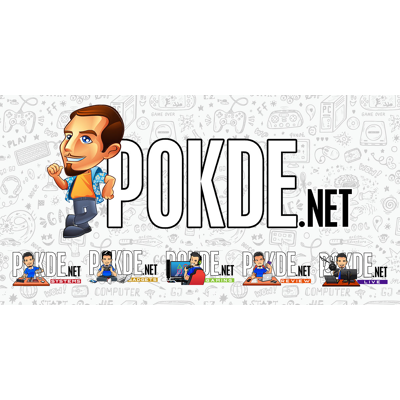 ASUS used a very angular design that really reflects the no frills direction of the ASUS ExpertBook series. It is also one of the few 11th Gen Intel Core laptops that ASUS released recently with an actual vent, unlike their latest ASUS ZenBooks which have slits there simply for aesthetic purposes.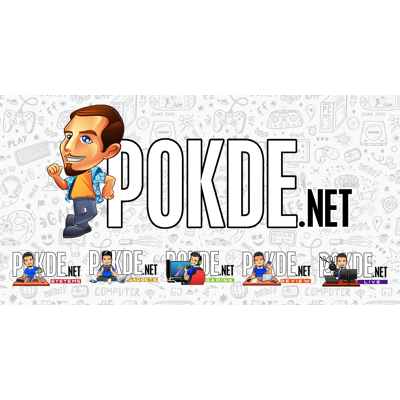 There is a very minimal bezel around the display, which is expected from a machine as premium as the ASUS ExpertBook B9. The ASUS ExpertBook B9 also sports a more noticeable tilt angle with its ErgoLift hinge, which is perfect if you plan on doing some extensive typing on the machine when on the go.
ASUS ExpertBook B9 Specifications
CPU
Intel Core i7-1165G7 @ 2.8GHz (up to 4.7GHz Boost), 4C/8T, 15W TDP, 10nm SuperFin
RAM
32GB LPDDR4X-4266, dual-channel (on-board)
GPU
Intel Iris Xe Graphics, 96EU @ up to 1.3GHz
Storage
2TB Samsung PM981 3.0 x4 NVMe SSD
(2 x M.2 PCIe 3.0 x4 NVMe slots)
Software
Microsoft Windows 10 Pro
Intel Graphics Command Center
MyASUS
DTS Audio Processing
McAfee Personal Security
Office Home and Student 2019
Connectivity
Intel WiFi 6 AX201 (2×2 WiFi 6 up to 2.4 Gbps)
Bluetooth 5.0
Intel I219-V Gigabit LAN (via micro HDMI dongle)
2 x USB-C (Thunderbolt 4, DisplayPort, USB-PD charging)
1 x USB 3.2 Gen2 (10 Gbps)
Display
14″ FHD (1080p) IPS panel, AUO B140HAN06.B, 100% sRGB, 400 nits brightness
USB-C supports DisplayPort Alt Mode
HDMI 2.0 (up to [email protected] Hz)
Audio
Stereo speakers, certified by Harman-Kardon
Quad microphone
1 x 3.5mm combo jack
Power
65W power adapter, USB-PD support
66WHr Li-Po battery
Dimensions
320 x 203 x 14.9 mm
Weight
1.005kg
Performance
The ASUS ExpertBook B9 we have here today features the 11th Gen Intel Core i7-1165G7, which is going to be a pretty huge upgrade from the Comet Lake-powered ASUS ExpertBook B9 (B9450) that came before it. We had no idea why the previous generation didn't pack the Ice Lake processor instead, considering that battery life is a major focus with the professional ambitions of the ASUS ExpertBook B9 series. But all we can say is ASUS has more than redeemed themselves.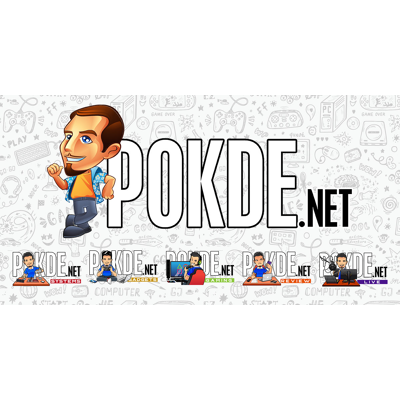 Unlike the ASUS ExpertBook B9 (B9450) that we reviewed, the ASUS ExpertBook B9 today has a single 2TB drive that's partitioned into two logical drives. The same Samsung PM981 is used here, although I am quite surprised that ASUS didn't equip the ASUS ExpertBook B9 to support M.2 PCIe 4.0 drives, considering that the 11th Gen Intel Core processors do support the the faster interface.
If you want, you can always drop in a second SSD for RAID 0 or RAID 1, depending on whether you need faster speeds with data striping, or an exact copy of whatever you have in your primary drive. Performance wise, I don't think you will need to run a Samsung PM981 in RAID 0 anyway, given that it is plenty nippy for pretty much anything you need.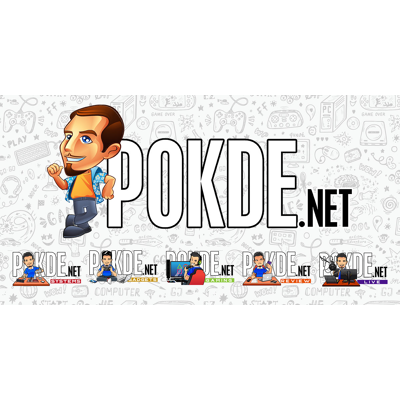 Cinebench R20 sees the ASUS ExpertBook B9 deliver middling results when it comes to the single-core performance, but lose out to the other 11th Gen Intel Core laptops we have tested. It does quite handily beat its predecessor though, which also actually exhibited a similar scenario of slightly underperforming when pitted againsts its peers with the same processors.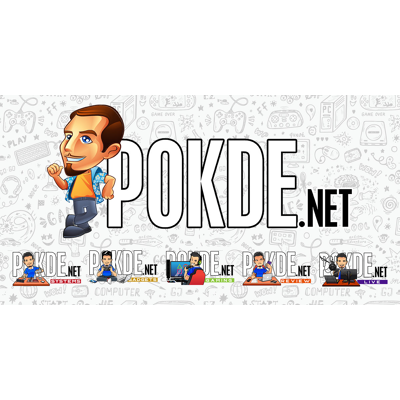 Superposition sees the ASUS ExpertBook B9 flex it's graphics performance, and it delivers more than 4X the performance of the ASUS ExpertBook B9 (B9450). The Intel Iris Xe Graphics is really quite formidable in the latest Tiger Lake processors.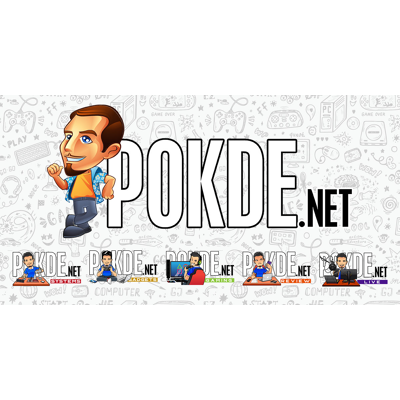 Here we can see a similar scenario when the ASUS ExpertBook B9 is compared against its predecessor, but it is somehow the slowest of the 11th Gen Intel Core laptops we have tested. While previously AMD's Vega graphics architecture offered a good lead when compared against Intel's solutions all the way up to the Gen11 GPU architecture, the Iris Xe Graphics proves potent enough to beat it.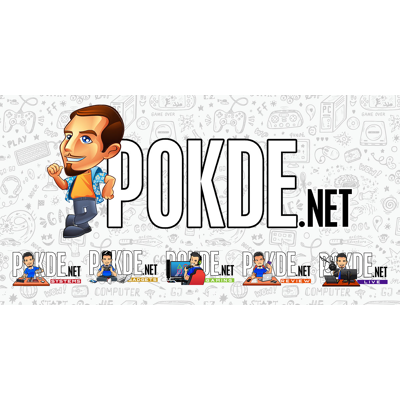 PCMark reveals that the ASUS ExpertBook B9 has plenty of performance for pretty much everything except Digital Content Creation. That's pretty much expected, but if you want to do some photo editing or light video editing, the ASUS ExpertBook B9 is definitely more than ready to handle it.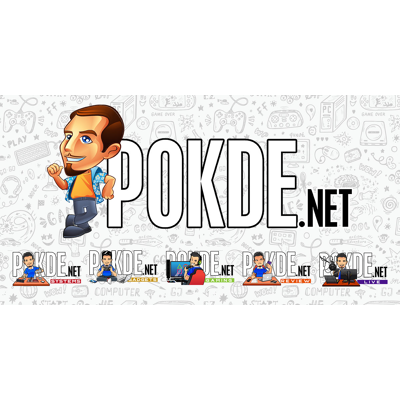 Battery life is a strong advantage on the ASUS ExpertBook B9. It managed a good 13 hours and 59 minutes running the battery life benchmark. Despite it being this light, ASUS managed to cram in a 66WHr battery and use a bunch of hardware-based power saving measures like panel self-refresh, on top of the 11th Gen Intel Core processor that can sip less than 2W at idle.
ASUS Fan Profiles?
The ASUS Intelligent Performance Technology (AIPT) allows you to toggle between three modes which ASUS peculiarly dubs Fan Profiles. There's Whisper, Standard and Performance mode, with the following PL1 and PL2 limits:
| | | |
| --- | --- | --- |
| | PL1 limit (long boost) | PL2 limit (short boost) |
| Performance Mode | 20.5W | 32W |
| Standard Mode | 20.5W | 25W |
| Whisper Mode | 18W | 20W |
While the Performance Mode might look like it will offer the best performance, it doesn't actually do that well when it comes to a heavy, sustained load like Realbench's stress test. Nearly immediately after the stress test is started, the PL1 limit drops down to just 9.5W, which is really abysmally low.
Standard Mode was actually able to sustain the PL2 boost limits for about 50 seconds before dropping down to the PL1 limit and later further tapering down the power limits. It seems like the Performance Mode is intended for bursty workloads, rather than longer workloads, where the Standard Mode seems to hold its ground better.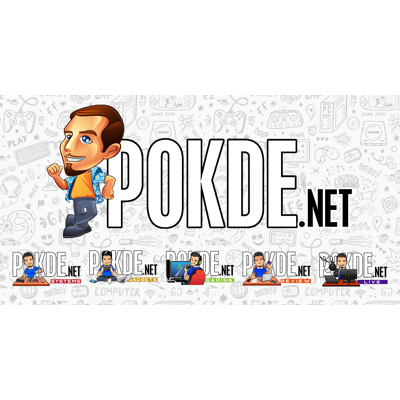 This is actually evident in our benchmarks which actually see the Standard Mode deliver better scores across the board, except in the single-core portion of Cinebench R20. This is definitely quite peculiar as it seems that ASUS designed the ASUS ExpertBook B9 to limit itself even before temperatures have hit alarming levels. The temperatures that the ASUS ExpertBook B9 hit before it started lowering the power limits was just 81°C, which is really quite low for recent Intel-based systems.
User Experience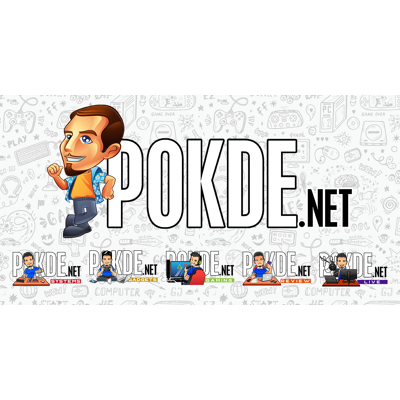 The ASUS ExpertBook B9 is an ultraportable laptop for those who don't mind paying extra for the luxury of literally lightening their load. It is definitely on the pricier side of things, but what you get is a laptop that's so light, you can put it in a bag and forget you have a laptop. Or you know, carry it around in one hand like a file. It will most probably be lighter than some files you have carried around too. And yet it is MIL-STD810H rated.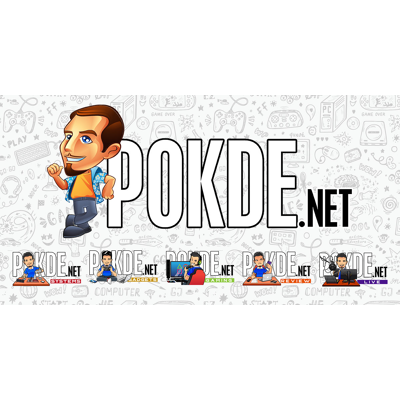 The lid's hinge is extremely light, which is great if you often open your laptop with just one hand. It very smoothly opens and the ErgoLift hinge slides under the laptop to raise it up. It is worth mentioning that while the dugi seems to be quite sturdy, you can get it to exhibit a bit of flex if you press hard on the lid or keyboard deck.
Display and Audio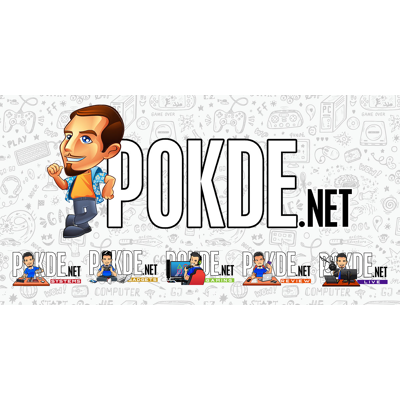 While I assume that the ASUS ExpertBook B9 isn't intended for content creators, it does have a good display panel here. It covers 97.1% of the sRGB gamut and 70% of the DCI-P3 gamut, which is slightly lower than its predecessor. However it does have the benefit of being a much brighter panel, capable of 327.53 nits according to our measurements. It will definitely be more capable when used outdoors.
The ASUS ExpertBook B9 sounds great too, despite it only packing a pair of stereo speakers. It has an excellent representation in the mids and highs, although it doesn't do bass that well. Pretty much what you would expect from a laptop of this caliber. One thing worth noting is that they are very loud, and I actually found anything above 60% to be too loud with the ASUS ExpertBook B9 set directly in front of me.
If the sound is not to your tastes, you can also fire up the included DTS Audio Processing software to adjust the audio profile. It is a bit less feature-packed than AudioWizard though, which was offered on the ASUS ExpertBook B9's predecessor.
Keyboard and Trackpad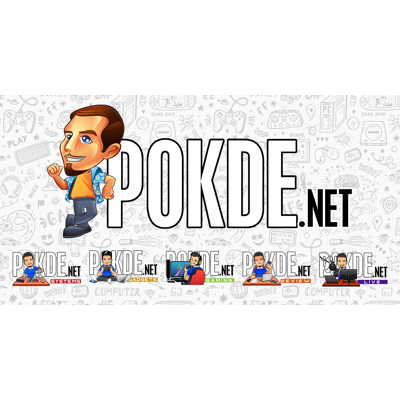 ASUS has been pretty consistent with their keyboards, and the ASUS ExpertBook B9 is no different. It feels pretty nice to type on with sufficient tactile feedback and a just the right amount of travel. It is also spill-resistant. We have yet to test out the spill resistance for ourselves, but we have seen the ASUS ExpertBook B9 (B9450) get a whole glass of water poured onto it and it was entirely unaffected, so it does seem pretty amazing.
And of course the ASUS ExpertBook B9 packs ASUS' NumberPad 2.0. It is a numpad in the trackpad, and it does make keying in numbers in Excel a much better experience than pecking away at the number row in the keyboard. The oversized trackpad itself is excellent too, with precise tracking and a great feel to it, thanks to the matte glass covering. I wouldn't miss my mouse if I had the ASUS ExpertBook B9 to use on the go.
Security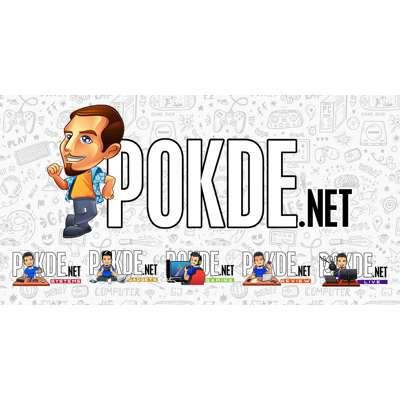 While we have been looking at the ASUS ExpertBook B9 from a rather layman point of view, it is actually designed for enterprise users. And as such, it actually comes with an overkill level of security. The little black rectangle to the left of the webcam is actually the proximity sensor, and it allows the ASUS ExpertBook B9 to sense when you are leaving the laptop, immediately locking the device down to prevent your sensitive data from being viewed by other people.
When you get closer, it will wake the laptop and trigger the integrated infrared camera to look for your face to unlock itself. ASUS calls this the ASUS AdaptiveLock feature. Yes, the ASUS ExpertBook B9 does have a nice IR facial recognition system. For those who are particular about their privacy, the ASUS ExpertBook B9 also has a physical shutter over its webcam, allowing you to block it out.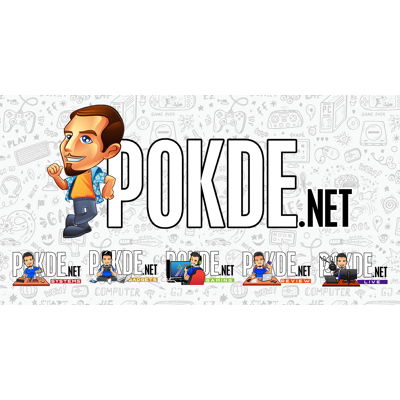 There's also a fingerprint scanner for those who prefer this method of entry. As far as I know, the ASUS ExpertBook B9 is the only laptop left in ASUS' lineup to still offer a fingerprint sensor along with the IR facial recognition system. I do prefer fingerprint sensors, but I think to further enhance the convenience, ASUS could have implemented a SSO fingerprint sensor that are integrated into the power button, like the one we see in the ROG Zephyrus G14.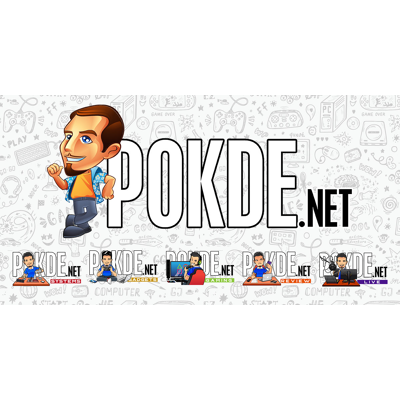 As a machine designed for enterprise deployments, ASUS integrated an Ethernet NIC into the ASUS ExpertBook B9 itself, so that the laptop will have a fixed MAC address, a feature necessary for certain enterprise-class security measures. Due to its ultra-thin profile, ASUS couldn't integrate an Ethernet port, and instead went with a micro HDMI port that connects to the included dongle. While I feel few people will ever need it, it is nice to see ASUS provide this feature as an option to those who do.
I/O Ports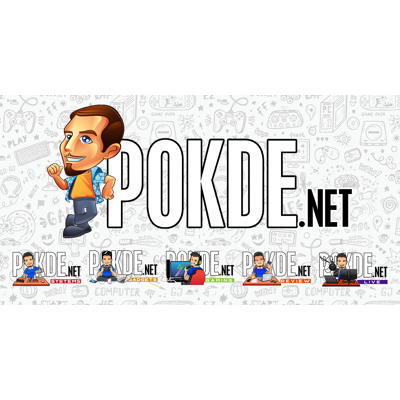 Since that we are already talking about the LAN port, let's talk about the rest of the I/O on the ASUS ExpertBook B9. Similar to their direction with the ASUS ZenBook series, ASUS designed the ASUS ExpertBook B9 with a full-sized USB-A 3.2 Gen2 port that can provide for up to 10Gbps speeds. Nice to see ASUS not only provide a convenient port for connecting your peripherals to, but also making sure to wire it up to offer the fastest speeds supported by the USB-A port. There's also a 3.5mm combo jack here along with a Kensington Security Slot.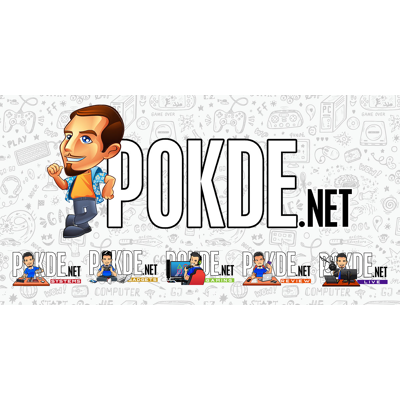 Over on the other side, there's a full-sized HDMI 2.0 port beside the micro HDMI port that's actually a LAN port. Two Thunderbolt 4 ports round up the I/O on the ASUS ExpertBook B9. It supports the DisplayPort Alt Mode as well as USB-PD charging. The ASUS ExpertBook B9 will be perfect to pair up with a display like the ASUS ProArt PA27AC which can double as both an external display and a power adapter for the ASUS ExpertBook B9.
The only thing I feel lacking here is a memory card reader. While I understand that the ASUS ExpertBook B9 is targeted towards business users who probably won't care for a microSD card reader, as a content creator, a memory card reader is pretty important to me personally. But oh well, at least there are sufficient USB-C ports for something like the Ugreen X-Kit.
Pre-installed Software
MyASUS is included with the ASUS ExpertBook B9. It is a nice suite that compiles most of the toggles for the features offered by the ASUS ExpertBook B9. There's also Link to MyASUS, which allows you to mirror your phone screen to the laptop's displays, among other things. Switching to the ASUS Intelligent Performance Profile is also done in MyASUS, but as we have seen in the performance tests, it doesn't necessary improve things.
There's ASUS Business Manager here too, that's more oriented towards allowing business to streamline their IT management. ASUS seems to have removed the My Logo feature that allowed users to change their boot logo though, which is a shame. I would have loved my laptop to boot with the Pokde.net logo.
Conclusion
On the surface, the ASUS ExpertBook B9 might seem like a pretty standard refresh to the ASUS ExpertBook B9 (B9450). But on top of offering an upgrade to the 11th Gen Intel Core processor, it does pack quite a few extra improvements this generation. There's the ASUS AdaptiveLock proximity sensor to improve privacy, AIPT for better performance in burstier workloads and a brighter display, all of which come together to result in an even better laptop than its predecessor, which we awarded the Best Ultraportable Laptop of 2020.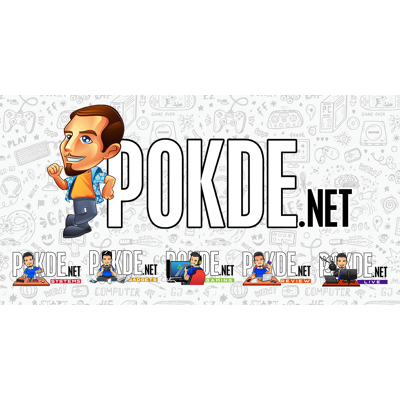 It probably goes without saying that such a machine is not going to be affordable, and the ASUS ExpertBook B9 definitely isn't. At $1999.99 (~RM8270), the ASUS ExpertBook B9 is really quite expensive. To be entirely honest, I wouldn't spend that much on a laptop, but then again it is intended for an entirely different income group than the one I am in. For jetsetters and businessmen who need a laptop with them at all times, the ASUS ExpertBook B9's price tag should be quite acceptable, especially considering the convenience that the ultra lightweight design and long battery life can bring to them.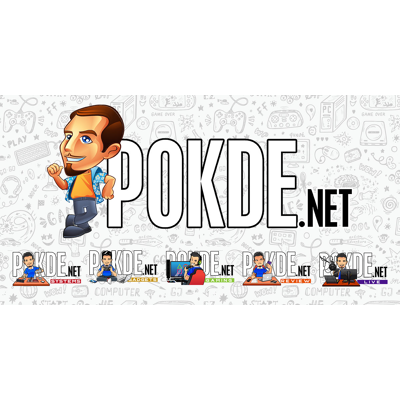 Our thanks to Intel for sending us the ASUS ExpertBook B9 for review.