Review
ASUS STRIX GTX 960 OC Review – The 1080p sweet 60's.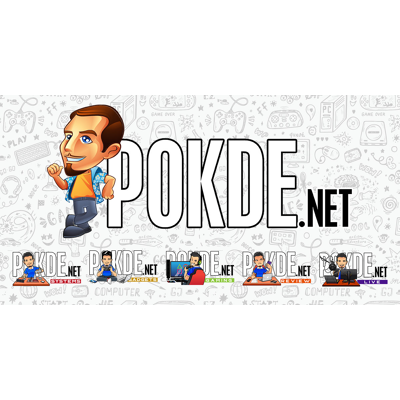 Positives
+ Good performance on 1080p
+ Low wattage usage
+ Low operation temperature
+ The 0db fan is somewhat awesome
Negatives
- 2GB is not enough for Witcher 3
- not fast enough for DSR 4K
- DSR 4K image quality on 23inches IPS panel not as sharp as you expect
Not sure if many NVIDIA users acknowledge about the well-known "60" in Nvidia GTX lineup. But to me, the NVIDIA GTX x60 cards represent cards with nice price-to-performance ratio. From the first member of the x60 family, the GTX 260 to the famous GTX 460 "Fermi done right", I also remember a little about the GTX 560Ti that used to be quite popular in Malaysia. That time when Nvidia 600 series came out, I saw tons of GTX 560Ti sales thread in Lowyat garage sales. GTX 660Ti didn't seem to stand out but the x60 series made a comeback with the GTX 760 that also became one of the more popular choices among gamers. This is only based on my observation though and I can't back it up with empirical data.
Earlier in January 2015, Nvidia continued the x60 lineage with new GTX 960 card, with the new Maxwell architecture. The card accelerated games with better performance, wattage, temperatures, features and OC headroom. I know this review is a little late but I am excited to share my opinion on behalf of Pokde.net regarding this card.
I have the ASUS STRIX GTX 960 OC which is really quite something with its features directed towards gamers. The ASUS STRIX GTX 960 has a Maxwell GM206 lying on the PCB with 2GB of GDDR5 memory. The chip comes with a factory overclocked core, and it's kept cool by ASUS' DCUII cooling technology that improves cooling. Also, the card's fans will not spin at all when it's not under heavy load.
Specification
The card only requires one 6pin PCIe power connector which shows that this card sips power. So theoretically this card will only consume about 150W. We come to that figure as we know the PCIe lane itself can deliver 75W and the 6 pin PCIe power connector also delivers 75W. By summing up the two power sources of the card, the card is able to draw a total of 150W. Although it has the possibility to draw that much wattage, according to NVIDIA the GTX 960 has a 120W TDP. More specification in the image below.
Appearance
I do believe that you guys know how a graphics card look like. But I would like to mention that the ASUS STRIX GTX 960 does not come with the usual DCUII card design. It uses their new STRIX design. For those wondering what in the world is STRIX, here is what ASUS says: "Taken from the ancient Roman and Greek word for owl, Strix means the keenest hearing and sharpest eyesight. Strix means feeling your environment so that you detect and react to the slightest movement. Strix means survival on the very edge of instinct. Strix is in your blood, as it is in ours." And so with the photo gallery below, I let the pictures tell its own story.
Test Machine
For the ASUS STRIX GTX 960 OC review, the rig specifications are listed as in the pictures below. I'm using the Xeon E3 1230V3 for some reason. Firstly, I don't overclock, and during the time I was transitioning from AMD to Intel, I was seeking a CPU that give me a good performance to value ratio. With the Xeon E3 1230V3, it's actually a i7-4770 without a iGPU and that is fine with me since the price is much cheaper than the i7-4770, and the iGPU in Haswell is pretty much pointless when it comes to serious gaming. For a guide on how I optimized my Xeon, click here.
| | |
| --- | --- |
| Processor | Intel Xeon E3 1230V3 @ 0.86v |
|  Motherboard | ASUS H87-PLUS |
| Memory | Corsair Vengence DDR3 16GB (4x4GB) |
| Storage | Corsair LS 120GB (System), Western Digital Blue 1TB (game) |
| Power Supply | Corsair TX650 V2 (80+ Bronze) |
Software
Let's talk about the software used in this review. First off, almost all the software used on the test is updated to the latest version. That's includes the operating system, system drivers, BIOS and graphic driver.
| | |
| --- | --- |
| OS | Windows 8.1 64bit |
| GPU driver | Nvidia 353.30 |
| Antivirus | Avast Free, Malwarebyte Free |
| Utilities | FurMark, Fraps, ASUS GPU Tweak, GPUZ, OBS, Steam, Uniplay, Origin, GOG Galaxy |
| Games | Witcher 3, Battlefield 4, The Crew, DOTA2 Reborn |
Performance
Okay let me explain about our new experimental benchmark methodology. We are testing the cards only with the games in our library and we don't run any synthetic benchmarks since we believe gamers bought their graphics card not to run synthetic benchmark, but to play games. So we only benchmarked gaming performance and ran a burn-in test with Furmark for a worst case scenario in terms of heat output and power consumption. We planned our tests to offer the most applicable information for you, as gamers. We monitored the average FPS only, and the reason why we only take the average FPS is because we need a stable average FPS rather than spiky minimum and maximum figures. We also took measurements of the temperature while we tested each game, and we monitored the system power usage of the PC for every test as well.
Since the ASUS STRIX GTX 960 OC supports 4K DSR, we also included benchmark scores for 4K DSR. We also overclocked the card as much as we can while maintaining stability in all games. So, we have explained our methodology, now let's take a look at the results!
Battlefield 4 (Multiplayer)
Battefield 4 (BF4) is meant for the online multiplayer experience, so why bother with single player benchmarks? I've run 30 minutes of BF4 multiplayer in Locker, with 32 players for each side, the game is filled with bullets flying around. This small map is quite graphically intensive as bullet trails and sparks filled my display. With two thousand tickets, I manage to run all the test within two rounds, taking me around 4 hours or more.
DOTA2 Reborn
At first I never thought to bench DOTA2 anymore since even the weaker ASUS GTX 750Ti can hit the 120FPS cap. But the new beta of DOTA2 Reborn is reportedly able to run at more than 120FPS. So without further ado, I benchmarked by playing several rounds of actual multiplayer games. For each round, I started the benchmark around the twelve minute mark as usually that is the time when the game become intense with ganks happening. For each round I spent about 30 minutes, and it took me about four games to obtain all the data I needed.
The Crew
The game was on sale last week made it affordable enough to add into our game collection. This is the game which made me delay writing out this review. I've became addicted with the game and I needed to run the benchmark repeatedly because I always forgot to monitor the power usage. Multiple times.
The Witcher 3
The new Crysis, I really want to emphasize that The Witcher 3 (W3) is the new Crysis. Forget about "Can it run Crysis?", it's way too old already and change it to "Can it run W3?". This game is has great graphics and you have to pay for it. For the benchmarks, I turned off NVIDIA Hairworks to maintain neutrality for AMD cards.
Furmark Burn-in
In some cases, graphics cards don't run as hot with games as some synthetic benchmarks can make it run. However in the case of the GTX 960, the temperatures we got in Furmark matched the average temperatures we got in the gaming benchmarks above. This is how far the ASUS STRIX GTX 960 can cook. I left it for over 40 minutes for lunch, after lunch I was pleasantly surprised to find the card to not be as hot as what I expected. The fan speed was running at only 60% based on GPU-Z. The card remained quite quiet even as the fan was spinning so fast.
Conclusion
ASUS STRIX GTX 960 performed really well in most scenarios. Gaming, power usage and OC headroom, I had much fun with it. It not only hits the gamers' sweet spot for 1080p gaming, but for me it has more to offer. ASUS GTX STRIX 960 is really good at OCing. Even though it had some stability issue in DOTA 2 Reborn and The Crew, I faced no problem at all with BF4 and W3, not even a single crash. But if you look at the FPS different, is is necessary to OC this card? My answer is NEIN. The factory overclock is already enough to do the job well, kudos to ASUS for tuning the clock speeds.
Suggestion and recommendation
To avoid any system failure or bottlenecks, you have to ensure that the other parts in your rig is on par with this card before upgrading. About the power supply, any affordable branded power supply should be OK for this card. I believe you only need a good 80+ certificated 450W or 600W power supply, for single card or dual card (SLI) setups respectively. I recommend you to get a good power supply like the new Cooler Master B series V2 series depending on your setup.
One more thing to take into consideration is your processor. Make sure you are using a suitable processor. My recommendation is a minimum of a 4th generation Intel i3 or 3rd generation Intel i5 and above. Or if you are using AMD, FX 6300 and above is recommended.