Review
ASUS ZenBook 14 (UM431D) Review ⁠— such a beauty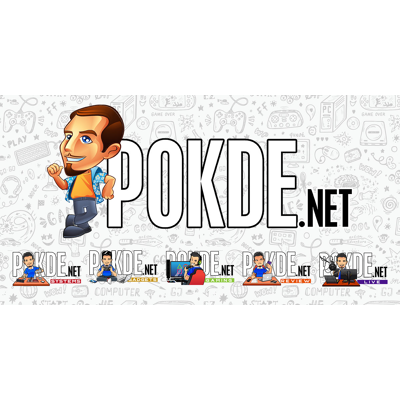 Overview
ASUS crammed an AMD Ryzen 5 3500U into the ASUS ZenBook 14 (UM431D) which offers one of the most beautiful designs ASUS has ever come up with. The best part is that unlike the other ASUS ZenBooks that came before it, this one is really quite affordable.
2 Year ASUS Global Warranty
(1st year with Perfect Warranty)
Positives
+ A very portable package, even the charger is really compact!
+ One of the most refined-looking laptops in its price range
+ Good performance across the board
+ Great battery life
+ Nice screen, albeit a bit dim
+ Excellent audio for a laptop of this size!
+ Good keyboard with sufficient travel and tactility
Negatives
- 6GB of usable RAM limits multitasking
- More USB 3.0 ports would have been nice
ASUS' ZenBook series has offered some of the sveltest laptops we have seen. While previous models packed the Intel Core U-series processors, the ASUS ZenBook 14 (UM431D) comes with a 2nd Gen AMD Ryzen 5 3500U. With AMD's chips being quite a bit more affordable than Intel's equivalent offerings, ASUS managed to pass some of the savings down to the end user. The ASUS ZenBook 14 is relatively affordable at just RM2999.
Simple box, spartan contents
With the ASUS ZenBook 14, you get pretty much only the basics. The box is actually quite pretty though, with a nice shiny sheen to it as compared to boring ol' brown cardboard. Aside from the compact 45W charger and stuff, the ASUS ZenBook 14 UM431D also comes with a sleeve to protect it from harm's way, a nice touch.
Timeless as ever
ASUS has never missed the opportunity to insert the word timeless when describing its Zen concentric circle finishes. I must say that they definitely got it right. Since the first ZenBook in 2011, the sleek concentric circles has left its permanent mark in ASUS' design language. And I am still not bored of it. Okay, maybe a bit. The laptop could have looked a bit more modern if the logo was offset, but the finish is still as attractive today to me as it was the first time I saw it on the back of the ASUS ZenFone 2.
With that said, the rest of the ASUS ZenBook 14 UM431D is also absolutely stunning to behold. Smooth curves flow into sharp angles, with no unnecessary lines breaking the harmony of the ASUS ZenBook 14. The bottom lid here is a beautiful metal slate, with only the strategically placed perforations for airflow and also for the speakers.
Instead of the concentric circles, the palm rest of the ASUS ZenBook 14 features a simpler brushed metal finish. It's a slight pity that the perforated area above the keyboard is not functional, but it still looks awesome and makes for a nice break in the finish as we approach the screen. The 14″ display in the ASUS ZenBook 14 UM431D is surrounded by a minimal black bezel, which fortunately is still home to a webcam at the top of the display.
For some reason ASUS used yellow text for the keyboard, which stands out against the Utopia Blue finish of the whole laptop. It's not ugly per se, but it is definitely a rather unique combination of colors.
Overall, I would say the design of the ASUS ZenBook 14 UM431D is still one of the best out there, despite this design being more than a year old as it is shared with the ASUS ZenBook 14 (UX433). Truly timeless.
Specifications
CPU
AMD Ryzen 7 3500U @ 2.1 GHz (up to 3.7 GHz Boost), 4C/8T, 15W TDP, 12nm FinFET
RAM
8GB DDR4 2400 MHz, dual-channel (soldered, non-upgradeable)
GPU
AMD Radeon Vega 8 Graphics
Storage
512GB SK Hynix PCIe 3.0 x2 NVMe SSD
Software
Microsoft Windows 10 Home
AMD Radeon Software Adrenalin 2019 Edition 19.12.1
ASUS Battery Health Charging
ASUS Splendid
Connectivity
Intel Wireless-AC 8265 (WiFi 802.11ac)
Bluetooth 5.0
1 x USB 3.0
1 x USB-C (USB 3.0, 5 Gbps)
1 x USB 2.0
Display
15.6″ FHD (1920 x 1080) LM140LF-3L03 IPS panel, 60 Hz refresh rate, 100% sRGB
1 x HDMI
Audio
4 x Harmon Kardon-certified speakers (2 x upward facing, 2 x down firing)
1 x combo jack
Power
45W power adapter
47 WHr 2-cell Li-Po battery
Dimensions
324 x 212 x 15.9 mm
Weight
1.39 kg
Performance
The specifications above slots it well into the mid-range segment of ultraportables, and without a dedicated graphics card, you won't be look at much gaming either.
Unlike most of ASUS' laptops, they used a SSD from SK Hynix here instead of their go-to Intel or Kingston SSDs. Performance is pretty similar to what we have seen from ASUS' mid-range laptops, so no surprises here. It boots in mere seconds and applications are very snappy, and that's all that matters.
As you might expect, the CPU performance isn't all that impressive, coming in below Intel's Core i5 8265U processors. But it doesn't trail behind that much anyway.
When it comes to GPU performance, the AMD Ryzen 5 3500U powering the ASUS ZenBook 14 UM431D pulls way ahead of the Intel Core i5 8265Us, and even blows the GeForce MX230 clear out of the water. Thermals are also well controlled as compared to its Intel brethren, with a maximum temperature of 80°C observed on the CPU cores.
For battery life, the ASUS ZenBook 14 clocked a respectable 5 hour 16 minutes in PCMark's Modern Office battery life test. This was with the screen at full brightness, which isn't exactly a normal test case but given the dim screen, you are more likely than not to use it at full brightness too if you are working in a well-lit environment.
User Experience
The ASUS ZenBook series usually sport very portable designs, with the exception of a few outliers. Slim and lightweight was the name of the game, and the ASUS ZenBook 14 UM431D doesn't break the trend. With a small footprint, slim profile and tipping the scales at at feather-light 1.39kg, the ASUS ZenBook 14 is one portable machine.
Good display, amazing sound
ASUS promised 100% sRGB color gamut with the ASUS ZenBook, but they fell a bit short of the mark. It checks in with 95.8% sRGB, 66% Adobe RGB and 67.9% DCI-P3 gamut volume. The gamut coverage figures are as follows: 90.1% sRGB, 65.6% Adobe RGB and 67.8% DCI-P3, which are not perfect but are still very impressive. What's less impressive is the display's maximum brightness of just 261 nits, which makes it poorly suited for use outdoors. But who uses a laptop under the blazing sun anyway?
With these kind of results, the ASUS ZenBook 14 is fit for use for some simple media creation, but the performance may limit usability, especially when you only have 6GB of free RAM from the integrated GPU taking 2GB out of the 8GB of total memory in the machine. Multi-tasking is not going to be a great use scenario for the ASUS ZenBook 14 UM431D. Heck, even my usage of Chrome alone can swallow around 3GB of RAM.
Aside from the good display, the ASUS ZenBook 14 is also capable of delivering impressive sound quality. Its svelte figure definitely belies the great audio it is capable of. With the Harman Kardon-certified quad-speaker configuration combining upward-firing and down-firing speakers, the audio from the ASUS ZenBook 14 UM431D is amazing for a laptop of this size. It has just a hint of bass, and the mids and highs are well-represented too. Perfect to catch up on some Netflix.
A nice keyboard to work on
The ASUS ZenBook 14 is also great for work with a pretty awesome keyboard. There's a decent amount of travel and tactility. The ErgoLift also raises the keyboard a bit for a more ergonomic typing experience, aside from letting you enjoy better audio and more space for air intakes.
ASUS equipped the ASUS ZenBook 14 with a decent trackpad, but this is not one of the fancy new ScreenPads that the Intel-packing ASUS ZenBooks launched last year offered. On the plus side, it meant that ASUS didn't have to struggle to find a place to put a fingerprint scanner. It works every time, and I can't say the same about the IR facial recognition systems used in ASUS' recent laptops with the ScreenPad.
USB 2.0 in 2020…
Moving on, the ASUS ZenBook 14 UM431D has a pretty limited array of connectivity ports. The fastest ports available are only 5 Gbps USB 3.0 ports. The USB-C port is also limited to that speed, which is rather disappointing. On the bright side, there's a HDMI port, letting you connect the ASUS ZenBook 14 to an external display or projector without having to deal with dongles. The status LEDs here is also quite an interesting design choice, as it meant that you won't have to stare into blinking LEDs when you are working in the dark.
On the left here are a full-sized SD card reader, which is perfect for people who still use cameras in their workflow. Not so ideal is the USB 2.0 port. It's 2020 guys (or 2019, when this laptop was announced), no one cares about USB 2.0 ports.
Verdict
The ASUS ZenBook 14 is one nice ultraportable, with a design that looks way more premium than its RM2999 price tag, and a good display to boot. The unfortunate part is that you can't really use the sweet screen for much due to the limited 6GB of RAM available. With it being non-upgradable, it really is a pity that this laptop is held back by such a simple handicap. If you plan on using the ASUS ZenBook 14 UM431D for less RAM-hogging applications, it might be a decent choice, as you really don't get such pretty laptops at this sub-RM3000 price point.
Our thanks to ASUS Malaysia for sending us the ASUS ZenBook 14 for review.