Review
BenQ W4000i Home Theater 4K Projector Review – High-End Cinematic Experience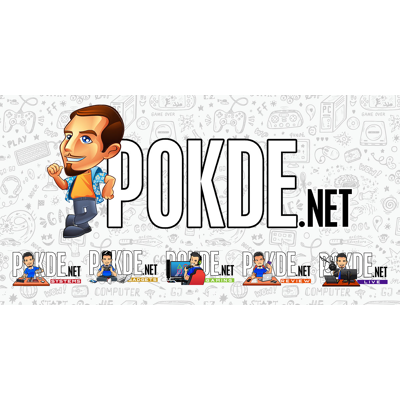 Overview
BenQ's W4000i projector promises accurate colors and cinematic picture quality. To verify that claim - we see it for ourselves.
3 years (main unit)
12 months / 1,000 hours (lamp - whichever comes first)
Positives
+ Impressive color reproduction
+ 4K resolution
+ High brightness
+ Pre-calibrated colors
+ Solid I/O layout
+ Highly flexible keystone / lens shift adjustments
Negatives
- Lacks some gaming-centric features
- Remote control feels sluggish to use
- Sound quality for onboard speakers not up to par for the price
- Could do with a more distinct design
BenQ reached out to us and gave us the BenQ W4000i projector which, on paper, is a pretty serious piece of hardware. 4K, HDR, DCI-P3, 4LED, and lots of alphabets here – we'll go through them all in this review. Is this something worth considering to be part of your AV setup? Let's find out.
Unboxing
Nothing too spectacular about the box – although the sheer size of it should give you a hint on this projector's size and heft. You'll be greeted with a lot of parts when you open the box, which consists of:
BenQ W4000i projector main unit
Projector remote
BenQ QS02 Android TV dongle
QS02 Android TV remote (pre-installed)
Batteries (AAA, 2 sets)
Quick Start Guide
Individual Color Calibration Report
Support leaflet (QR code)
Regulatory Information
Warranty card*
AC power cord (Type F "Schuko" & Type G (UK))*
*Note: this particular unit of W4000i originated from South Korea, hence the inclusion of Korean-language warranty card and Type F socket. 
Appearance
From the top, we can see the access door for lens controls – which will reveal both zoom and focus ring. It's closed out-of-the-box to prevent dust ingress or any foreign objects that may dislocate this component. Below that is two lens shift knobs, which can be used to perform positioning corrections once the projector is installed in ceiling mounted configuration that limits physical movements.
The front side consists of three components: the lens, IR receiver (bottom left side of the lens), and the intake on the right. Given that this projector comes at a fairly bright 3200 lumens of brightness, heat is expected – and it's fairly sizeable as well. The intake pulls air passively by the single exhaust fan located just behind it, rotated 90 degrees. The lens cover comes tethered, by nothing more than a simple string of rope. Sufficiently functional, I'd say.
On the rear side you get quite a few things: first – I/O consists of two HDMI ports (HDMI 2 being eARC), two USB ports (one for servicing and the other for media access), two types of audio outputs (3.5mm and S/PDIF optical out), 10/100Mbps LAN port, RS-232 serial port and a 12V trigger jack (which allows multiple devices to be powered on by a single power switch provided they're connected in the same circuit).
Below the I/O row is the 5W speaker, AC input, Kensington lock and the BenQ QS02 Android TV dongle pre-installed inside a dedicated housing (requires unscrewing to detach). It probably could've been more elegantly-designed, but we're not complaining here.
The left side houses a single exhaust fan, a 12V DC unit made by Delta Electronics (a very ubiquitous brand when it comes to cooling fans).
Right side reveals another intake port, plus onboard controls and indicator lights – a very typical layout for most conventional projectors.
The W4000i comes with multiple installation options – for upright setting, there's two adjustable legs on the lens side to raise or lower the projection angle; as for ceiling mounts, there's various line guides labeled into the chassis to facilitate easier installations.
Specifications
BenQ W4000i
Display
Brightness
3200 lumens
Native Resolution
4K (3840×2160)
16:9 aspect ratio
Color
10-bit HDR, 100% DCI-P3
2,000,000:1 FOFO (Full-on, full-off) contrast ratio with light source dimming
Lifespan (Light source)
20,000 hours (30,000 hours for ECO mode)
Optical
Throw Ratio
1.15 – 1.50
Zoom Ratio
1.3x
Lens type
F/# 1.8 – 2.25 mm, f 17.02 (Wide)~22.21(Tele)
Projection Offset
0%
Keystone
Horizontal & vertical ± 30°
Lens shift
Horizontal max. ± 15% (@ vertical 20.9%)
Vertical 0-60% (@ horizontal 0%)
Operating System
Android TV 11
Connectivity
Wi-Fi 5 (802.11 ac, dual-band support)
Bluetooth 5.0
Apple AirPlay & Google Cast support
I/O
2x HDMI 2.0b (HDCP 2.2)
1x RJ-45 LAN (10/100Mbps)
2x USB-A (service port & media access port)
1x RS-232 serial port
1x DC 12V trigger (3.5mm jack)
1x 3.5mm audio output
1x S/PDIF optical audio
1x AC-in
Audio
Onboard single 5W speaker
HDMI eARC support
Power Consumption
380W (typical, 110V)
Dimensions (WxHxD)
420.5 x 135 x 312 mm
Weight
6.6kg
BenQ QS02 Android TV Dongle (Pre-installed)
| | |
| --- | --- |
| | ARM Quad 64-bit Cortex-A35 |
| GPU | ARM Mali-G31 MP2 |
| RAM | 2GB LPDDR4 |
| Storage | 16GB |
| I/O | HDMI 2.1 |
The Good
Let's just say that the BenQ W4000i gave us quite the first impression when we fired it up for a viewing session. First off, it's running on Android TV, something that's fairly common and familiar for most TV users. Setting it up is straightforward – set the Wi-Fi up, go through some terms and we're off to the races.
First off, the flexibility it offers on keystone and lens shift adjustments makes it very easy to set up. It offers a whopping 30 degrees of keystone on both ends, and the lens shift offers a couple of inches worth of movement which should make it adapt well into some of the less optimal installation setups. Since we're only using it on the desk, we don't need to use the feature – but it's one worth mentioning.
The W4000i's 3,200 lumens lamp brings impressively sharp and bright images – which can definitely hold on its own when installed on longer distances (as light naturally diffuses over distance), or be used in a partially lit room while still offering decent brightness. It's worth noting that due to our office's space constraints, we were only able to place the projector around 2 meters away from the wall. That, coupled with maximum 1.3x magnification ratio gives us around 60-70 inches of effective display area (with minimal keystone adjustments to limit warping), which isn't too bad considering the space limitations.
In terms of visual quality – 4K and 100% DCI-P3 (or 100% Rec.709 under 'Filmmaker Mode') color space with pre-calibration do speak for themselves: the colors are accurate right out of the box and we didn't see any obvious color deviations. There's the individual color calibration report included with the unit that should give some assurance on its color performance.
This being a HDR projector means it's capable of receiving and displaying HDR content: in fact it supports HDR10, HDR10+ and HLG (Hybrid Log-Gamma) formats. For a projector, the colors it can manage to reproduce is nothing short of impressive, thanks to the company's HDR-PRO tech. The settings menu of course offers some fairly detailed per-channel tuning on display colors – but we think you're pretty much good to go with the default setting as it is.
As for the I/O, it's decent – offering two HDMI inputs for either PC connections or home theater systems as needed. One of the port also supports eARC – which you'll definitely want to use (unless you're the S/PDIF or 3.5mm kind of person). As for why would that be, keep reading…
The Bad
Arguably the most lacking aspects of the projector is the speaker (note the lack of plural). This single 5W unit is fairly loud, to be fair, but it's simply not punchy enough to deliver the low bass that cinematic content often take advantage of for better immersion. If you're watching movies with it, consider a separate audio solution – which can be hooked up with either S/PDIF, 3.5mm or the HDMI eARC port. That being said, the soundstage is decent for what it's worth.
Another pain point is the remote control. I've used a bunch of them from TVs to projectors to AV equipment over the years, but the delay from pressing buttons to it registering on the projector itself is simply too slow, especially when you're navigating through menu controls. (Keep in mind the separate Android TV remote is fine in terms of latency, however.)
While BenQ mainly markets this as a cinematic projector, I think it's still worth adding 120Hz support to cater to the gaming crowd – especially as TVs in recent years has increasing embraced gaming features such as VRR, HDMI 2.1 and more.
Finally, it's subjective but I do feel like for a projector this expensive, perhaps it can do with a more distinct design that makes it blend into the kind of environment it'll be in (think high-end furniture and rooms). It's not going to be an issue if you're installing it in a dark room, or ceiling mount it – but for desktop applications, perhaps taking inspirations from modern furniture designs could make it gain some visual appeal (BenQ's other products already does this).
Verdict
For RM14,999 – the BenQ W4000i can deliver some seriously impressive visuals with the flexibility that not many projectors can offer. If your main concern is to simply have a projector that presents content in accurate and immersive colors, the W4000i will gladly do that job at ease. It's got some strings attached, mainly the speakers and the lack of more robust gaming features. Apart from that, there's not much else you could ask for from a projector like this one.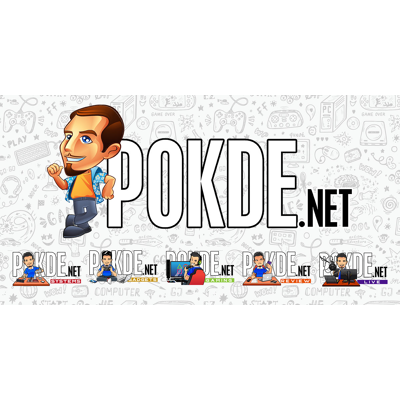 You can learn more on the BenQ W4000i Home Theater 4K Projector here, or purchase the model through Shopee here. Special thanks to BenQ Malaysia for providing the unit for this review.