Review
Cooler Master CK351 Review — raising the bar for the CK series!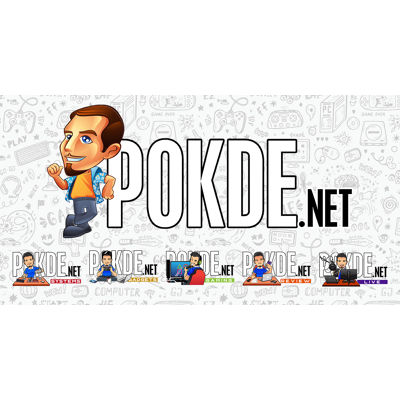 Overview
Cooler Master has raised the bar for the Cooler Master CK351, featuring new LK DarGo optical switches that allow for an IP58 rating, hot-swappable switches and a very precise keystroke. As if that wasn't enough, Cooler Master included a wrist rest in the box too!
Positives
+ Comes with a wrist rest included!
+ Neat cable management channels built into the bottom
+ MasterPlus+ support makes for much easier customization
+ Great RGB lighting
+ LK DarGo switches are surprisingly good
+ IP58 rating means easy cleaning
+ Hot-swappable switches is interesting to have
+ Cherry-style stabilizers allow for easy keycap replacements
Negatives
- Non-detachable cable
- Hollow-sounding chassis
- Wrist rest could be more contoured for better comfort
Cooler Master has a wide range of keyboards with an equally wide selection of switches. They have designed keyboards featuring everything from Cherry MX to Oetemu switches, and even low-profile switches from both Cherry and TTC. Today, we will be looking at yet another keyboard from Cooler Master, featuring LK DarGo optical switches. It's their latest Cooler Master CK351, and without further ado, let's get into it.
Unboxing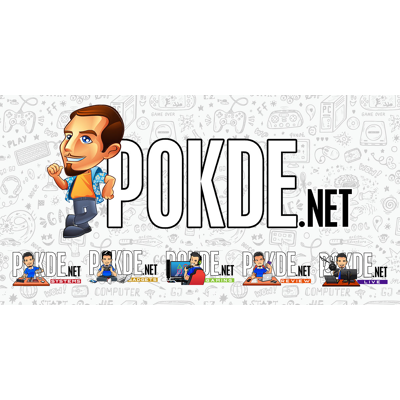 The packaging is clearly identifiable as a product of the Cooler Master family, with the dark gray base and purple accents. Cooler Master also highlights the switch type on the front, which in the case of our sample here, are the LK DarGo Optical Blue switches. There's also a little window over the arrow keys to let you cop a feel of the switches before spending your money on it.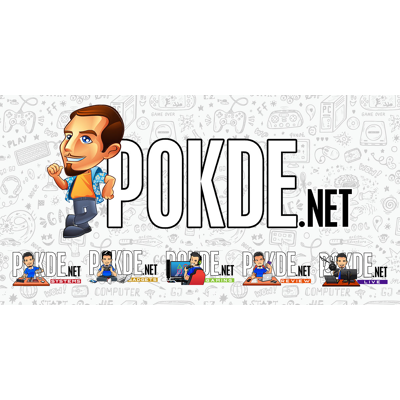 On the back we have more details about the Cooler Master CK351's features. Some of the main new additions coming from the Cooler Master CK350 is the included wrist rest and also support for software control via MasterPlus+. There's also IP58 ingress protection, which makes it perfect for those who often eat and drink near their keyboard.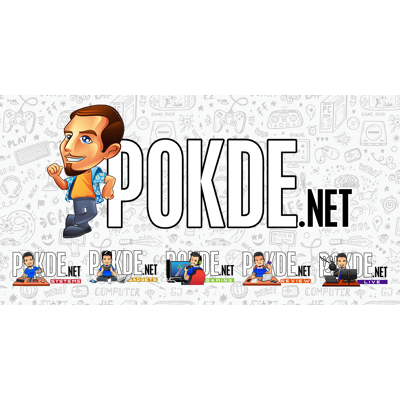 The insides are pretty standard, with a hard plastic cover protecting the entire keyboard except for the arrow keys, while a soft plastic wrapper houses the wrist rest.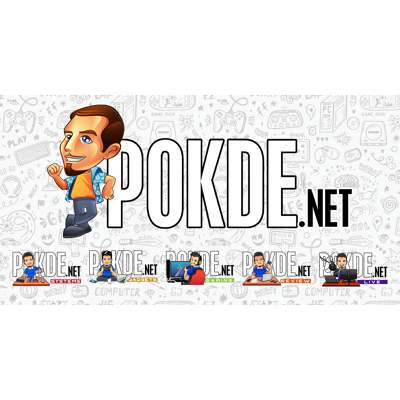 And these here are the entire contents of the box. You get a nice keycap puller, a user guide, the Cooler Master CK351 itself and the wrist rest. Interestingly, while the Cooler Master CK351 actually has hot-swappable switches, Cooler Master didn't include a switch puller in the box.
Appearance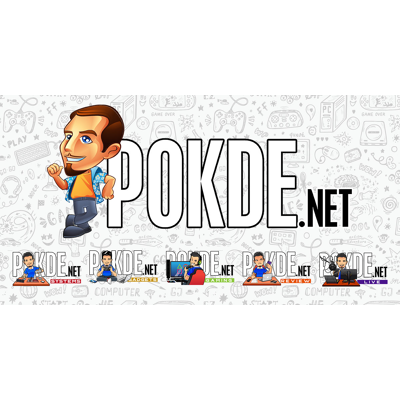 Cooler Master seems to have decided to shake things up a little coming from the Cooler Master CK350. Instead of the gunmetal gray finish that you get with the CK350 or CK550, you get a bright silver brushed metal finish for the base plate. Aside from that, the Cooler Master CK351 might be indistinguishable from the Cooler Master CK350. The keycaps are standard black ones, which really provide for that nice contrast against the bright silver metal.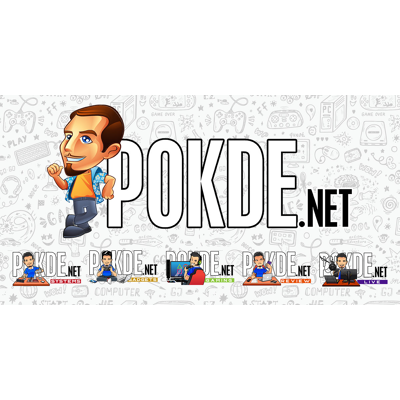 Overall, Cooler Master seems to prefer the "floating keys" design which is a lot more popular than the standard keyboard designs of yore. I guess it also saves on some manufacturing costs. The Cooler Master CK351 ends are sharply cut off, which reduce the overall footprint it takes on your desk.
The soft wrist rest included with the Cooler Master CK351 pushes up against the sloping edge of the keyboard, but unfortunately doesn't have any sort of mechanical attachement to the keyboard. I guess it's probably for the better, as the wrist rest looks exactly like the one that Cooler Master sells separately as the WR531. Nice of them to include it with the Cooler Master CK351, further enhancing the value proposition here.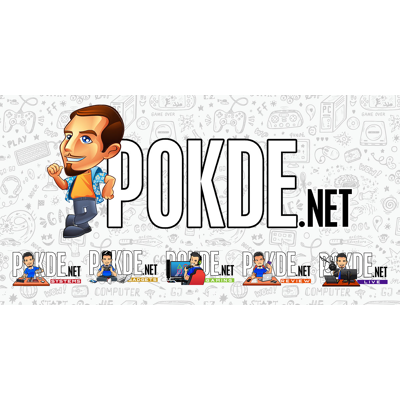 On the underside, you get cable channels to route the cables to the sides to make your cable management a little neater, but you still can't detach the cable here. Compared to the Cooler Master CK350, it appears that the Cooler Master CK351 has slightly larger rubber feet, but it shouldn't affect your user experience much.
Cooler Master CK351 Specifications
Body material
Aluminium top plate, plastic case
Keycap
Double-shot ABS keycaps
USB report rate
1000Hz
Switch type
LK DarGo Optical Blue (Clicky)


Actuation force

: 50±10gf


Pre-travel

: 1.8±0.5mm


Travel distance

: 4±0.5mm
KRO
NKRO
Anti-ghosting
Yes
Microprocessor
N/A
Cable
1.8m rubberized cable, non-detachable
Dimensions
440 x 140 x 45 mm
Weight
904g
Included accessories
User guide, keycap puller, wrist rest
User Experience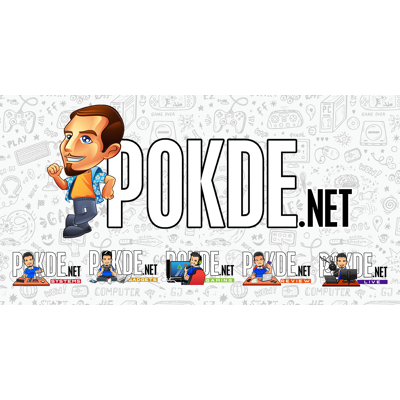 The Cooler Master CK351 connects to the system via a single USB cable, and you can see that Cooler Master applied a touch of their signature purple here. It's still USB 2.0 though, and it's not like there are any passthroughs to take advantage of a faster interface anyway. I wish the cable was more premium with a braided sleeve, but the rubberized cable does seem robust enough to take some abuse.
One major difference between the Cooler Master CK351 and the CK350 is MasterPlus+ support. While the Cooler Master CK351 is still plug and play, you can now customize the RGB lighting, keyboard settings and also create macros from the convenient GUI of MasterPlus+.
It definitely is a nice upgrade, especially if you are the kind who can't be bothered to remember key combinations to change your RGB mode. That's not to say that the Cooler Master CK351 does not have a hotkey-based system, as it does. If you prefer, you can still switch between profiles and RGB modes on the keyboard without firing up MasterPlus+.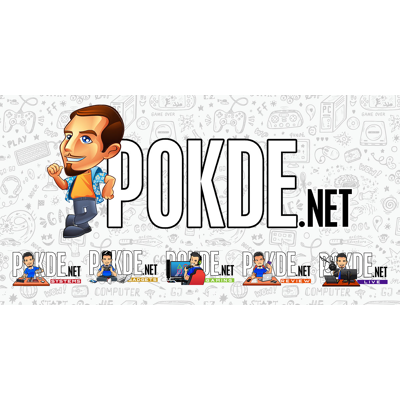 Speaking of RGB, the Cooler Master CK351 has pretty bright lights under those switches. The brightness is also enhanced by the silver backplate, as it helps reflect the light a bit, for a more festive looking keyboard. Color transitions are as smooth as they come, and I have no issues with the RGB on this keyboard.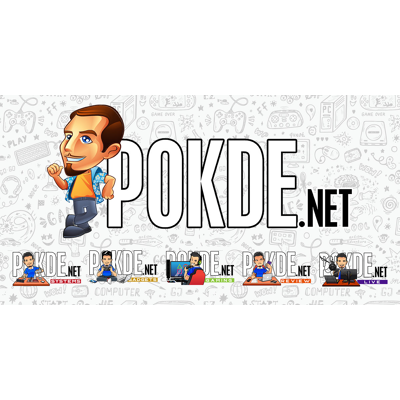 In fact, Cooler Master is so extra that they decided to make even the status LEDs RGB, which is not something you see everyday. Overall, the Cooler Master CK351 will definitely satisfy most RGB enthusiasts, as there won't be a blinding white light standing out in the status LED cluster, unlike most RGB keyboards in the market.
Surprisingly good switches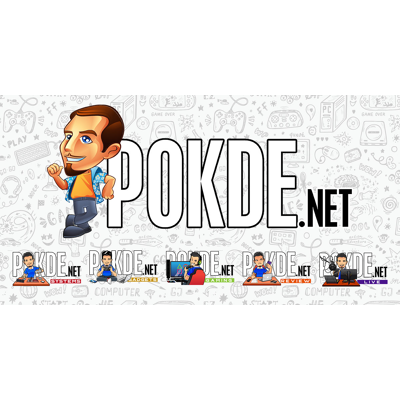 Now let's talk about the switches themselves. Unlike the previous Cooler Master mechanical keyboards, the Cooler Master CK351 touts optical switches from LK. It appears that Cooler Master is the only vendor using the LK DarGo switches, as Googling for the name doesn't yield any other result other than this keyboard here.
As the name "optical switch" implies, the key actuation mechanism here is optical, and it is what allows the keyboard to be IP58-rated, which essentially means that the keyboard can actually withstand immersion, if you for some reason decided to wash your keyboard instead of wiping it.
I am not a fan of blue switches, due to the fact that they just make too much noise for comfort. But I can definitely appreciate the qualities of the LK DarGo switch here. Unlike most mechanical switches, the switch here features what some would refer to as a "box stem," preventing the dreaded key wobble that affects many standard switches. Each actuation feels precise and clean. The latter might also be due to the fact that the key actuation isn't dependent on plastic rubbing on metal, which allowed for a smoother keypress.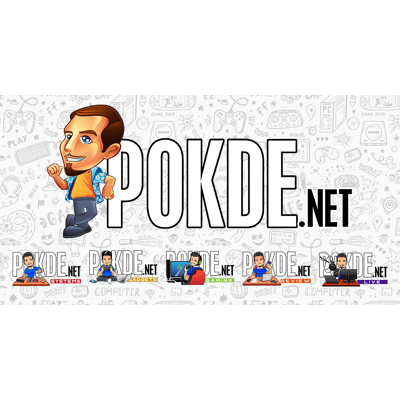 Aside from that, the Cooler Master CK351 feels pretty much like your standard blue mechanical keyboard. It makes a crisp clicky noise that some keyboard enthusiasts swear by, and it actually feels pretty good to type on, thanks to the aforementioned merits of the design that these switches tout. And because of the design, the switches are rated for an insane 100 million keypresses, but I do think that the switches on the Cooler Master CK351 will most probably outlive the rating.
That's because the actuation actually happens on the keyboard PCB itself, instead of in the switches. Unlike normal mechanical keyboards, the actuation happens when the light beam between the two sensors is interrupted. That also means that there isn't going to be any noticeable debounce delay, although that is definitely a lot harder to experience on a clicky switch.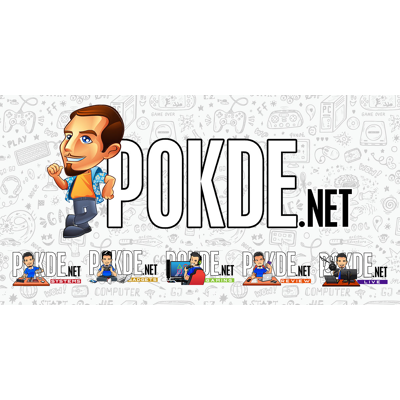 And because of this design, the switches are hot-swappable, with them not being connected to the PCB at all. It sort of makes their lifespan irrelevant, since you can easily replace them if the switches start to fail. So yeah, technically I can buy compatible LK optical switches and replace the clicky blue switches with tactile brown ones without any effort, if I wanted to.
With that said, the Cooler Master CK351 still exhibits vestiges of a budget-oriented keyboard. For one, the entire keyboard sounds pretty hollow. The Space Bar is probably the biggest offender, with it emitting a loud thocking noise. Some padding to fill up the empty spaces in the chassis of the Cooler Master CK351 should fix it. Fortunately the pinging noise that affected the Cooler Master CK350 does not seem to be present here, so I am glad that Cooler Master managed to address that.
Doubleshot keycaps and wrist rest comes included!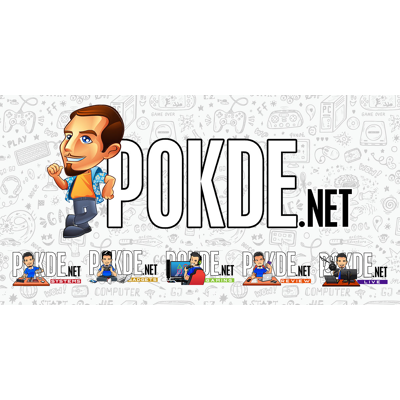 Another major advantage of the Cooler Master CK351 is that you won't need to replace the keycaps for quite some time, as Cooler Master has finally decided to go with double shot keycaps. They are still made of ABS, and they are very thin, which means that they will probably become glossy in a few months of intense typing. However with the Cooler Master CK351's price point in consideration, these are pretty decent.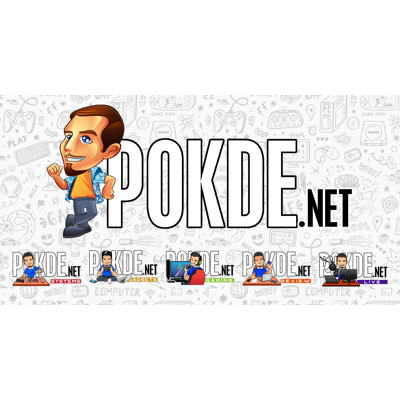 They aren't going to be the best doubleshot keycaps you can get, with some legends looking a bit cloudy and not as sharp as others, but I guess it still has its perks. The legends will never fade, and the Cooler Master CK351's switches tout a standard MX-style stem that will work with pretty much any third-party keycap set out there. Cooler Master even used Cherry-style stabilizers which means you can quickly swap out your keycaps without worrying about having to insert clips into your keycaps for the stabilizers.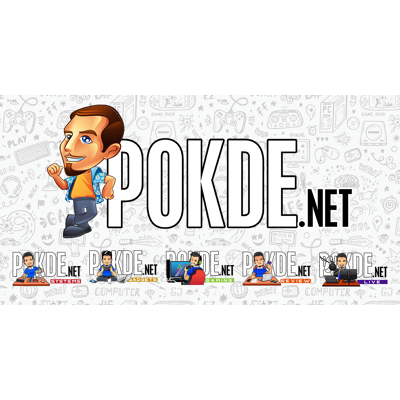 The next bit that we are going to talk about is the included wrist rest. I do wish that there was a bit of a slope, as the flat profile feels like it is in the way of my wrists. I guess if your current seating position puts excess stress on your wrists, this would be better than pressing your wrist against the hard surface of your desk. It seems like Cooler Master just took their WR531 and packaged it with the Cooler Master CK351 to be sold as a package, as it touts the same high quality fabric top to keep you comfortable, and the same rubbery base to keep it planted on your desk.
Conclusion
For RM299, I do think that this is an awesome effort from Cooler Master to make their keyboard lineup more interesting. The switches feels nice and clicky, and there aren't any major flaws to talk about. The hot-swappable switches is also quite interesting, given Cooler Master's "Make It Yours" ethos. I look forward to Cooler Master selling the switches in a kit as well, for you to truly make your Cooler Master CK351 yours.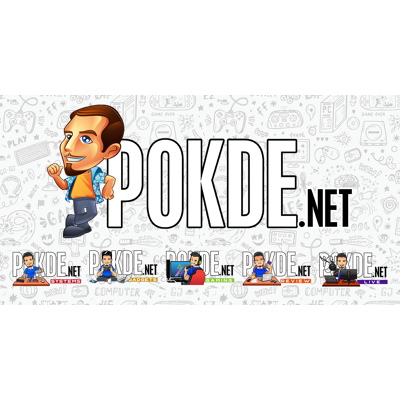 What I also hope to see from Cooler Master is probably a TKL variant of the Cooler Master CK351, and maybe a more solid body in their upcoming keyboards. It's not to say that the Cooler Master CK351 isn't sturdy enough, but the hollow noise inside the keyboard isn't appealing. But as it stands, the Cooler Master CK351 is a nice keyboard, especially if you like crisp clicky feedback along with your precise, wobble-free keypress.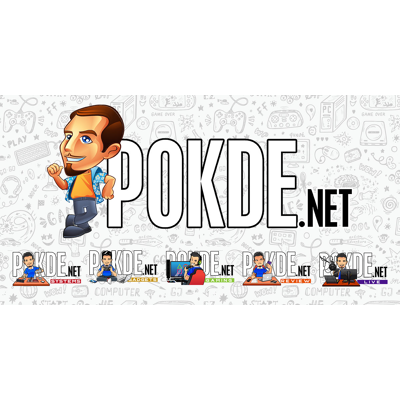 Our thanks to Cooler Master Malaysia for sending us the Cooler Master CK351 for review. You can check out the Cooler Master CK351 on Shopee here.